Philip Gamble, our British nationality expert, has come across a rare situation where a client qualifies for registration as a British citizen on the basis of quadruple descent. What does that mean? Simply put it means some people may be able to claim British citizenship from their great-grandfather's birth in the UK.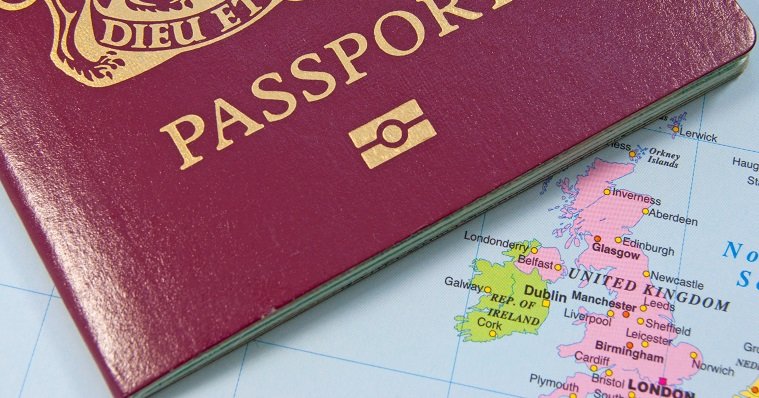 Make no mistake, this is an unusual type of claim
Claims to a British passport by double descent (i.e. from a UK-born grandparent) are reasonably common and we process about 200 of these cases a month. Claims by triple descent (i.e. from a great-grandparent) are very rare, but a recent case involving quadruple decent has just been dealt with by the Home Office.
The case has arisen as a result of a recent change in the British law that now allows claims to come down the maternal side of the family. It follows a Supreme Court judgement that ruled that gender discrimination applied in the old law, and that the UK Home Office should remedy this in the modern day.
Read more about this ground-breaking decision
So how exactly did this client qualify?
That's a good question – and perhaps only Philip Gamble himself knows exactly how! But allow me to paraphrase how it works:
The successful applicant is a child under the age of 18. The child's parent discovered (or rather, Philip informed him) that they had an obscure triple descent claim. The claim came down from his mother, whose grandfather was born in the UK, and arose because of the mother's birth in a former British Protectorate (in this case, Northern Rhodesia).
Due to the fact that the family was relocating to the UK, we advised this parent not to register as a British citizen while in South Africa but to wait until they were in the UK before registering. This parent qualified for an Ancestry visa and could bring the family over as dependants on that visa.
Once they arrived in the UK, we registered the parent as a British citizen in line with this new Supreme Court ruling. We then successfully argued that the child suffered from gender discrimination as they entered the UK on an inferior visa status than had been the case if the law had been gender equal. So, the child could be registered at discretion as a minor in the UK.
And the final twist?
We are looking into whether this type of registration makes the child a British citizen "otherwise than by descent", with the right to pass their British status to their own children. That would result in a truly unique case of British nationality by quintuple descent – i.e. from a great, great grandfather born in the UK.
What to do if you suspect you have a claim
If you think that you might have a claim to a British passport, the next step is for you to take our simple, free British citizenship assessment. One of our registered British citizenship caseworkers will then get in touch with you to discuss how best to proceed with your application based on your results.
It's important to note that this is a complex route to citizenship, and these claims are assessed on a case-by-case basis. Philip Gamble, our senior partner, is the world's pre-eminent expert on complex British nationality claims. If you have a claim to a British passport, Philip will find it.
---
If you have a parent or grandparent (or perhaps a great-grandparent) born in the UK, then you should explore your rights to British nationality.
We are a professional services company that specialises in cross-border financial and immigration advice and solutions.
Our teams in the UK, South Africa and Australia can ensure that when you decide to move overseas, invest offshore or expand your business internationally, you'll do so with the backing of experienced local experts.