The UK mortgage market is large and complex with numerous lenders and options available to a buyer. This can make it an especially daunting place for someone who is entering the market for the first time. With so many choices, buyers could make several mistakes that may affect one's chances of securing a mortgage, achieving a lower loan, or result in a higher interest rate on the principal. So, before you unlock the door to home ownership, make sure you're not committing any one of these common mistakes.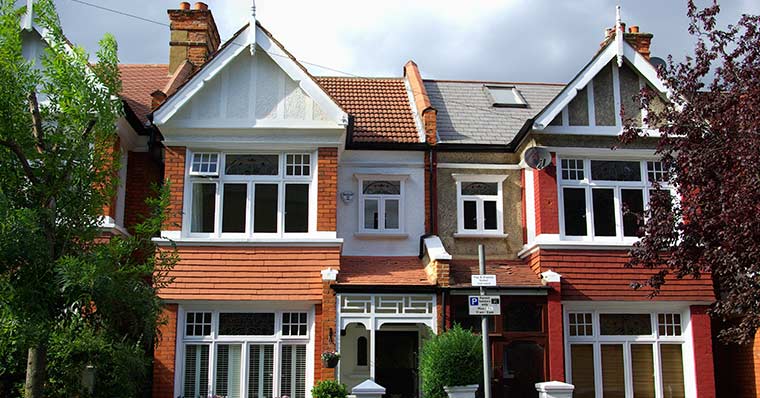 Not going through a professional mortgage broker
In the UK, there are many types of lenders that could be used when securing your first mortgage. Most first-time buyers will often look at maybe one or two lenders when they are doing this themselves, or (worse) only approach the bank they use.
This approach can be extremely limiting, as each lender is different with its own criteria and income multiples. What is offered by one bank can be very different from the next bank.
Lenders also have different income multiples and different views on expenses and living costs, which can have a tremendous effect on the actual loan amount you can achieve. A skilled mortgage advisor will help you understand the trade-off decisions to be made between the maximum borrowing needed, the lowest interest rate to save on the monthly costs, or flexibility within the product like an offset account.
Consider the following example of a family set up with two parents and two children who are currently at nursery school. The parents are both permanently employed on £60,000 per annum. They pay £2,000 to the nursery, have a small credit card balance of £3,000 and a car loan of £300 per month. Let's compare two lenders.
Lender 1
Let's say this is their bank who they have banked with for years and feel they will be offered a good deal. They are offered a maximum borrowing amount of £410,300.
Lender 2
By researching the market, they could have found a lender that ignores childcare costs. The maximum borrowing amount that they're offered is £527,700.
That is a difference of over £100,000 in lending, and we've only considered two lenders in the market.
Applying directly to multiple lenders simultaneously
It's natural that you want to shop around to find the right deal. However, if you try and apply for your mortgage yourself, you could end up speaking to several banks whose first action will be to credit score you. Doing these multiple times, could end up ruining your credit score and making it harder to secure a mortgage. This could mean having to wait three to six months for your score to recover.
Have a question about applying for a UK mortgage?
Choosing the wrong mortgage product initially can end up costing you
Using a mortgage broker will ensure that you to select the right product depending on what the long-term plans are with you and your property. It can be tempting as a first-time buyer to go for the cheapest product to save on the monthly costs. In some instances, a tracker is chosen (a rate that can move up or down) as they are often cheaper than a fixed rate. This opens you up to interest rate shocks if the Bank of England base rate was to rise during your product term.
You also must think about what flexibility you need as you may want to capital raise after a few years to carry out work on the property. If that is the case, then securing a five-year rate could cost you as you are then tied to that lender when looking to borrow more and they may not be competitive at the time.
A broker will help you review all the various aspects of a mortgage to make sure you are selecting the most appropriate product based on your budget and long-term plans.
Choosing the wrong term
A mortgage broker will help you to select a term that is appropriate for you. For some people taking the longest term possible to keep costs down could be tempting but it will significantly increase the interest payable and therefore total to pay back over your mortgage term.
On the other hand, taking too short a term could impact you heavily if suddenly the rate were to rise. This could increase your monthly payments significantly putting pressure on your finances. A mortgage broker will help you understand the overall risks and give you various options available so that you have all the information when making a final decision.
Not considering a mortgage pre-approval
Getting pre-approved for a mortgage is an important step in the mortgage application process, which should be done at least once. A pre-approval will make sure that the required borrowing is available and that your credit scores are sufficient to proceed. I would always recommend this gets done before going out to find a property. You don't want to spend all that time house hunting, finding the perfect property and then only discovering that there is something on your credit file that prevents the mortgage from going ahead.
If this is done earlier in the process, any errors could potentially be resolved, or steps could be taken to make sure that the right lender is used when applying. There are several lenders that look favourably on the odd missed payment or even a default.
A mortgage advisor will ensure that you only look at these lenders and have a credit score done once criteria have been checked. If you did this on your own and had multiple credit scores done with various banks it would be looked at negatively by the banks and could put off your purchase for at least six months.
Furthermore, if your broker is doing a detailed analysis for you (which only happens if he charges a fee), then you'll be aware of how higher or lower loan amounts change the interest rate options. It's easier to negotiate the price of the house when you have all the information on your final monthly mortgage costs.
See also: Are you a UK contractor? Here's how to get your mortgage approved
Not budgeting appropriately
Most first-time buyers only think about the deposit when purchasing a property, but there are further costs. The biggest is stamp duty, which can become sizeable. For example, a London property at £500,000 would incur a stamp duty bill of £10,000. If the property price increased to £510,000, that would jump to £15,500. This is because as a first-time buyer you are currently exempt from paying stamp duty on properties up to £300,000. In London, this exemption is available on properties up to £500,000 where the first £300,000 of value is exempt.
You need to do a survey on the property you are buying. For a flat, a free lenders survey might suffice. However, if you are buying a free-standing period home, you'll need a full structural survey which can cost up anywhere between £1,500 up to £3,500.
As you can see, this cost can become a big hurdle. Aside from this you will also have valuation fees, legal fees and moving costs when the time comes. These can be an additional £5, 000 which may initially be unaccounted for.
See also: Bank of England overhauls mortgage affordability rates: Here's what you need to know
Not thinking about insurance
One area we often see being forgotten about is the cost of insurance. This is just as important to a first-time buyer as someone purchasing their second or third home. People often exclude taking out insurance when buying a property to save costs. However, whether you're a couple living together or a family with children, there is always a need to take out some protection. If something was to happen to you, the mortgage debt does not go away, and you do not want to be going through a tough time that also includes losing your house.
A broker will help you to understand the options available and differences between life insurance, critical illness, income protection or family benefit cover. Depending on whether you get some cover from your employer or are fully self-employed and insure yourself, a broker will help you put the right package in place that suits your budget and needs.
Taking out a new loan before the mortgage deal is closed
To counter any unexpected costs, first-time buyers often decide to take a loan out. This could end up jeopardising your mortgage deal. Some lenders will credit score you a final time closer to completion of the deal to make sure what was declared on the application is still consistent. If they see a new loan in place they will be required to re-assess your affordability which would likely result in a lower loan amount being offered. This could mean you are no longer able to complete, and the deal falls through.
This is another reason having an experienced mortgage advisor working with you is key. An advisor will assist you from the beginning to make sure you are aware of all the costs involved and that you will have sufficient funds to proceed with your purchase.
---
If you have any questions or would like assistance with your mortgage application, contact our mortgage team on +44 (0) 20 7759 7519 or send an email to mortgages@sableinternational.com.
We are a professional services company that specialises in cross-border financial and immigration advice and solutions.
Our teams in the UK, South Africa and Australia can ensure that when you decide to move overseas, invest offshore or expand your business internationally, you'll do so with the backing of experienced local experts.