Finding a community of like-minded expats in the UK from your home country can be challenging. Whether you're contemplating the big move, or already find yourself in your new home, here are a few communities that will help you meet new people and make friends in London.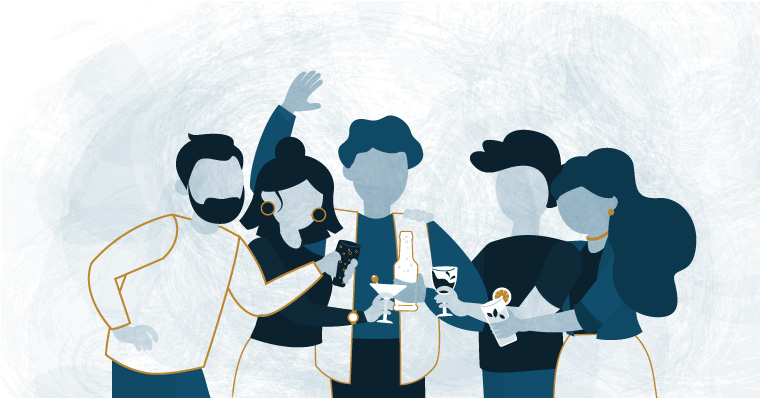 South Africa
The Africa Centre
Opening its doors in 1964, The Africa Centre serves as a home-away-from-home and cultural hub for Africans in London. The centre hosts monthly events, including panel discussions, African film screenings and cultural partnership events.
South Africans in the UK
This private Facebook group, South Africans in the UK, is a meeting point for Saffas living in the UK. With over 22,000 members, this group is bound to help you meet up with and make new friends in London as well as find your feet as a South African expat while you are in the UK.
InterNations
A global community, with hubs in over 390 cities, InterNations has a dedicated chapter for South Africans in London. Helping you to meet with other South Africans in London and online, exchange questions and knowledge or simply meet socially, InterNations has a strong network to help you settle in.
Australian communities
Advance
Described as Australia's global community, Advance is a group of professional Australians living in the UK. It celebrates the achievements of Australians around the world. They also post events, job listings and mentoring opportunities for Australians. So whether you're thinking of moving to London, already living in the UK or returning to Australia this group has it all.
Aussies in the UK
Aussies in the UK is a Facebook group that posts Aussie events and parties, as well as short-term and long-term flat rentals and job opportunities.
Aussies in London
Aussies in London is a Facebook group that offers a variety of opportunities for fellow Australians to meet up in London and stay connected abroad.
London Swans Australian Rules Football Club
If you're an "expat who misses having a kick on Sat'dy since relocating to Old Blighty", then the London Swans is the club for you. Established 1991, and formerly known as The Sussex Swans, all football players are welcome to join this social club.
Australian Times
The
Australian Times
is Britain's only media outlet specialising in connecting with Australians living in the UK. It covers news, sport, expat information, careers and more.
New Zealand communities
The New Zealand Society
The New Zealand Society provides opportunities for expats in the UK with an interest in New Zealand to meet socially. Members host a varied calendar of events throughout the year and both members and non-members are welcome to attend.
Kiwis in London
Boasting thousands of members, Kiwis in London can help you find a place to stay, look for a job and more. They run monthly events at various bars around London, giving members plenty of opportunities to meet fellow Kiwis – especially for those who are new in town and are in need of a familiar accent. They also have a Kiwis in London Flatmate app that focuses on helping you find the perfect accommodation in the UK.
Adventures of a London kiwi
This personal blog was started by Emma Creese, aka Kiwi Emma – a New Zealander who moved to London. She explores London through the eyes of a New Zealander and posts recipes, her favourite restaurants, tips on expat life as well as meetups for like-minded individuals who love to travel and share their experiences.
---
We have assisted newcomers to the UK for years. We can help you connect with fellow expats in the UK. By purchasing our Relocation Package, we'll make sure you can hit the ground running upon landing. Get in touch with one of our relocation experts on +44 (0) 20 7759 7536 or at 1stcontact@sableinternational.com.
We are a professional services company that specialises in cross-border financial and immigration advice and solutions.

Our teams in the UK, South Africa and Australia can ensure that when you decide to move overseas, invest offshore or expand your business internationally, you'll do so with the backing of experienced local experts.

;