If you're a Saffa who's new to the UK, you might already be missing some favourite flavours from home. But don't fret - there are many physical and online stores that specialise in South African food imports.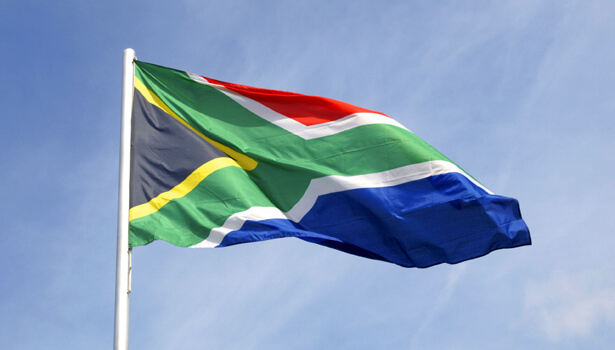 So if that craving for Nik Naks, Creme Soda, biltong or Chakalaka becomes too strong, simply check through this handy list of Saffa shops. Find one in your area (or that delivers to your area) and indulge in all your favourite treats.
The Bok and Rose, Park Street, St Albans
A true SA store that's run by a family originally from Durban, the Bok and Rose stocks a wide variety of grocery products, including Tastic rice, Jungle Oats and many more. They specialise in meat, though, and pride themselves on their butchery background and high quality droëwors and biltong.
Kalahari Moon, Corn Street, Bristol
This Bristol-based shop stocks South African newspapers, cold drinks, wines, beers, spirits, coolers, several grocery items like spices and canned goods, as well as a selection of SA music. Kalahari Moon also have fairly regular braais.
The South African Shop, Brock Lane, Maidenhead
Open seven days a week, The South African Shop is well worth a visit. You are likely to find almost every grocery item you could want. They also stock SA memorabilia, magazines and Springbok and Bafana Bafana supporters' clothes. Buy three or more of the same item to qualify for a "bulk discount" wholesale price.
The Savanna, various stores and online shopping
You'll love The Savanna for their massive selection of SA products, 6 London-based shops to choose from (which we've listed below), as well as their user-friendly online shopping platform with its UK-wide delivery. The Savanna also has a purpose-built butchery and an impressive 3,000 square foot warehouse.
Wimbledon: +44 208 971 9177
Raynes Park: +44 208 417 0044
Southfields: +44 208 780 3727
London Bridge: +44 207 357 9314
Liverpool Street: +44 207 374 4994
Victoria Station: +44 207 931 9314
No 1 South African Shop, St Catherine's Hill, Christchurch, Bristol
Established in 2003, The No.1 South African shop is based on the edge of the New Forest. It stocks a wide selection of sweet and savoury favourites. They also do online orders and deliveries. In 2011, they won 2 of the 4 categories in the 2011 Biltong Taste Awards - BEST BEEF BILTONG & PEOPLES' CHOICE.

www.no1southafricanshop.co.uk
We hope this guide helps you track down those Ghost Pops, Iwisa pap, Mrs Ball's Chutney and whatever else you might be craving from home.
Moving to the UK? Take the stress out of the process and hit the ground running when you arrive. Download your free UK Relocation Pack here.
We are a professional services company that specialises in cross-border financial and immigration advice and solutions.
Our teams in the UK, South Africa and Australia can ensure that when you decide to move overseas, invest offshore or expand your business internationally, you'll do so with the backing of experienced local experts.