If you have a business with overseas suppliers, work abroad or make regular international money transfers for a pension or mortgage, you're going to need to send money overseas. Currency exchange can be confusing and there's a lot to think about before you start transferring. To help you navigate the minefield of foreign exchange, we've put together some useful tips to keep in mind when making international transfers.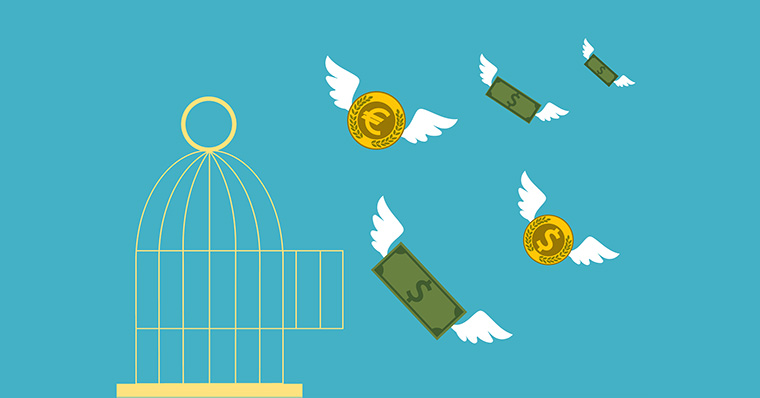 Understand the basics before you begin transacting
As a small business owner, you may not have the capacity or the time to stay constantly informed about international currency movements. If your business has any international exposure, i.e. you import or export goods, you will likely be affected by those movements. Therefore, having a good understanding of how the foreign exchange market works is important in ensuring that you are using the most efficient and cost-effective method for your international money transfers.
A good starting point is to speak to your broker about the forex exchange market to learn more about how it affects you when you make transactions. You also need to have a handle on how you make transactions and how you manage your transactions in order to benefit your business and your bottom line. This will give you some insight into how the exchange market works and how best it can service your business, but more importantly, this could all save you money.
See also: Protect your wealth from exchange volatility
Secure the best rates
When sending money abroad, most people, and businesses, head straight to their bank because they assume that it's the best option. What they don't know is that most banks offer poor exchange rates and charge a variety of hidden fees that end up costing you an arm and a leg.
Instead, you should use a foreign exchange expert. As currency exchange experts ourselves, one of the ways we help our clients secure the best rates for their transfers is by building relationships with banks from all over the world and doing bulk transfers. This helps us secure the best rates at the lowest fees, so our clients save and win with every transfer.
Keep an eye on those rates
Don't ever assume you're getting the best rates. An exchange rate can either save you money or take a chunk out of your profits. The foreign exchange industry can be prone to a lot of "honeymooning" in the beginning and then widening out overtime. This is a common trick used by unscrupulous brokers who hook you into using their services by offering you amazing rates on your first few transactions. Later, as you become more comfortable using their service, the margins begin to widen, and you end up with really bad rates.
One way to combat falling into this trap is to compare the rates you're being offered against the real rate of exchange. If you notice the spreads widening each time you transact, it's likely that you've fallen into the "honeymoon rate" trap. It's also a great idea to get into the habit of checking your rates every two years, at least.

See also: How forex brokers beat the banks
Beware of the scammers
Businesses that transfer money overseas can be vulnerable to cyber fraud. The most common scams that affect small businesses are CEO fraud and invoice fraud.
CEO fraud occurs when the fraudster has gained access to an organisation's CEO's email account and sends an email to an employee requesting an urgent payment into an account. Since the request came directly from the CEO, it is not questioned, and payment is actioned immediately. Once the payment has been made both the CEO and the employee are unware of the crime until much later, by then the fraudster has already disappeared with the money.
Invoice fraud is when a fraudster has compromised a supplier's email account and emails an invoice to a business stating that their banking details have changed. The email looks legitimate and is generally one that you are expecting, so you settle the account. It's only when your supplier starts chasing you for payment that you realise that you have sent the funds to a fraudulent account.
How can you safeguard your business against scams?
An effective way to avoid fraud is to implement a dual-authorisation policy within the business. This means either having a second set of eyes overlooking the request and payment or verifying the payment request with the sender via another communication channel or by calling the person. Should you suspect that you've received a scam email, it's very important that you do not reply to the sender via email. You would only be engaging and sharing confidential information with the hacker.
If you do receive an email from a supplier stating that their bank details have changed, follow up and verify the email with a phone call. Make it your policy to check with your supplier if indeed their banking details have changed and verify the new details over the phone.
Start transferring and save
Every year, over 60 000 people choose to transfer their money overseas with Sable International. Our excellent rates, unrivalled customer service and low fees make us the preferred choice for thousands of clients across the world. We can transfer to and from all major destinations. Our offices in Australia, South Africa and the UK give us particularly deep penetration in those markets.
To get started, all you need to do is register for free on our website, activate your account and start saving with every transaction you make. In addition to the benefits you receive when you transfer with us, we also help you save even more. Every transfer (excluding transfers out of South Africa) over £2,000 (or the equivalent value in another currency) you make with us will be processed for free. If you make transfers under £2,000, every fifth transfer will be processed for free.
Sable International is authorised and regulated by the Financial Conduct Authority in the UK (FCA no 517570), the Financial Services Board in SA (FSP no 41900) and the Australian Securities and Investments Commission (AFSL number 335126).
This information may be regarded as general advice. That is, your personal objectives, needs or financial situations were not taken into account when preparing this information. Accordingly, you should consider the appropriateness of any general advice we have given you, having regard to your own objectives, financial situation and needs before acting on it. Where the information relates to a particular financial product, you should obtain and consider the relevant product disclosure statement before making any decision to purchase that financial product.
---
We've been helping clients transfer money for over 20 years. To get started with making international money transfers or if you require more information, contact our forex team on forex@sableinternational.com.
We are a professional services company that specialises in cross-border financial and immigration advice and solutions.
Our teams in the UK, South Africa and Australia can ensure that when you decide to move overseas, invest offshore or expand your business internationally, you'll do so with the backing of experienced local experts.