Safety is always an important consideration when dealing with money. Transferring money internationally can present a security risk, so you want to be sure your funds are safe from cybercriminals and fraud. This is why it's essential to choose the right forex broker. Here's what to look out for to know your money is secure.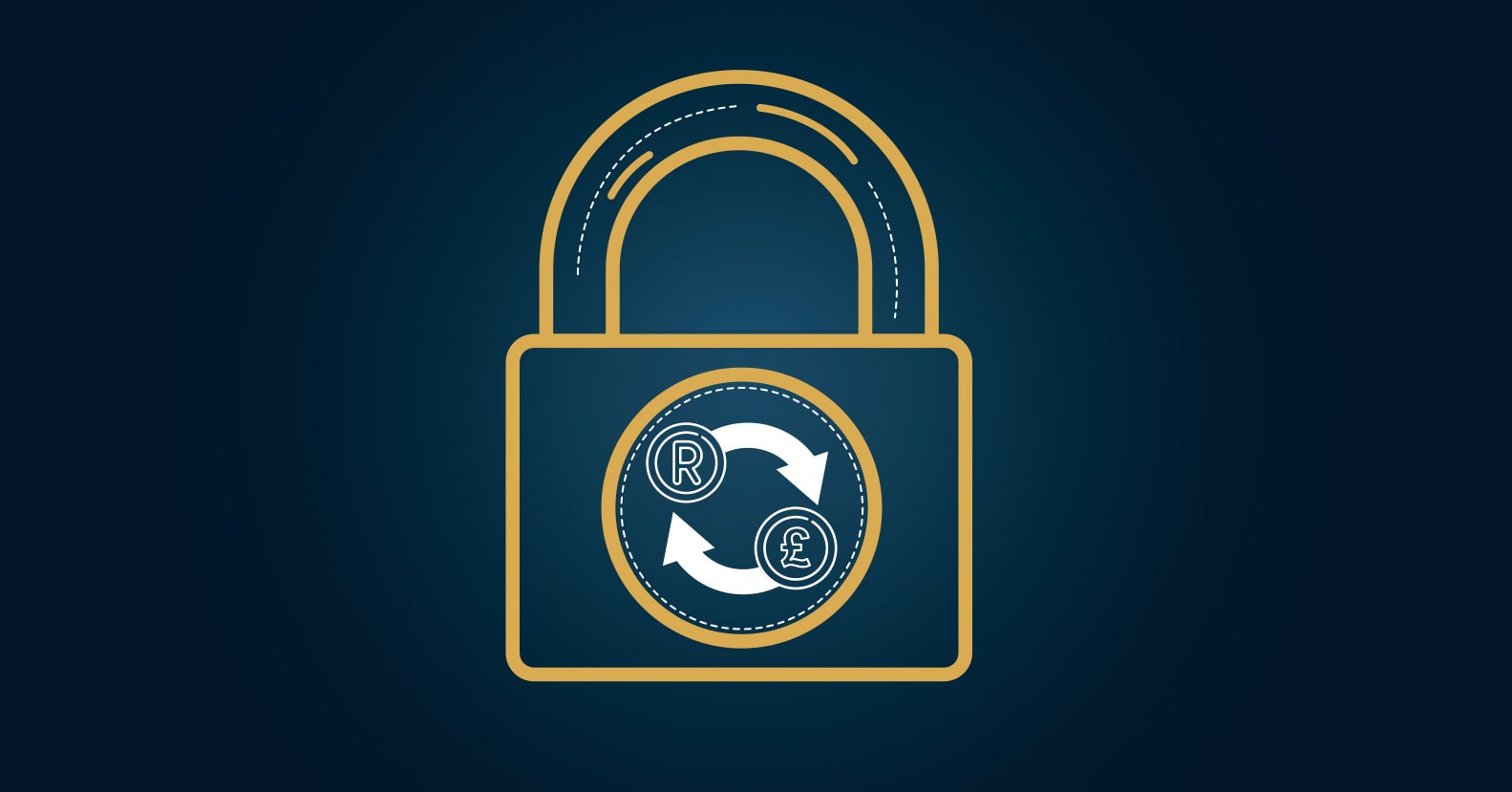 Online security breaches of a large scale have become more common. For financial services firms, protecting clients' data and funds should be of paramount importance. To have peace of mind, you should check that the firm you are working with has the following security measures in place.
Regulatory compliance
When it comes to a reliable forex provider, one of the most important things is regulation. Money transfer companies need to ensure that they stay up to date with all the relevant regulations, requirements and laws. They must also be licensed and registered with the correct regulatory institutions.
In the UK, all forex businesses should be registered with HM Revenue & Customs (HMRC) as a money services business and authorised by the Financial Conduct Authority (FCA) as an authorised payment institution.
When choosing a forex broker, do thorough research and ensure they have the relevant accreditations. A professional looking website doesn't mean that the broker is regulated by the relevant authorities – it's always best to get the registration number and check for yourself. You don't want to take any chances when it comes to your personal or business's finances.
Why is regulation important?
Regulatory bodies such as the FCA make sure that financial institutions behave fairly and ethically. They provide strict rules that must be followed to stay accredited. Stringent requirements and regular audits and checks ensure that if a forex broker is authorised by the FCA, they're accountable and you are protected.
What is KYC (Know Your Customer)?
KYC is the process of verifying the identity of clients to prevent fraud. Any financial institution must conduct research into a potential client's identity and intentions before providing them with services.
Fund segregation
FCA-authorised payment institutions have a responsibility to segregate funds. This separates your money from your broker's, meaning that should a forex broker go bankrupt, your money is completely safe in a segregated account (known as a "safeguarding account").
Segregated funds give you complete peace of mind that your money will be returned to you in full.
See also: How to protect your business from common cases of cyber fraud
Online security
Your broker should have robust security measures to ensure your money is as safe and secure when transacting online.
Detailed information should be available on their website, but if not, call them to enquire about how they secure their online money transfers. Reputable forex providers should use advanced security such as Secure Sockets Layer (SSL) 128-bit encryption to keep your funds as safe as possible.
SSL 128-bit encryption is the strongest data encryption technique available for securing information between clients and the website they use to transfer money. This technique provides absolute protection of your payment information and cards against unauthorised use. You can visually verify a site's use of SSL in two places – the "s" in https in the site's web address and by the padlock on the left-hand side of the address bar.
How does SSL work?
SSL encryption ensures all the data you enter on a website is securely transmitted. Plain text information can be intercepted when you type it in to a website, allowing a hacker to view your private information.
When you visit a secure site with SSL, it makes a unique connection between your web browser and the site, ensuring your information cannot be seen, even if someone were snooping.
Use a strong password
No matter how good a website's security measures are, passwords are a vulnerability in the security chain. They are only as good as you make them, so choose something unique and complex, especially when it comes to managing your money.
You should never use the same password for every site. If someone gains access to one site, they will have your password for all of them.
Online reviews
Before choosing your broker, research them online and read what others have to say about their services. Other clients' experiences can inform your decision and set you at ease.
Reviews can back up your research into security measures and accreditations to give you complete satisfaction that your money is safe and secure.
---
Get a free consultation for your forex requirements or start transferring by signing up for a free account. Email forex@sableinternational.com or call +44 (0) 20 7759 7554 to speak to one of our brokers.
We are a professional services company that specialises in cross-border financial and immigration advice and solutions.
Our teams in the UK, South Africa and Australia can ensure that when you decide to move overseas, invest offshore or expand your business internationally, you'll do so with the backing of experienced local experts.