If you've been considering citizenship-by-investment options, particularly Portugal's residency-by-investment solution, the guaranteed buyback option provided by some developers offers some enticing benefits. Read on to learn more about how it works.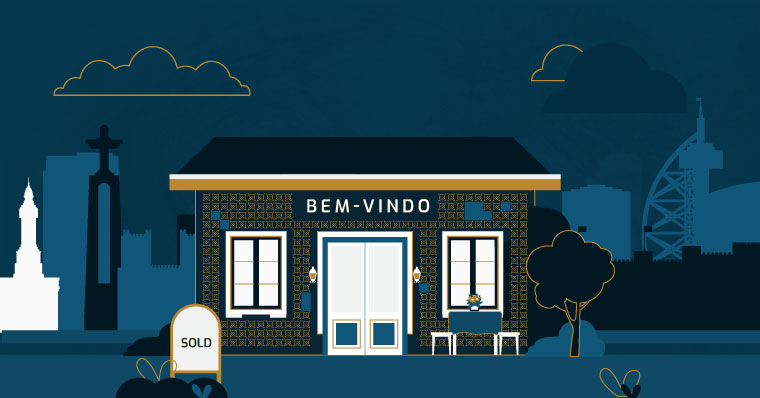 While some citizenship-by-investment programmes require a non-refundable government donation, Portugal's Golden Visa Programme enables you to invest the entire amount (upwards of €280,000) and earn a possible return. Any profit on your initial investment is subject to tax, and, if you invest in property, you would be subject to capital gains tax when you sell, not to mention transfers fees. A return on investment is also not necessarily guaranteed, should the property market shift for example.
Some developers in Portugal have created an investment option specifically for those seeking the golden visa where they guarantee that they will buy back your property once you've achieved your goal of permanent residency or citizenship. This gives you the freedom to plan ahead and means you can rest assured that the money you invested will be returned to you, no matter what outside factors influence the property market or development.
See also: Portugal's parliament votes against closing golden visa
Buyback Portugal property investment options currently on offer
The Holiday Inn Beja
€280,000 category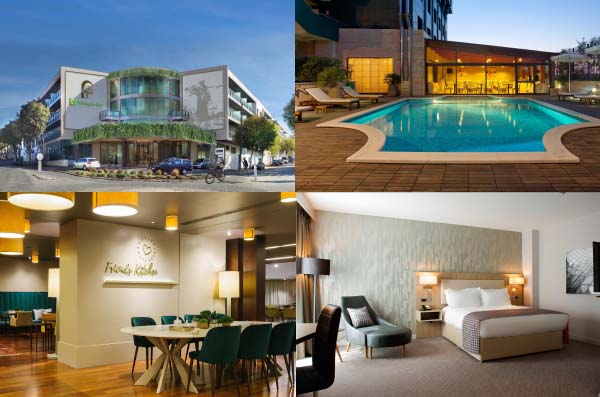 Beja is the district capital of Alentejo. It is a family-friendly city, a short distance away from the sea, the capital, Lisbon, and neighbouring Spain.
This project will give an existing building new life, by restoring the inside and preserving a beautiful classic façade. The 4-star hotel will consist of 92 beautifully equipped rooms and a wide range of luxurious support facilities, including a commercial area with retail shops, bar and restaurant, an outdoor swimming pool and a parking lot. It is situated walking distance from the historic city centre.
Download The Holiday Inn Beja Brochure
Riverside Downtown Hotel Lisboa
€350,000 category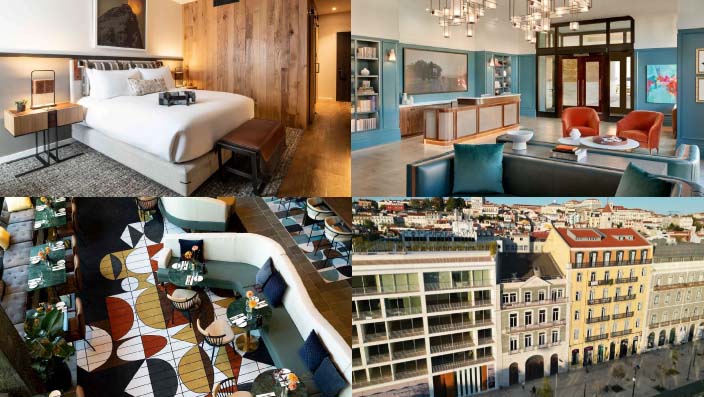 Lisbon, Portugal's capital city, is known for its long history, ornate architecture, and vibrant night life. This hotel is located in the emblematic Avenida 24 de Julho, one of the most well-known avenues in Portugal. This 70-room, 4-star hotel is surrounded by a variety of services, transport links and restaurants, including the famous Time Out Market Lisboa. It will be a boutique hotel with character, offering a unique combination of prime location and creative design.
| | Holiday Inn Beja | Riverside Lisbon Hotel |
| --- | --- | --- |
| Price | £ 280, 000 | £ 350, 000 |
| Stay in any hotel that's part of Mercan's network | Yes, when you come to Portugal for your required time in the country. | Yes, when you come to Portugal for your required time in the country. |
| Pay transfer duties | No | No |
| Capital Gains Tax | No | No |
| Hold title deed | Yes | Yes |
| Promised ROI | No | 3% guaranteed return in the investment |
See also: Portugal: Still the place to invest
About Mercan Capital
Mercan Capital is one of the largest and most successful immigration-consulting firms in Canada. They have been operating for over 30 years, helping more than 40,000 individuals of numerous origins to establish permanent residency in Canada and the United States by entrusting their applications with Mercan Capital.
For over 15 years, they have helped thousands of investors in the Portugal Golden Visa program, as well as other investor immigration programs in the United States and Canada.
Given their depth of experience and focus on high-end investor immigration services, Mercan along with Sable International are well-positioned to help you and your family with your citizenship-by-investment requirements.
About Sable International
Since the Golden Visa programme's inception, we've helped over 220 families gain their Portuguese residency – over half of all the South Africans who've been through the programme – and have a 100% success rate.
When you engage Sable International to facilitate your Golden Visa application, we will hold your hand through the entire process. You will be assigned a dedicated caseworker who you will have access to at any point during the application process. Whether you need to have a call with them or see them in person, you will be able to walk into our offices to have a chat. We also have support on the ground in Portugal so you can be reassured that your application will be in the best hands.
Most importantly, we are an independent firm that only chooses to engage with the best partners. We are completely upfront and transparent about all fees and any risk factors, so you know there are no bad surprises waiting down the line.
---
If you'd like to know more about these buyback options in Portugal or have any general questions about the Golden Visa programme, our expert consultants are happy to assist. Get in touch with us at goldenvisa@sableinternational.com, or call us on +27 (0) 21 657 1584
We are a professional services company that specialises in cross-border financial and immigration advice and solutions.

Our teams in the UK, South Africa and Australia can ensure that when you decide to move overseas, invest offshore or expand your business internationally, you'll do so with the backing of experienced local experts.

;