The future of Portugal's popular Golden Visa Programme was thrown into doubt earlier this month when Prime Minister António Costa said the programme was being re-evaluated.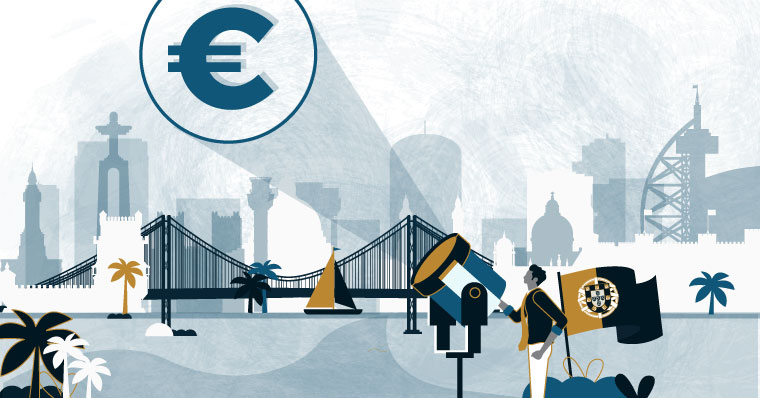 Portugal's parliament has voted against a proposal from the Communist Party (PCP) to terminate the Golden Visa Programme. This means that the programme will not be closed during the 2023 budget. It also shows that the programme still has widespread support within the government.
Despite commenting earlier this month that the Golden Visa had possibly served its purpose, Prime Minister Costa voted against scrapping the programme.
The Golden Visa Programme was introduced in 2012 to help the Portuguese economy recover from the 2007 financial crisis. It encouraged foreign investment by offering residency in exchange for a large capital investment.
While there are a range of investment options that could qualify you for a "golden visa", the most popular is a property investment of at least EUR 280,000.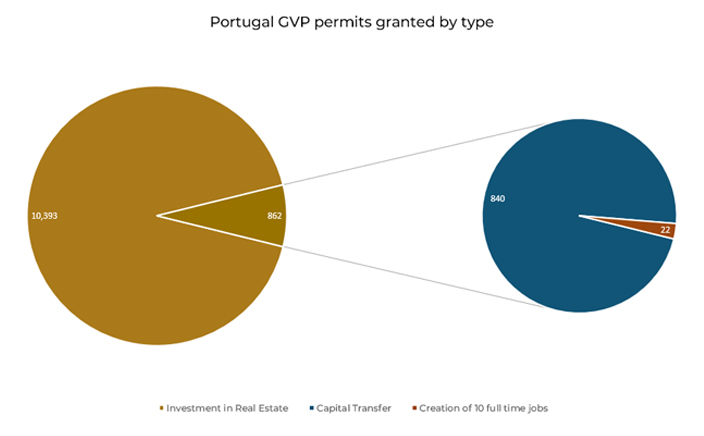 Source: Portugal Immigration and Borders Service (SEF), stats accurate as of October 2022.
The PCP's concerns about the programme stem from the fact that 90% of investment so far has been in real estate (over job creation), and that foreigners have been snapping up properties in Lisbon, Porto, Cascais and other coastal areas.
However, the programme was adapted in January 2022 to exclude residential property investment in these prime locations. In order to qualify for residency through an investment in a residential property, you now need to invest in rural or low-density areas and on the islands of Azores and Madeira.
See also: Important changes coming to Portugal's Golden Visa
So far, the programme has generated approximately EUR 6.5 billion for the Portuguese economy and over 10,000 residency permits have been granted.
Part of the programme's success is thanks to the fact that there's no "government contribution" and the full amount can be invested. The GVP also has a low physical presence requirement – you can obtain residency in an EU country with only 35 days spent in Portugal over five years.
The GVP's future is still not entirely certain, as there has been some talk of ending golden visas across the EU in general. While potential investors can rest assured that there is still time to take advantage of the programme, we would recommend that interested parties proceed sooner rather than later to avoid missing out.
---
If you have any questions about the GVP, please get in touch. We have processed over a third of all Portuguese Golden Visa applications from South Africa and have a 100% success rate.
Our expert consultants can assist you with every aspect of the programme, from choosing a qualifying property to invest in through our on-the-ground partners. Get in touch with us at goldenvisa@sableinternational.com, or call us on +27 (0) 21 657 1584.
We are a professional services company that specialises in cross-border financial and immigration advice and solutions.
Our teams in the UK, South Africa and Australia can ensure that when you decide to move overseas, invest offshore or expand your business internationally, you'll do so with the backing of experienced local experts.