The Portuguese property market remains buoyant, house prices continue to rise, and the tourism sector is booming. There has never been a better time to invest into Portugal.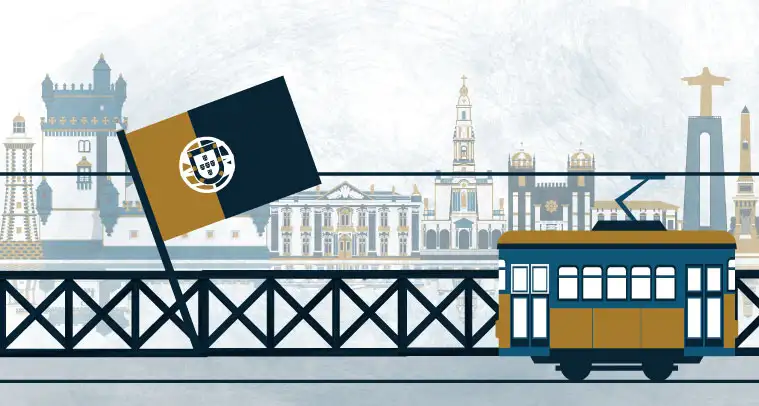 Since March 2020, the Golden Visa programme has been struggling with tremendous backlogs and processing bottlenecks which can be linked to the pandemic, Brexit, a surge of immigrants following the start of the Russia-Ukraine conflict and general Portuguese bureaucracy. Despite these delays, the programme is on track for its best year since 2019.
Chinese and American investors have been flooding into Portugal in recent months as the benefits of this programme still far outstrip all other European residency-by-investment programme offerings. South Africans are not far behind, with South Africa still remaining one of the top five source countries.
The Golden Visa
While there are a number of investment options that could qualify you for the Portugal Golden Visa, the three most popular routes are a property investment of either EUR 280,000 (in a qualified low-density area) or EUR 500,000, or a Private Equity Fund investment of EUR 500,000.
In exchange for this investment, applicants are granted Portuguese residency. Residence visa holders enjoy the rights to live, study and/or retire in Portugal and also benefit from visa- free travel throughout the Schengen area for up to 90 days in each six-month period.
However, access to Europe is just one of the reasons this programme remains so popular. Other benefits include the fact that there is no government contribution – 100% of the funds go into your investment. Additionally, you do not need to relocate to Portugal. You only need to spend 35 days in the country over the course of five years in order to meet the minimum stay requirements.
That said, we have seen an increasing number of families making a permanent move over to Portugal in the last two years. Those relocating are making further investments into the country, enrolling their children into schools and are enjoying the lifestyle and security that Portugal has to offer.
The D7 Passive income visa
Earlier this year, we launched services to assist with the D7 visa, which is a passive income visa designed for those looking to move their tax residency to Portugal and to spend a minimum of 183 days a year in the country.
The D7 is intended for those who earn a regular income from a pension or other stable passive income. Qualifying income streams include, but are not limited to: Retirement annuities and pensions, real estate and rental income, returns from financial investments, dividends, interest on savings, and royalties.
There are many tax benefits to making the move over, subject to your individual financial situation, and we are able to offer this D7 service to all clients who are looking for assistance in the restructuring of their financial affairs and for cross-border planning, advice and guidance from our in-house Sable Wealth financial advisors.
The Portuguese language test
After five years holding temporary residency in Portugal, it is possible to apply for citizenship. To do this, you will be required to demonstrate a sufficient level of Portuguese at the A2 level.
For those living outside of Portugal, it is necessary to sit and pass the A2 Portuguese exam. The exam is held twice a year in South Africa (May and November).
If you are living in Portugal and can commit to a formal nine-month language course, offered at a number of recognised institutions, and sponsored by the Portuguese government, then the requirement to sit the exam can be waivered.
In the last few months, 15 Sable International clients have lodged their Portuguese nationality applications, which is great news, and many more have successfully passed their A2 Portuguese language tests in Pretoria ahead of their five-year residency milestone.
Cicioso Boutique Hotel investment opportunity
We have recently launched a beautiful project in Evora. Not only does this project qualify for the Golden Visa at EUR 280,000, but it is also a good long-term, stand-alone investment opportunity for those looking to build up their offshore investment portfolio.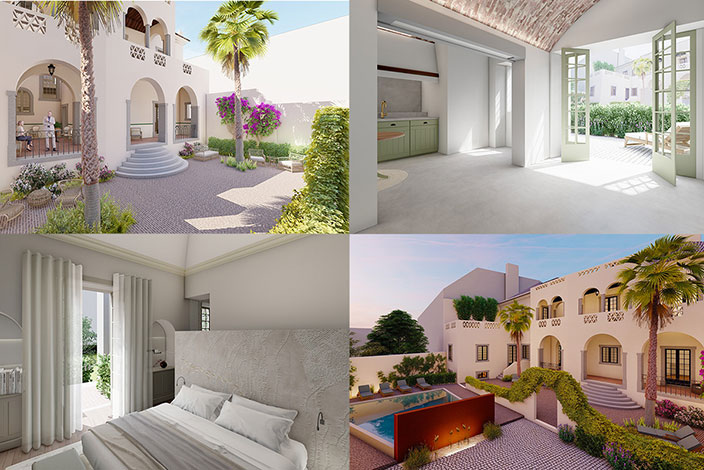 Please let us know if this project is of interest to you or could be of interest to someone you know, who is considering the Golden Visa, and we will happily provide you with some more details as well as an investment snapshot and business plan.
Real estate investment
Even if you have no wish to become a Portuguese resident, you may still wish to consider an investment in Portuguese property.
Some of the advantages of investing into Portugal are as follows:
Benefit from low interest rates (between 1 and 4% in Portugal, can be fixed for 20 years)
Earn solid returns in a foreign currency
Gain access to developed markets
Diversify your portfolio
Hedge against the volatile Rand
Migrate your wealth offshore
See also: Why you should invest in property in Portugal
If you are looking to build or expand your offshore property investment portfolio in Portugal or, indeed, in any other jurisdiction, then you may want to get in touch with our new Sable International Offshore Real Estate department.
They provide a bespoke advisory service to assist you with investing abroad. With key expertise and offerings in the UK, Mauritius and across Europe, they can help you identify a suitable investment property, a new home or a holiday home abroad.
Global Citizenship & Emigration Expo
Come meet with our investment migration experts at the Global Citizenship and Emigration Expo from 27 October – 9 November in Johannesburg, Pretoria, Durban and Cape Town.
This expo will showcase our full selection of services and is your one-stop-shop with all the answers about second residency and citizenship, as well as how to move, study or invest abroad. We will also have specialists from our Wealth team, forex team and also our South African tax experts on hand.
Tickets are free, so book now to start your journey to global citizenship today.
---
We are a professional services company that specialises in cross-border financial and immigration advice and solutions.

Our teams in the UK, South Africa and Australia can ensure that when you decide to move overseas, invest offshore or expand your business internationally, you'll do so with the backing of experienced local experts.

;