The UK's immigration system and laws are complicated. Navigating these on your own when making a UK visa application can be daunting and stressful, which is why it's a good idea to get assistance from an experienced and qualified UK immigration adviser.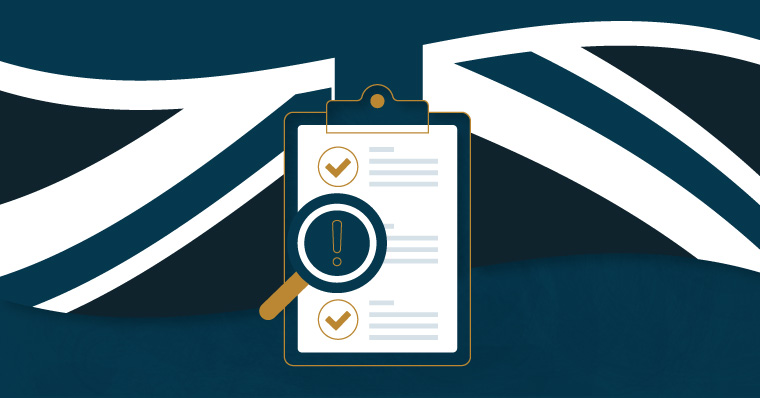 A recent article on The Guardian highlighted just how important this is when an EU citizen's application for settled status was rejected, despite her having lived in the UK for 17 years.
Case study: EU citizens in the UK
Dahaba Ali has been living in the UK since the age of 10. She was born in the Netherlands where her mother was granted refugee status after fleeing the conflict in Somalia. In October 2020, she and her mother applied for settled status. Her mother's application was granted, but Dahaba's was refused on the grounds that she did not meet the requirements for settlement
What went wrong
According to Home Office, Dahaba did not provide sufficient evidence of her having lived in the UK for five continuous years. While they sent her emails requesting further evidence, these emails (according to Dahaba) went to her spam folder, so she did not see them. After receiving no response from her, Home Office rejected her application.
The importance of getting your UK visa application right
On the surface, applying to the EU Settlement Scheme seems rather straightforward. All that is required is that you show that you have been living in the UK for five continuous years before 31 December 2020 (in addition to not having breached any immigration laws or committed any criminal acts). Yet, it's still possible for things to go wrong.
Every year, thousands of visa applications are rejected because they are filled out incorrectly or applicants haven't included the right documents. Unfortunately, when this happens the Home Office will keep your visa fee whether your application gets accepted or denied.
Benefits of having an immigration adviser assist you with your UK visa application
A simpler, easier and stress-free application process
A lot of research, patience and knowledge goes into deciding which UK visa is right for you. You wouldn't be alone in finding the information and processes overwhelming. An immigration adviser with years of experience can easily guide you on the path that will give you the strongest chance of getting a UK visa and eventual citizenship (if that's your goal). They will handle your application from start to finish, including preparing and submitting your application, gathering evidence and liaising with the Home Office on your behalf.
Advisers stay up to date on legislation changes – so you don't have to
UK immigration law is complex and constantly changing. New laws and amendments are passed regularly that can have a direct effect on your visa application at any given moment. The UK's immigration legislation can be confusing, and it's not always clear how rules relate to your individual circumstances. It's the duty of immigration advisers to stay informed of any changes in the law and then provide you with a strategy that will give you a successful outcome.
It makes financial sense
Immigrating to the UK is a costly exercise. Applications fees can add up, especially if you're taking your family with you. Application fees are non-refundable, which means that if you need to apply again, your costs would have doubled. The financial risk of lodging your application yourself with the possibility of it being refused is very high, and so you should take this into consideration before you begin the process. Sable International offers a "no visa, no fee" guarantee, so if you don't get your UK visa, we won't charge you a cent for our services.
UK visa applications can be complicated
If your application is more complex than usual, qualified and experienced UK immigration advisers can assist you with their extensive knowledge of UK immigration law. They can make sure you apply for the right visa, fill in application forms correctly and submit the required supporting documentation. Most applications that are rejected are rejected because of incorrect information on application forms (including spelling your name incorrectly) or applicants providing the wrong documents or insufficient evidence. An adviser can help you avoid making costly mistakes that can result in delays, or worse having your application refused completely.
How to choose the right UK immigration adviser
Research reviews online
Before deciding on an immigration firm, research them online and read what others have to say about their services. Other clients' experiences can help you make a better decision and set you at ease.
Test their customer service
Customer service is everything and can you tell you a lot about a company. An immigration firm should give you great customer service each step of the way. You can test their service by trying out their online chatbox or by sending them an email to find how long it takes for them to reply and the manner in which they assist you.
Knowledge is key
A good immigration adviser will help you understand the visa application process and explain your circumstances in relation to the law. They will also be transparent about the costs involved, what they can and cannot assist you with and what your chances are for a successful outcome.
Check their credentials
Any company or organisation wanting to provide UK immigration advice or services must apply for registration with the Office of the Immigration Services Commissioner (OISC). The OISC requires that all advisers undergo checks and a competence assessment (which they must pass) before they can offer any advice to anyone. It should be listed on their website that they are registered with OISC along with their registration number.
Before sending off an application, an adviser will go through your application form and any supporting documentation with a fine-tooth comb to ensure it's exactly as the Home Office requires it. What's more, any communication from the Home Office will go straight to your adviser, so there's no chance of a miscommunication or misunderstanding, or of you missing any emails or providing incorrect information or documentation. You'll be guided every step of the way.
---
We are OISC registered under the number F200100004 as Sable International Citizenship Ltd and our immigration advisers can assist you at every step of the process. Get in touch with us at immigration@sableinternational.com or call on +27 (0) 21 657 2153 or +44 (0) 20 7759 5330.
We are a professional services company that specialises in cross-border financial and immigration advice and solutions.

Our teams in the UK, South Africa and Australia can ensure that when you decide to move overseas, invest offshore or expand your business internationally, you'll do so with the backing of experienced local experts.

;