Portugal's Golden Residence Permit Programme (GRPP) has become one of the most popular residency-by-investment programmes in the world. According to recent figures released by the Portuguese Immigration Services (SEF), over 6,000 applications have already been approved since the programme's inception. In the last month, we have seen a record number of successful applicants approved, with South African participants on a steady rise.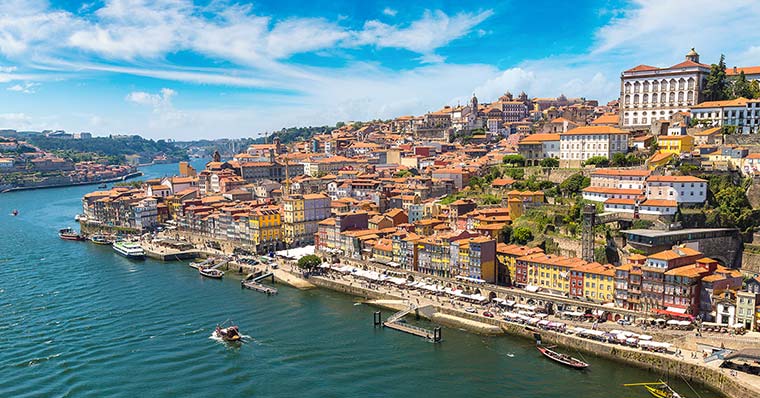 Thousands of happy investors, billions of Euros
In less than six years, the SEF has issued 6,050 Golden Visas to main applicants and 10,181 visas to family members. These individuals and their family members are now able to live and work in Portugal. What's more, once you've held a Golden Visa for five years, you can apply to become a permanent resident. Once you're a permanent resident, you are potentially just a few steps away from becoming a full Portuguese, and EU, citizen.
In March this year alone, 174 main applicants received approvals for their Golden Visas, along with 320 dependants. It's worth noting that there have not been this many applications approved in a single month since 2016. This incredible rise is largely a result of SEF streamlining its processes and getting through more applications.
Below are the most recent figures released by SEF. South Africa is currently in the top three nationalities approved for the Golden Visa, and we're proud to say that we've helped with over half of these successful applications. The total investment under the programme now stands at more than €3,7 billion.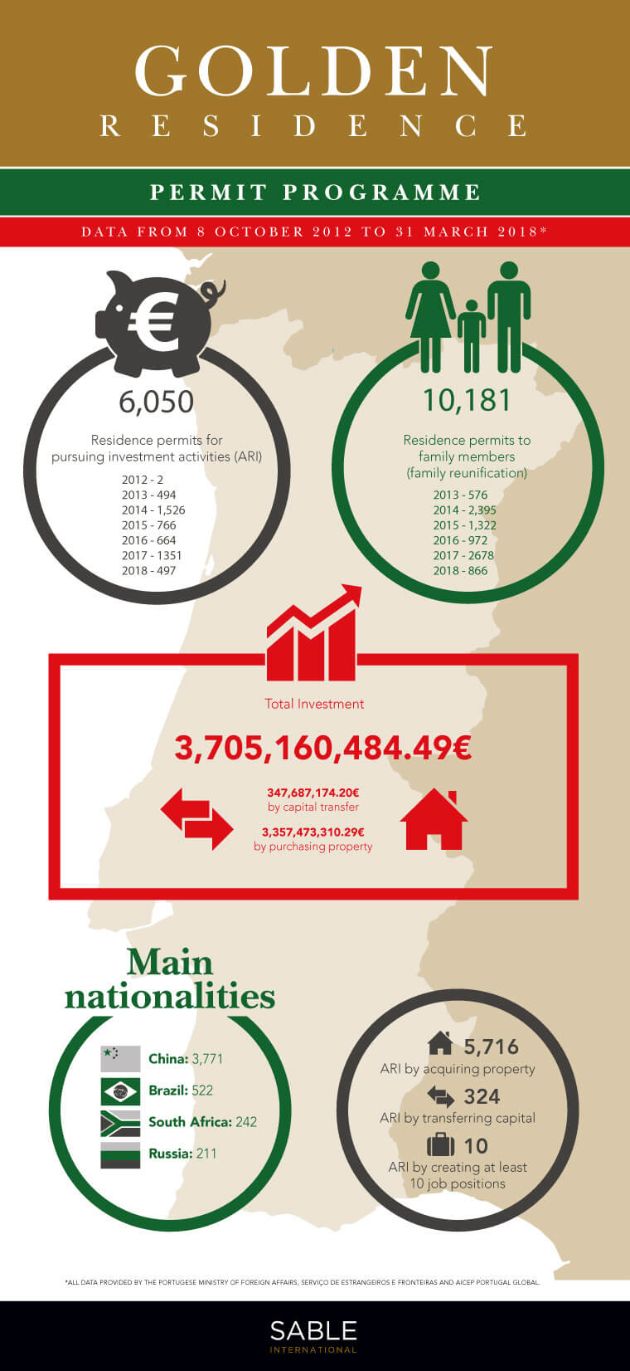 Find out if you qualify for the GRPP
SEF fast-tracks applications
Last year, SEF implemented new measures to improve the overall efficiency of the programme and effectively manage the large volume of requests its Lisbon office receives. Two dedicated teams were hired, with one tasked with focussing solely on the backlog caused by the introduction of several new regulations and changes to internal procedures. The other team processes only new applications.
Since these changes were made, the rate of approvals has increased and the waiting times for both initial applications and renewals has improved substantially. We at Sable International have witnessed first-hand the positive effects of these changes, with a significant number of our clients' applications having been approved to date.
Robust interest from South Africans
The many benefits of the GRPP as well as the fast and efficient way in which the Portuguese government has been processing applications has resulted in many South Africans applying. With the potential to earn EU citizenship (and an all-important EU passport) we expect to see this number of South African applicants to increase overtime.
---
We are South Africa's leading Golden Visa experts. If you'd like to discuss the programme in more detail, contact us on +27 (0) 21 657 2141. Alternatively, email our team on goldenvisa@sableinternational.com.
We are a professional services company that specialises in cross-border financial and immigration advice and solutions.

Our teams in the UK, South Africa and Australia can ensure that when you decide to move overseas, invest offshore or expand your business internationally, you'll do so with the backing of experienced local experts.

;