Starting a business can be daunting, but writing a business plan will make it seem more manageable. It helps you focus on one aspect at a time, and ensures you're paying attention to all the details. Here's our five-step guide to writing a business plan.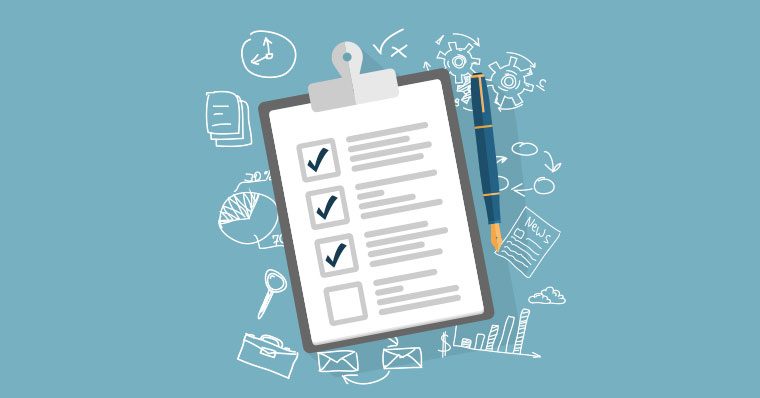 What is a business plan?
A business plan details all aspects of your business idea in a document. It should be easy to understand and as concise as possible.
A business plan covers:
Your business idea
Your business structure
The market you're operating in
Your target customers
How you plan to make money
What funding you have
What funding you'll need
Your financial projections
Any other documentation/permits/etc. required
Possible problems and how to solve them
Why write a business plan?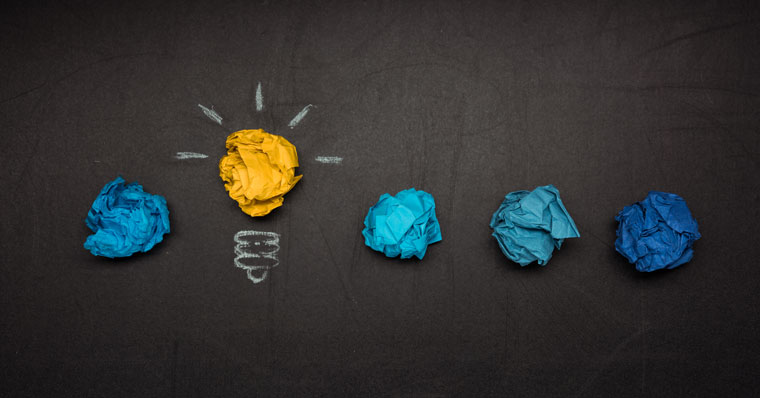 There are three great reasons to write a business plan:
1. To assess if your business idea will succeed
There are no guarantees in business, but a plan will go a long way in helping you assess the viability of your idea. A business plan helps you clearly define exactly what your business will do and how you will do it.
It's also a way to get feedback on your potential business. You've probably been mulling over the idea in your head for ages – outsider perspectives can identify potential problems with your plan. Issues can be fixed a lot quicker early on rather than years down the line.
2. To secure funding for your business
You can't expect an investor or a bank to back you without a concrete plan. Even with a solid plan, it's a challenge trying to get funding for your business. You could put on the best business presentation, but you're forgettable unless you have a plan for investors to take home and consider.
Even an established business will struggle to secure a loan without a business plan showing detailed facts and figures.
3. To keep yourself accountable
Entrepreneurs often underestimate the amount of preparation needed for a new business. Established businesses can also lose track of goals and fall behind targets. A business plan is a reference you can always go back to when you need to keep yourself focused and organised.
For larger businesses or teams, a plan helps you all keep aligned with goals going into the future.
How to write a business plan
Broad considerations
Before you start, consider what makes your business different. Whether it's your product, target market, price, location or something else; there's got to be something that makes you stand out.
Keep your writing short, get to the point quickly and don't use excessive jargon. Your plan should be easy to read and understand.
Use a template. You can customise it to suit your business, but it makes sense to work with a guide rather than reinventing the wheel. You can find many templates online that contain specifics unique to your field.
If there's something you're unsure of, don't be afraid to say so. It's better to admit that you don't know something than trying to make it up and getting caught out later.
Step 1: Summary
The first section of your business plan includes the executive summary and the elevator pitch. It's your first impression, so it's got to grab attention and outline any important points you want to get across.
Leave this part until you've done the rest of the plan. It will be easier to write when you've already got all the details down on paper.
Executive summary
Use this section to give an overview of your business. It should give a high-level glimpse into each section in your plan, from the idea to the execution.
Provide highlights and summaries of each part of your business plan. Keep it as concise as possible while not leaving out any important information.
An executive summary should be able to be read independently from the rest of the business plan, so it's important to get it right.
Make sure to include the following elements:
The problem your business is setting out to solve
Your solution to the problem (product or service)
Who you and your team are (your background)
Your target market and how many potential customers you have
Who you're up against (your competition)
Your finances (how much you have and how much you need)
What you've done so far and what your goals are
Elevator pitch
The elevator pitch is something you'd see on a reality show like Dragon's Den. It's a short summary of your business that you could explain during the time it takes to ride an elevator.
It's different from the executive summary because it's for anyone – not just investors or other businesspeople. Your elevator pitch should be able to attract potential customers.
You should include your business name and tagline (if it has one), what your business does and what makes it unique. Use the elevator pitch to sell your idea.
Step 2: Company, customers, competitors
This section comprises the bulk of your business plan. It starts with detailed information about your company, the problem you're solving and your solution. It moves on to your target market and why they're the ideal customers. Finally, it looks at your competition and states what your competitive advantage is.
Business background: The company
Write about your background and previous experience, as well as about the current or proposed company. Give details about your work experience, expertise and education. Explain why you want to start the company and why this business will be a success.
You can also provide details of what type of company you're starting, and any advisors or investors you've taken on or have asked for help.
Problem and solution: The product
This is an expanded version of the executive summary. You need to provide the details of the problem that exists, and your solution to the problem (your product).
Think of the problem as an opportunity. Write in a way that sets your product up for success. Highlight why the problem exists and how it affects people but be careful not to make it too broad. Your product won't solve every problem and it doesn't need to.
Detail how your product solves the problem, and don't be afraid to get a bit technical. You need to convince readers that your product is unique enough to warrant its existence. It can be quite a tough task, but it's important to establish your product's unique selling point (USP).
It doesn't matter if your product isn't something physical. It can be a service, or you could sell a service connected to a product.
Target market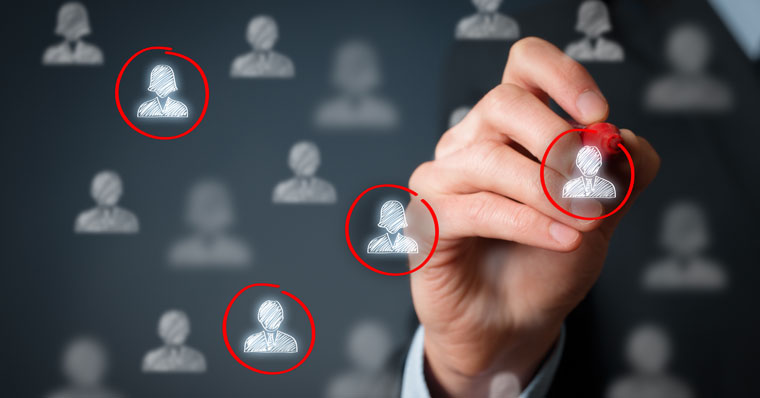 Who are your customers? Make sure you've done research to understand your target market. Are they people or businesses, where are they and why are they going to buy your product or service?
Don't just generalise, you need to get specific. Include things like age, salary and location. Get into the psychology behind why and when people buy products in your category. What will make them choose yours? Add in any market research you've done.
Competitors
One of the hardest things about starting a business is proving that your product is better than competitors. It's important to research your competition to know what you're up against.
Explain what they do and how they do it, and detail how your business does it better. What makes your business and product unique and more attractive to your customers?
Step 3: Marketing and operations
This section covers how you'll make your business work. Think about how you will sell your product or service, build brand awareness and promote your company.
You should also consider how your day-to-day operations will work. If you need to work with suppliers, how will you get the things you need? If you're providing a product, how will delivery work? Do you need to rent space anywhere and what equipment will you be using?
Marketing and sales strategy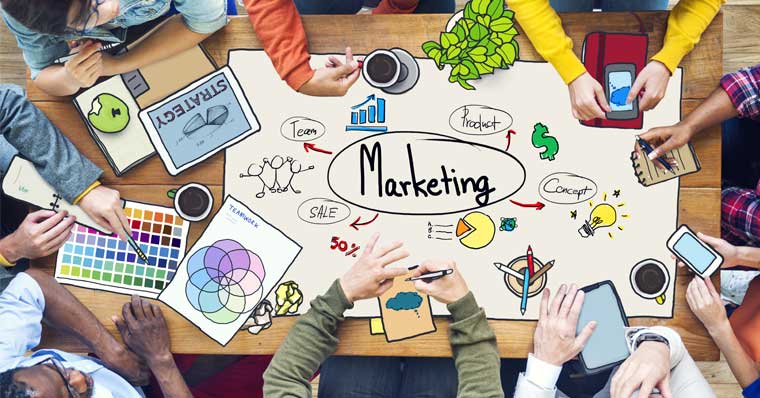 Marketing is essential to getting new customers. Even a word-of-mouth referral is a type of marketing – you need to consider every route to a potential sale of your product or service. Here are some marketing strategies you can use to get new customers:
Referrals
Word-of-mouth is one of the best, and cheapest, forms of marketing. When you're just starting a business, word-of-mouth referrals can be hard to get, but provide stellar service and new business will soon start rolling in.
Advertising
There are so many ways to advertise your business – you just need to find the best channel for your specific market. Your target market research can be useful to decide on a preferred route. You could use online marketing through pay-per-click adverts or social media advertising. Mixing offline and online advertising can help businesses make a big impact.
Whatever your choice, make sure you've got a plan in place. It's not enough to just say you will use social media, explain exactly how you'll use it.
Direct marketing
A direct line to potential customers can be strong sales tactic. You could use telemarketing or email marketing. This strategy involves a list of contacts, which could prove difficult when you're just starting out. If you've already got a list though, direct access to leads could prove fruitful no matter how you communicate with them.
Operations: How it works
How is your business going to run? Where and how will it operate? What tools do you need to succeed? These are the considerations for this section.
You'll need to include any applicable business locations, equipment and technology, as well as how it all works together to create your product or service. Think about your product from start to finish, and list everything that will go into the smooth operation of your business. Don't skip over things like business insurance, customer delivery and any identified suppliers you need to work with.
Locations
If your business manufactures products, where will you be doing the production? If you need to store goods or rent a retail location, add your plans under this section.
Equipment
What do you need to purchase for your business to run? Maybe you need a machine that performs a specific function, or maybe you already have one. List all the equipment you'll need here.
Technology
Many businesses don't need a lot of equipment to run, but they might need technology or provide a technology service to their clients. You'll need to detail how the technology works to provide your product, or if the technology is the product.
Step 4: The numbers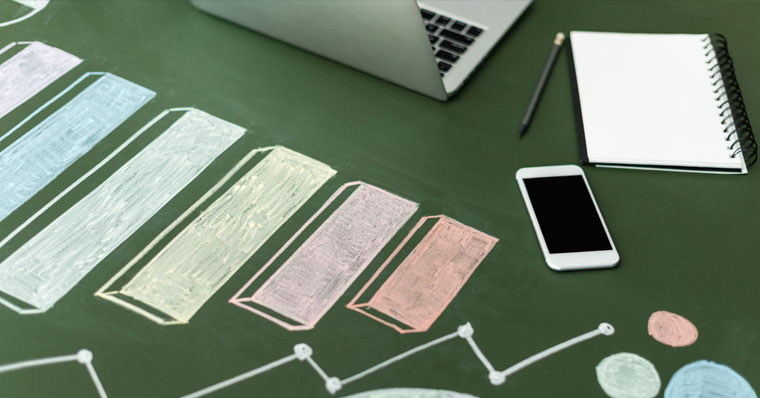 It's here you note business milestones, financial forecasts, costs and financing. This section is crucial in helping you keep track of what you're doing and if you're achieving your business goals.
Milestones
What do you have planned for your business? What do you hope to achieve in six months? 12 months? Two years? Think of your business goals or any major milestones you foresee and list them in this section. You can refer to this down the line to see if you're still going steady or you need to re-evaluate your plans.
Financial forecasts
You should have an idea of how much revenue, expenses and profit you plan to make month-by-month. Although it's an estimation, it's important to justify your calculations. You can base this on your market research, expected sales, expense calculations and any other factors you foresee affecting your finances.
This section is often presented as graphs to show how much you expect to make compared to how much you expect to spend, as well as your profit and loss statement.
Costs
If you're selling a product, calculate how much it costs to produce. If your business offers a service, what are the costs involved? This section is also known as operation costs.
You can get into a bit more detail than a forecast regarding the exact cost calculations that go into producing a product. It's usually presented as a table of costs.
Financing
How do you plan to fund your business? If you plan to start with your own cash and slowly build your business (bootstrapping), you can present your plans here. If you're looking for investments, write down who you're going to ask and how much you've secured or still plan to secure. If you're taking out a loan, explain why you need it and how much you're looking to borrow.
You can also describe what the funds will be used for. Use your forecasts and expected costs to inform your decisions. Always justify your plans using research-based information.
If you've already done some research and have expected loan amounts or investments, include them under this section.
See also: 7 ways to finance your small business
Step 5: SWOT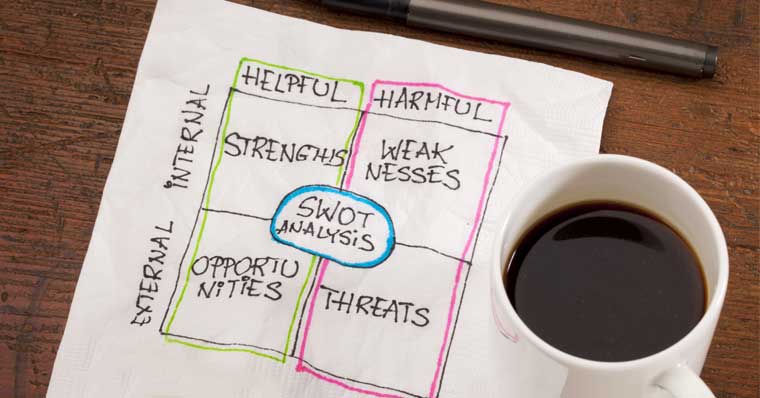 SWOT stands for strengths, weaknesses, opportunities and threats. It's a great way to look at all aspects of your business – from the good to the bad. You may be excited about your idea, but it's easy to lose sight of the potential downsides of your plan.
A SWOT analysis will help you plan how to overcome the challenges involved in starting a business.
Strengths
These are the internal factors that make your business successful and attractive to your customers. List the positive things about your planned company, such as inherent advantages over the competition, equipment or technology that helps you get ahead, or any specific knowledge that will contribute to success.
Weaknesses
These are all the internal factors that could work against your success. Perhaps you don't yet have enough money or a suitable location, or you're struggling to get your operating costs down. This section will help you reflect on your potential flaws and create a plan to resolve them.
Opportunities
These are external considerations that can help your business. Think about things like market receptiveness to your product or consumer demand. If there's a growing community that would greatly benefit from your product, list it here. If there's a potential partnership that would benefit both businesses, add it to this section.
Threats
These are external factors that could negatively impact your business. An obvious threat is a competitor – either an already established business or a new one that could hamper your progress. Other threats could include price changes in suppliers, market trends or decreasing demand. Keep ahead of new technologies and developments and assess whether they will affect your business.
We've created a template to help you write your own business plan using this guide. Feel free to follow along with the guide or customise it to suit your business.
Download business plan template
---
Ease the work of starting and running your business by outsourcing your accounting so you can focus on growth. We're experts in the field – from company formation to financial management, we've got your accounting needs covered. Get in touch at accounting@sableinternational.com or call +44 (0) 20 7759 7553.
We are a professional services company that specialises in cross-border financial and immigration advice and solutions.
Our teams in the UK, South Africa and Australia can ensure that when you decide to move overseas, invest offshore or expand your business internationally, you'll do so with the backing of experienced local experts.