Nearly three million Hongkongers are now eligible to settle in the UK thanks to an offer by the UK government. Here's everything you need to know about the law changes and how you can financially prepare.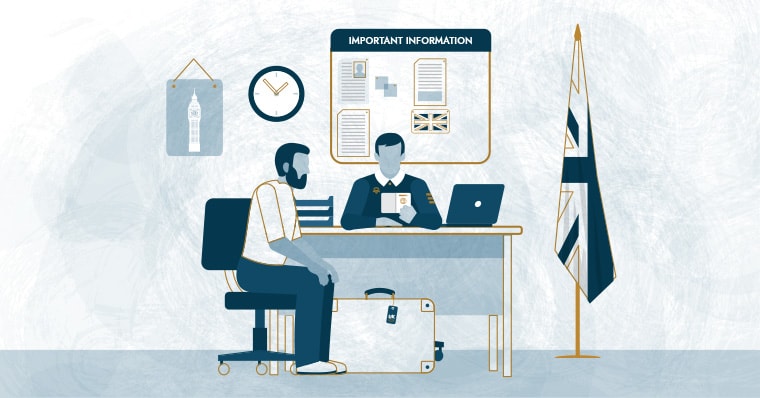 China has recently passed a new, highly restrictive security law that has left many Hong Kong residents feeling as though they are being stripped of their freedom. Fortunately, the UK has offered Hong Kong's residents who are eligible for a British National Overseas (BNO) passport, and their immediate dependants, the opportunity to apply for a special UK visa as of January 2021.
China's new security law
In June 2020, China passed a new security law that allows the government stringent control over Hong Kong residents. This law is has caused great concern as it involves placing restrictions on Hong Kong residents' rights to freedom of assembly, freedom of speech and freedom of press.
This law states the following:
It is illegal to "incite hatred" of China's central government and Hong Kong's regional government
Closed-door trials, suspect wiretapping and the possibility for suspects to be tried on the mainland will be permitted
A vast range of acts may be considered as terrorism – this includes vandalism of public transport facilities
Internet providers will be required to submit data to the police upon request
China has stated that this law is essential to prevent events such as the 2019 protests. Those opposed to the law have counterargued that it diminishes the territory's freedoms as a semi-autonomous region of China.
The UK's special visa for BNO passport holders
As of January 2021, the UK will allow individuals living in Hong Kong with rights to a BNO passport and their immediate dependants to apply for a special UK visa. Immediate dependants can include a spouse who doesn't hold a BNO passport or children under the age of 18. This visa will permit holders to live and work in the UK for two periods of 30 months (or five years) with the potential to gain British citizenship.
Why has the UK decided to offer a special visa?
Hong Kong was once a British colony and was given back to China in 1997. Prior to Hong Kong's homecoming, the UK and China established an agreement, the Joint Declaration, to implement "one country, two systems". This meant that various rights of Hong Kong residents were to be maintained, including freedom of speech, assembly and press. The agreement was signed in 1984 and was set to conclude in 2047.
The UK believes that China's new security law has violated this agreement and plans to keep its word to Hong Kong residents by offering a special visa to BNO passport holders.
What are the special visa requirements?
There are various conditions you will need to meet to qualify for this special visa:
You must be eligible for a BNO passport or be an immediate dependant of someone who does
You must have a tuberculosis (TB) test certificate
You must not have any serious criminal convictions against you (you may still qualify if your only offense is in relation to the recent demonstrations in Hong Kong)
You must either be proficient in English or show commitment to learn
You must be able to show that you can support yourself (and your immediate dependants) financially as you won't qualify for benefits
This visa doesn't require you to have a job before arriving in the UK and there is also no minimum salary requirement. If you're born after 1997, you won't be eligible for a BNO passport. This passport may not be passed down through the generations. However, if you were born after 1997 and are over the age of 18, you may still apply for the special visa if you're part of a family unit.
How to financially prepare for your move to the UK
If you are considering relocating to the UK, we recommend getting in touch with a reputable financial services provider (FSP) ahead of time. As part of our forex service, we offer the ability to open up a holding account.
This account will allow you to hold funds in multiple currencies and convert whatever amount you wish from Hong Kong Dollars to Pound Sterling. This can be particularly beneficial if you need to make payments before you've opened a UK bank account, especially since dealing with a UK bank tends to take a great deal of time.
For example, if you'd like to pay your first month's rent and deposit, or pay for your child's school fees before you travel, you'll be able to do this directly from your holding account.
How we're ready to help
We are highly recommended, regulated and accredited UK immigration and financial experts. We offer a suite of interrelated and tailored financial services aimed at maximising your wealth.
We promise the following:
No transfer fees on your first and fifth transfer, or any transfer over £2,000
No hidden costs
Renowned fantastic customer service
Competitive exchange rates
Interbank transparency with every transfer
With us, you will gain the ability to hold funds offshore indefinitely in up to 35 currencies.
---
If you wish to enquire about opening up a holding account or using any of our other financial services, get in touch with our team of experts. You can fill out our contact form, send us an email on forex@sableinternational.com or give us a call on +44 (0) 20 7759 7553.
Contact our immigration team for help with your move. They'll be happy to guide you throughout the process. Send us an email on immigration@sableinternational.com, give them a call on +44 (0) 20 7759 7553 or fill out our contact form.
We are a professional services company that specialises in cross-border financial and immigration advice and solutions.
Our teams in the UK, South Africa and Australia can ensure that when you decide to move overseas, invest offshore or expand your business internationally, you'll do so with the backing of experienced local experts.