Investors seeking a path to UK citizenship were left floundering when the UK's residency-by-investment route, the Tier 1 Investor visa, was closed earlier this year. But if you have the funds and the desire to immigrate then the Innovator visa might be an option for you.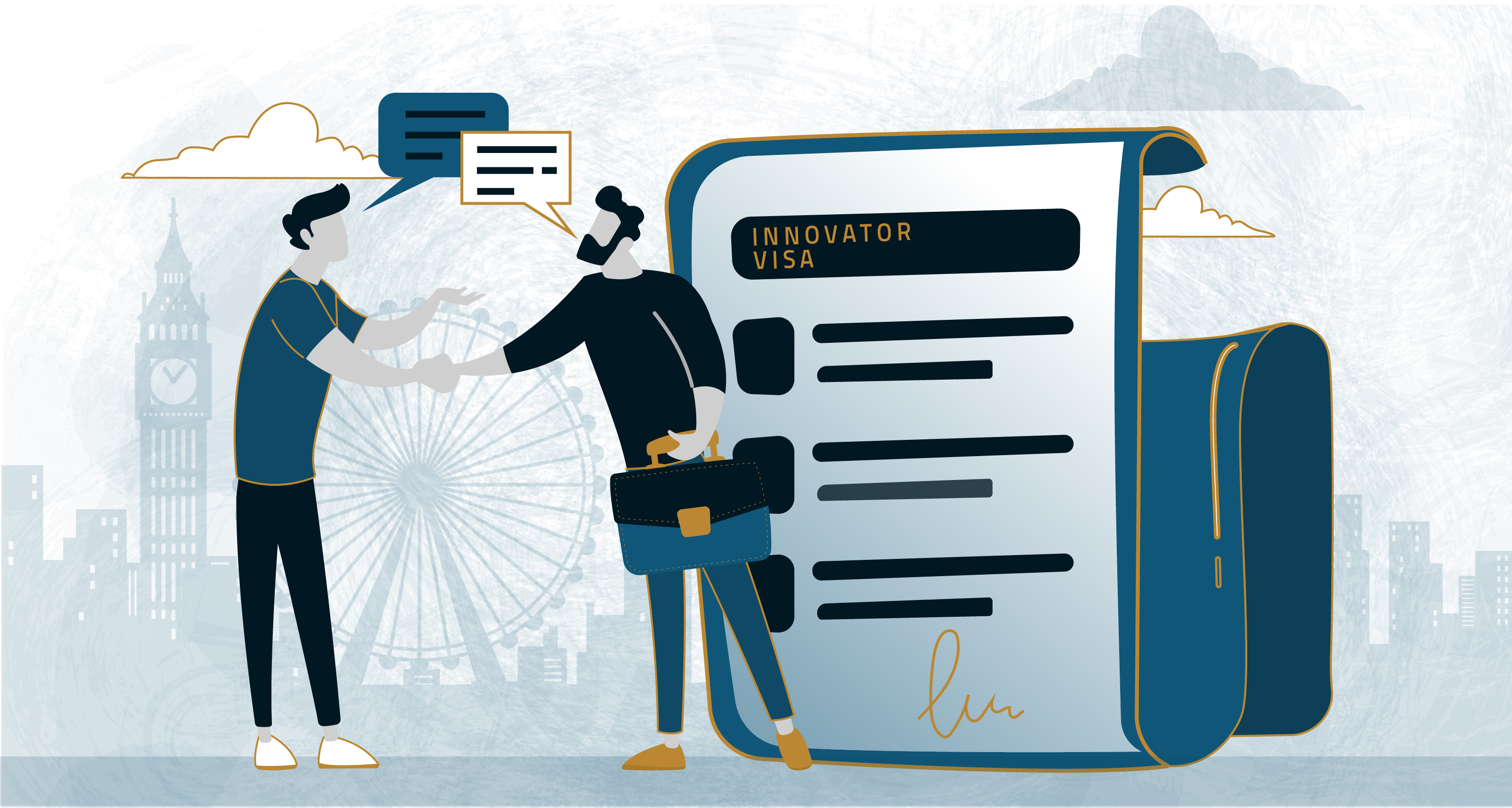 In February 2022, the Home Office shut down the UK's version of the golden visa, the Tier 1 Investor visa route, leaving those seeking UK citizenship-by-investment rudderless.
But there is more than one way to immigrate to the UK if you have the funds to do so. The Innovator visa is actually a far more accessible route than the Investor visa was. The old Tier 1 Investor visa required you to have £2 million to invest whereas the UK Innovator visa only requires you to have £50,000 in investment funds.
What is the UK Innovator visa?
In March 2019, the UK launched the Innovator visa which allows an investor to establish a business in the UK based on an innovative, viable and scalable business idea they have generated, or to which they have significantly contributed.
This means that if you're a foreign investor who wants to immigrate to the UK, and you have the funds, you can invest in a start-up business that is looking for capital in order to start trading. This type of situation satisfies the "new" requirement for the Innovator visa, which states that an investor cannot join a business that is already trading.
UK Innovator visa requirements
Business requirements
Along with being a new business, there are three other requirements that the start-up needs to satisfy:
Innovative – you must have an original business idea which is different from anything else on the market
Viable – it has potential for growth
Scalable – potential for job creation and growth
Requirements for the investor
There are a few requirements that the applicant has to satisfy in order to qualify for the Innovator visa:
You are required to have £50,000 in investment funds and must be able to show how the funds were acquired
You must be an instrumental part of the founding team
You must be at least 18 years old
You must be able to meet the English language requirement at level B2 on the CERF (Common European Framework of Reference for Languages). This is equivalent to 5.5 - 6.5 on the IELTS (International English Language Testing System).
You must be able to prove that you have at least £1,270 in your personal savings to support yourself while you're in the UK.
There are some special conditions that the Innovator visa places on the visa holder. Under the terms of the visa:
The applicant must work exclusively on developing the business. So, it's not possible to be employed by another business during the three years that your visa is valid for.
Your business will be under regular review by the endorsing body at the following checkpoints: six months, 12 months and 24 months.
You are expected to spend at least six months in the UK each year.
Role of endorsing bodies
The start-up that you are investing in has to be approved by an endorsing body in order for you to qualify for the Innovator visa.
The Home Office has published a list of 54 endorsing bodies which are responsible for assessing the eligibility of your business. The list contains the names of all currently approved endorsing bodies, as well as links to their websites and, where available, details of their application process and endorsement criteria.
While the government provides some guidance, endorsing bodies mostly use their own metrics when assessing and identifying innovative business ideas. They will then issue a Letter of Endorsement and stay in contact with the founders and review the business at certain checkpoints.
This can be quite the stumbling block as a foreign investor. Where do you find start-ups that have been endorsed and are looking for capital in order to start trading? Sable International is partnered up with a UK-based company that specialises in matching UK-based start-ups with foreign investors.
Once we have paired you with a suitable start-up and both parties agree on the terms of investment, shareholding, etc., we will take over the visa process for you through our UK-based immigration department.
The road to British citizenship
Once you have applied for your Innovator visa, it will take between two and four weeks to get approval, after which you will be issued your visa which will be valid for three years. After these three years, you can either apply for an extension or for permanent residency known as indefinite leave to remain (ILR).
What are the requirements for indefinite leave to remain?
Like the old UK Tier 1 visa (Investor visa), the Innovator visa is one that leads to eventual citizenship. But it is far more accessible to qualify for ILR on the Innovator visa. On the Tier 1 you had to invest a minimum of £5 million to qualify for ILR in three years, but with the Innovator visa your minimum investment is £50,000 and you will also qualify for ILR in three years.
But qualifying for ILR is not as simple as just holding the visa for three years. Both the applicant and the business that you invested in will also have to meet certain criteria.
For the purpose of getting permanent residency, the applicant must:
Demonstrate an active key role in the day-to-day management and development of the business
Be listed as a director or member of the business
Be absent for no more than 180 days in any 12-month period
Additionally, the business must:
Be active and trading
Be registered with Companies House
Be sustainable (based on its assets and expected income, weighed against its current and planned expenses) for at least the following 12 months
Meet two out of seven success criteria
By the third year, the business must have achieved at least two of the following success criteria:
At least £50,000 has been invested into the business
Has generated a minimum annual revenue of £1 million in the last full year
Has generated a minimum annual revenue of £500,000 in the last full year, with at least £100,000 from overseas export
Has applied for intellectual property (IP) protection in the UK
Has created the equivalent of at least five full-time jobs for resident workers, with an average gross salary of at least £25,000 a year
Has created the equivalent of at least 10 full-time jobs for resident workers
The number of customers has at least doubled within the most recent three years and is currently higher than the mean number of customers for other UK businesses offering comparable main products or services
Requirements for British citizenship
After being in the UK for five years (three of those spent on the Innovator visa and the other two while holding ILR), you may qualify to apply for British citizenship. You will have to prove that you have not been absent from the UK for more than 90 days over the last five years and you will also have to pass the Life in the UK test and good character requirements.
---
If you are an investor and wish to explore the above immigration route, get in touch with us on immigration@sableinternational.com or give us a call on +27 (0) 21 657 2153.
We are a professional services company that specialises in cross-border financial and immigration advice and solutions.

Our teams in the UK, South Africa and Australia can ensure that when you decide to move overseas, invest offshore or expand your business internationally, you'll do so with the backing of experienced local experts.

;