South African-born children of British citizens can obtain immediate permanent residency in the UK under very specific conditions. We explain the circumstances surrounding this and why getting indefinite leave to remain would benefit your children.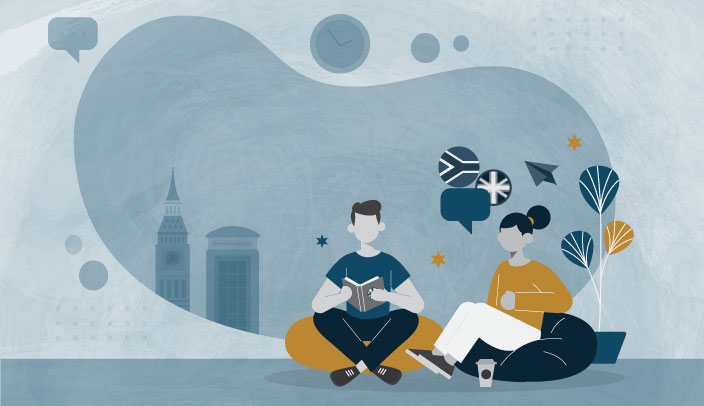 What does indefinite leave to remain in the UK mean?
Indefinite leave to remain (ILR) is a type of immigration status in the UK that allows an individual to live and work in the country without any time restrictions or limitations on the duration of their stay.
ILR is also sometimes referred to as "permanent residency". It means that the person has been granted permission to stay in the UK permanently and, after a year of holding ILR, they can apply for British citizenship.
To be eligible for ILR, an individual must usually have lived in the UK for a certain length of time and must meet other criteria, such as passing a language test and not having any criminal convictions. The requirements for ILR can vary depending on the type of visa or immigration category the person is in.
How to get immediate indefinite leave to remain for your South African children
There is a very specific case that we often see where it is possible for children under the age of 18 to get immediate ILR status without the need to show UK residence.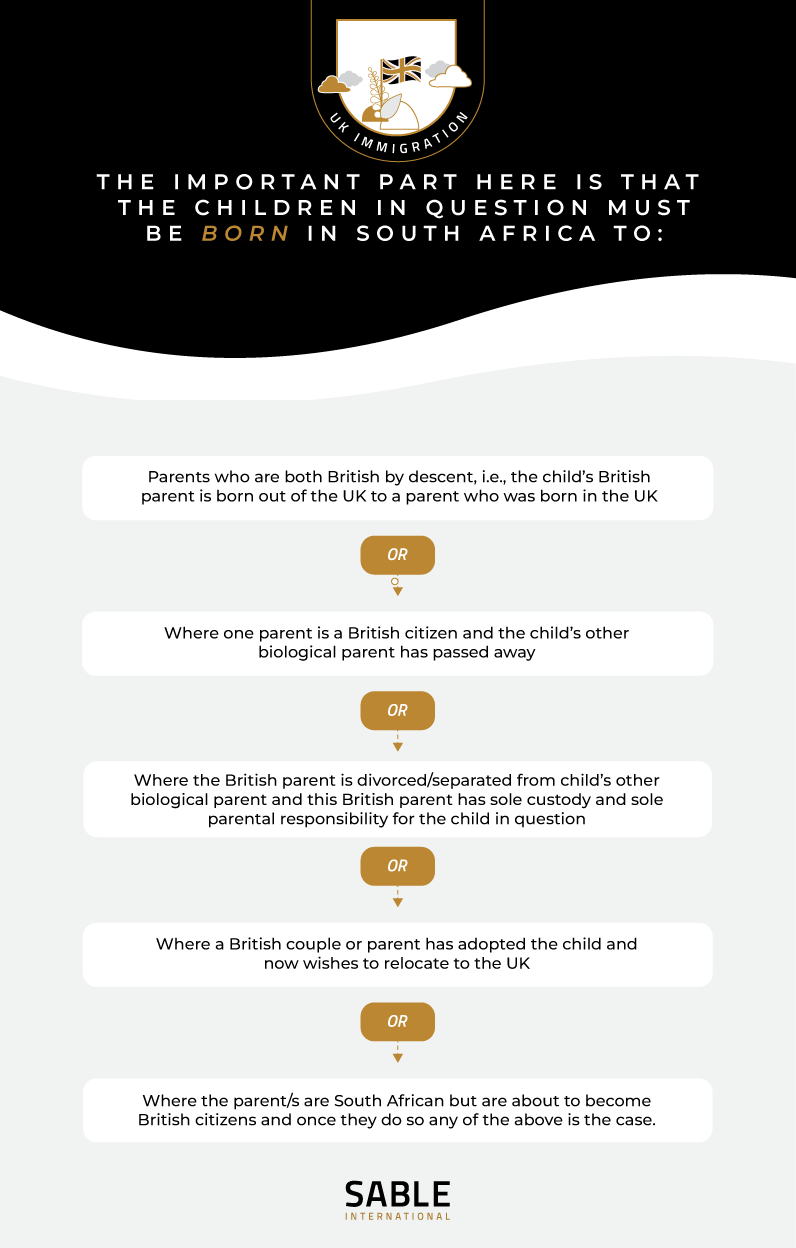 While it is not possible to pass British citizenship on to a further generation if you are British by descent, your children can qualify for ILR in the UK. All your children would have to do to maintain this status, is visit the UK for a couple of weeks every two years. What's more, you can apply from within South Africa.
If, in the future, these children want to gain British citizenship, when they are over 18, they can go to the UK and live there for three to five years without a visa and then naturalise as British citizens.
This application for immediate ILR must be made before the child turns 18 years old
If your children misses the deadline for applying for ILR, then they could apply for an Ancestry visa and take that route in order to gain British citizenship.
Alternative routes to ILR for South African children
All is not lost for your children if your family has no ties to the UK. They might still be able to go to the UK on a Student visa to continue their tertiary education there. The UK has a Graduate visa that allows people who have attained undergraduate or postgraduate degrees from a UK institution to live in the UK and look for work for up to three years. If they are able to secure a job that requires a Skilled Worker visa, and they complete five years of continuous stay in the country, they will be eligible to apply for ILR and eventually British citizenship.
Why get permanent residence in the UK for your children?
There are several reasons why a South African parent may consider obtaining permanent residency for their children in the UK, including:
Education opportunities – The UK has a well-regarded education system, and obtaining ILR can give South African children access to some of the best schools and universities in the world without the need of applying for a student visa.
Better job opportunities – Holding ILR in the UK can also provide South African children with better job prospects and career opportunities because there is no need to seek a UK employer for sponsorship.
Access to healthcare – As permanent residents, South African children would be entitled to use the UK's National Health Service (NHS), which provides free or low-cost medical treatment. You are not required to pay any immigration health surcharge as part of your application or time in the UK if you have indefinite leave to remain.
Improved quality of life – The UK is known for its high standard of living, and obtaining permanent residency can provide South African children with access to a better quality of life, including better housing, public services, and cultural experiences, should they move to the UK.
Why choose indefinite leave to remain instead of getting British citizenship?
It stands to reason that being a British citizen comes with more rights than just having permanent residency. While ILR gives you the right to live and work in the UK without restrictions, you won't have several fundamental rights, such as:
Voting
Applying for a British passport
Holding public office
If none of these factors are important to you, then simply maintaining your ILR status will suffice.
There are a couple of reasons people opt to maintain ILR instead of applying for citizenship. It could be that their home country doesn't offer dual citizenship and they would like to maintain ties to their home.
Another reason might be that they do not like the idea of actually living in the UK on a permanent basis and would just like the option of being able to enter and leave without applying for a visa. However, there is a limit to how long you are allowed to stay outside of the UK when you only hold ILR, and you will have to visit the UK every two years if you want to keep your ILR status.
---
Our consultants stay up to date on all the changes to UK immigration rules. If you have any questions about obtaining a UK visa, switching to a different visa or applying for indefinite leave to remain, get in touch with us on +27 (0) 21 657 2180 or at immigration@sableinternational.com.
We are a professional services company that specialises in cross-border financial and immigration advice and solutions.
Our teams in the UK, South Africa and Australia can ensure that when you decide to move overseas, invest offshore or expand your business internationally, you'll do so with the backing of experienced local experts.