Steve Paxton oversees our UK Education Corporate Services division. Find out more about his upbringing, interests, passion for education and how he came to join us.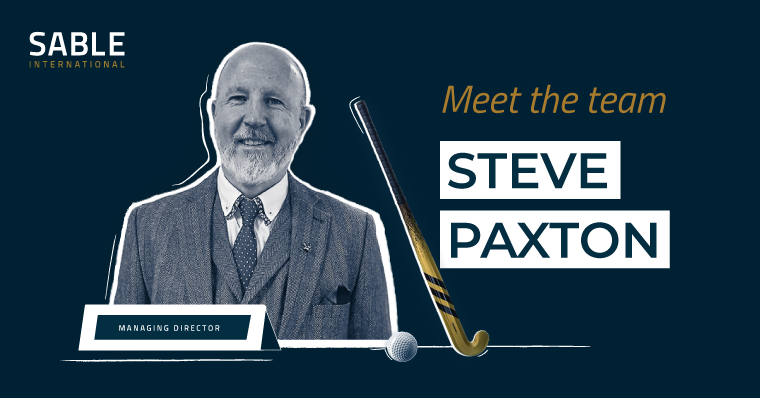 Where did you grow up?
I was born in the Zimbabwean city of Bulawayo. When I was about 14 years old, we moved to South Africa where I completed my education.
I have spent my whole life playing and coaching international sports, so my family and I have had the opportunity to travel the world through sport. I settled permanently in the UK in 2008
How did you get into sports?
Football has been my passion since I was a child and it runs in my family. My father was a professional footballer in Zimbabwe, then Rhodesia, and was selected to play for Huddersfield Town in England. This inspired me and led to me competing in three sports internationally.
Hockey
Football
Horse riding (showjumping and cross country)
I've been involved in four Hockey World Cups as a coach and player, my team just won the Hockey Home Nations Championship where I represented England. I had the privilege of returning to South Africa, in October last year, where I competed in the 2022 World Masters Hockey World Cup.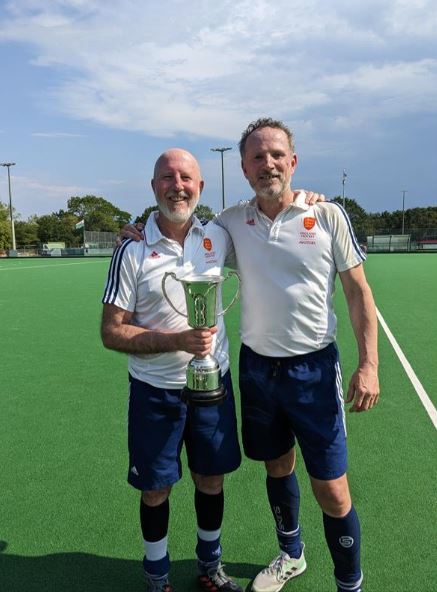 Who has been the strongest influence in your life?
Growing up, it was my dad. His passion for sport greatly influenced my life, and I am very grateful for how he led me in that direction.
Now it's, without a doubt, my wife. We have been married for 34 years and I wouldn't be where I am today without her.
How do you spend your free time?
We are very family-oriented and spending time with family is very important to us. We are first-time grandparents to our four-month-old granddaughter and we try to spend as much time as possible with her.
Outside of sport, we love to travel and spend hours exploring the countryside on our bikes. The Scottish Highlands are stunning and are one of our favourite destinations.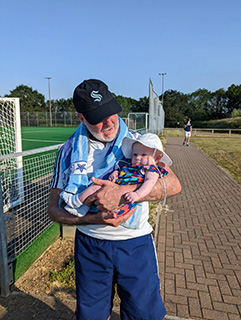 What is your dream vacation?
If I had to go back to my roots, Victoria Falls and Kariba are great and I would feel very comfortable there. The eastern part of Canada and Switzerland are also high on my list.
We have travelled a lot in our lives, but at the moment it is not possible because we have to take care of our many pets.
How many pets do you have?
We have plenty. Both my wife and I had pets when we were growing up, and we brought three or four animals with us from South Africa to England when we emigrated. We have always had animals, but now I think maybe we have too many. We have chickens, five dogs, an African grey parrot and cats.
Moving our African grey parrot to the UK was an expensive decision. A plane ticket costs almost as much as a seat for a human, but we are very glad we made the decision.
See also: Moving to the UK with pets? Here are a few useful tips
How did you come to work for Sable International?
I was in Germany at a world cup representing South Africa when I was headhunted to become a sports centre Director at an independent school in the UK, after which, my wife and I then progressed to become Directors of boarding at various UK boarding schools.
I was then asked to join a UK immigration firm as their Commercial Director which was then acquired by a larger Immigration firm. After nearly 5 years, I decided I did not fit this new venture and I left the company. A little later I chatted with Darren Faife, who happened to be my former managing director, and Reg, shortly afterwards I joined the Sable International team.
What do you enjoy about working in the field you are in?
I enjoy the networking opportunities that come with the domain. At the moment, most of the educators I work with, whether heads of schools, bursars or registrars, quite a few are involved in hockey, and some of them are on the same team as me.
More importantly, in Education Corporate Services, we help international students achieve their dream. I am able to help students who are in a similar situation to what I was to realise their dream of travelling and getting a good education around the world, and that is the reason why I am in it.
---
Whether you're recruiting staff from abroad or trying to attract international students, Sable International's UK Education Corporate Services division can help you navigate the process.
---
We are a professional services company that specialises in cross-border financial and immigration advice and solutions.

Our teams in the UK, South Africa and Australia can ensure that when you decide to move overseas, invest offshore or expand your business internationally, you'll do so with the backing of experienced local experts.

;