So you've got your visa and you're heading to the UK, au revoir! Assuming you've secured a job and accommodation already, this checklist will tackle the many last-minute issues that are often overlooked in the days before departure.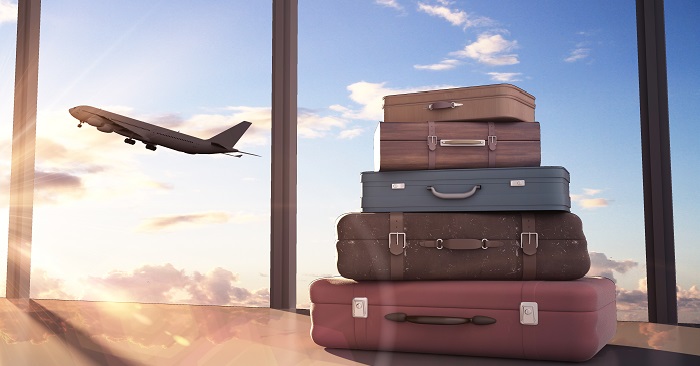 1. Vaccinations
Whether it's for cholera, hepatitis or yellow fever, take care of your travel vaccinations beforehand – particularly if you're travelling through countries in high-risk areas en route to the UK. Granted, most people tend to fly directly to the UK, but some, like Philip Young and Paul Brace, took the less-trodden path, road-tripping their way from Cape Town to London in an old Fiat Panda.
2. Mobile phone
Check with your service provider to see if your phone can be unlocked (i.e. used with more than one cellular provider) for use in the UK and Europe. You can also secure a UK SIM card before you leave so that you're contactable by family and friends the moment you land.
3. References
Try to get all your references in order before you leave. If you plan on renting, ask your old landlords for references. Whether you choose to find accommodation privately or through an agency, references add credibility to your character and increase the chances of you finding a happy place to stay. Ask your employer for a reference too if you don't already have one.
4. Bank statements
Many visas require you to have a minimum amount of money in your bank account. Keeping a recent bank statement on hand might come in handy if the Home Office requests proof of balance at the airport.
5. Copies
Make copies of your important documents and keep these together in an easily accessible folder. This could include your passport, visa, driver's license, flight tickets, travellers' cheque receipts, references, insurance documents, bank statements and CV. Get these documents certified by a commissioner for oaths before you depart, email them to yourself and store them online so that you can access them electronically too.
6. Shipping
If you're moving to the UK lock, stock and barrel, you'll need to leave many of your possessions behind. If there are essential goods you just can't do without, make sure you use a reputable, long-standing shipping company that doesn't cost the proverbial arm and leg
7. Change address and cancel contracts
Notify your bank, the post office, creditors – anyone you still wish to receive correspondence from – of your new address in the UK. Don't forget to cancel any memberships, contracts and subscriptions that will no longer apply once you're living overseas.
8. Carry cash
Go to your neighbourhood bureau de change before you leave so that you have a few hundred British Pounds in your pocket the moment you arrive. Nothing dampens a new start in a new country than a pocketful of the wrong currency.
9. Plan your packing
Make sure you have a suitable suitcase with wheels if you want to get around comfortably while travelling. Most airlines allow between 20–25kg and 5–7kg hand luggage. Check with your airline and then plan your packing so that you have everything you need without going over the weight limit. The last thing you want is to have to dig into your suitcase at the airport.
10. Get yourself set up for international money transfers
When you're earning Pounds you'll likely find yourself with more disposable income than you're used to. 1st Contact Forex can set up a bank account for international transfers before you even depart – that means you can settle your bills, pay off any loans and send money home the moment you hit the ground and start earning Pounds.
---
To kickstart your life in the UK, consider one of our popular relocation packages from 1st Contact. You'll receive a SIM card, UK bank account, NI number, London guide and much more – everything you need to get settled in the UK.
We are a professional services company that specialises in cross-border financial and immigration advice and solutions.

Our teams in the UK, South Africa and Australia can ensure that when you decide to move overseas, invest offshore or expand your business internationally, you'll do so with the backing of experienced local experts.

;