The Home Office has published a new set of UK immigration rule changes. The majority of them relate to the work and study routes and take effect on 6 April 2021.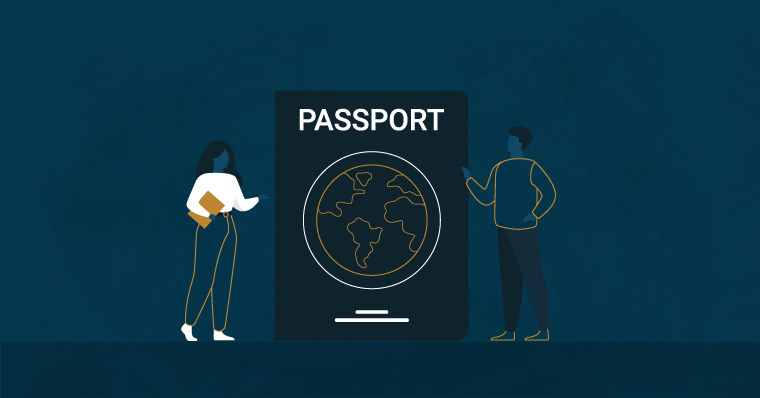 There are several new appendices, including one to implement the new Graduate route, as well as amendments to the Skilled Worker and Intra-Company Transfer (ICT) routes.
Key changes
Skilled Worker route
There are two main updates to the Skilled Worker route coming into effect from 6 April 2021:
The rules now make it clear that in addition to meeting the annual salary of £25,600, migrants must also be paid a minimum hourly rate of £10.10 to ensure that employers are not extending migrants' hours in order to meet the annual salary level. In addition, employers looking to move workers to a lower salary threshold (for example because they have completed a PhD) would now be required to submit a fresh application.
In another welcome move, the Home Office is expanding the Shortage Occupation List to include the following:

Health services and public health managers and directors
Residential, day and domiciliary care managers and proprietors
Pharmacists
Health professionals not elsewhere classified
Physiotherapists
Laboratory technicians (including those not in the health and care sectors)
Nursing auxiliaries
Senior care workers
ICT Route
From 6 April 2021, a transitional provision is being reinstated to exempt Intra-company workers who have been in Intra-company routes since before 6 April 2011 from the maximum time limits that apply in the Intra-company routes. Eligible workers can extend their permission for up to five years with each application.
Innovator
From 6 April 2021, a requirement is being introduced that an applicant must be the "sole founder or an instrumental member of the founding team of the business" for which they have been endorsed.
Global Talent route
Getting a Global Talent visa normally requires an endorsement by an organisation in the UK, testifying to one's talent. An amendment is being made from 5 May 2021 to allow applicants who have reached the pinnacle of their careers to bypass the endorsement requirement and instead qualify if they have received a prestigious prize. The list of acceptable prizes will include the Nobel Prize, the Oscars, BAFTAs and Golden Globes, among others.
Hong Kong BNO route
Those on the new Hong Kong visa for British National (Overseas) citizens and their families can currently not access public funds in the UK. From 6 April 2021, migrants in this category will be allowed to apply for a change of conditions if they show that they are destitute or at imminent risk of destitution.
EU Settlement Scheme (EUSS)
Some technical changes are coming into effect from 6 April 2021 to allow the Home Office to refuse applications where there are issues with the applicant's conduct. For example, a criminal conviction committed from 1 January 2021.
In addition, individuals applying under the EUSS as the dependent parent of an EU or Swiss citizen (or their spouse/civil partner) will now have to actively submit evidence of their financial dependency – this will no longer be assumed. This change will only apply to applicants who did not enter the UK prior to the end of the transition period and who apply after 30 June 2021.
Other changes
The Youth Mobility Scheme allocations for 2021 have been decided:

Australia: 30,000 places (no change)
New Zealand: 13,000 places (no change)
Canada: 6,000 places (+1,000)
Japan: 1,500 places (+500)
Monaco: 1,000 places (no change)
Taiwan: 1,000 places (no change)
Hong Kong: 1,000 places (no change)
South Korea: 1,000 places (no change)
San Marino: 1,000 places (no change)

Postgraduate students taking "integrated" courses that involve getting a lower-level qualification before then progressing to a higher qualification will not fall foul of the academic progress rule if they only complete the lower-level part. This applies from 1 July.
Parents of a child student applicant can meet the financial requirement by relying on funds held by their partner.
Applicants for a family visa extension now meet the English language requirement "if they have already shown they met the requirement in this manner at the level required for their current application, in a previous successful application for entry clearance or permission to stay".
---
We can help your business navigate all aspects of these new amendments and can assist with ongoing employee immigration management. Contact us at +44 (0) 20 7759 7507 or workpermits@sableinternational.com.
If you are looking to apply for a visa on the back of these changes, get in touch with one of our experts to kickstart your immigration process today. Call us on +27(0) 21 657 2180 or immigration@sableinternational.com.
We are a professional services company that specialises in cross-border financial and immigration advice and solutions.
Our teams in the UK, South Africa and Australia can ensure that when you decide to move overseas, invest offshore or expand your business internationally, you'll do so with the backing of experienced local experts.