The UK's National Health Service (NHS) provides healthcare services for both people living in the UK and visitors to the country. If you're thinking of moving to the UK or are already living there, knowing how the NHS works will help you get the healthcare you need.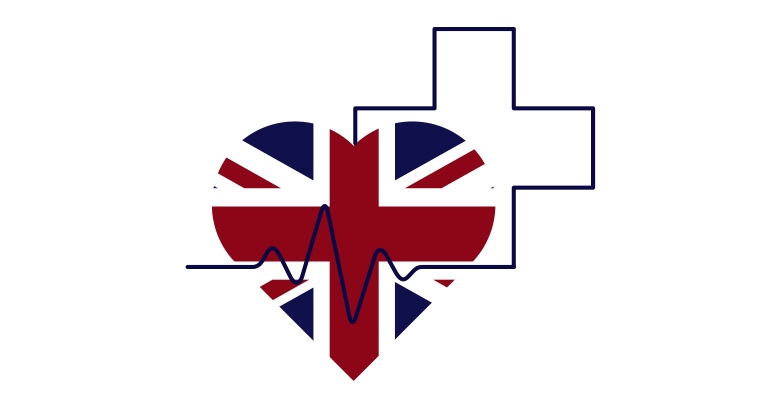 Who is eligible for the NHS?
The NHS is accessible to anyone in the UK who needs healthcare services, whether you're visiting, moving to the country or a permanent resident.
Everyone can access NHS services, but there may be charges for certain consultations and hospital visits.
How much does the NHS cost?
NHS services such as GPs, walk-in centres, specialists and hospitals are free for anyone that lives in the UK. This includes expats and people staying temporarily on a work or study visa for longer than six months.
If you're visiting the UK, you can access walk-in urgent treatment centres for free, but secondary care facilities such as hospitals and specialists will be charged in advance at 150% of the NHS rate.
Emergency services for life-threatening situations are also available, but charges may apply if you're visiting the UK and are admitted to a hospital.
Dentistry is not free; it works on a band system that depends on what type of procedure you need.


| | | |
| --- | --- | --- |
| Service | Resident charge | Visitor charge |
| GP consultation | Free | Free |
| Walk-in urgent treatment centre | Free | Free |
| Specialist consultation | Free | Charges apply |
| Emergency services (A&E) | Free | Free |
| Hospital treatments | Free | Charges apply |
| Dentistry | Charges apply | Charges apply |
| Optometry | Charges apply | Charges apply |
If you're just visiting the UK, take out travel insurance
Although you can easily access NHS services when you're on a UK visitor's visa and emergency help is free, you may be charged for many other services such as specialists and hospital procedures. Taking out travel insurance can give you extra peace of mind while you're travelling.
NHS surcharge
Most people coming to the UK for longer than six months will need to pay an immigration health surcharge (IHS) as part of their visa application.
The charge is currently set at £300 per year for students and those on a Tier 5 (Youth Mobility Scheme) visa, and £400 per year for other visas. You'll need to pay the total amount up front to cover your visa duration. For example, if your entry visa is valid for five years, your health surcharge will cost £2,000.
How to register for the NHS
Once your visa has been granted and you've paid the surcharge, you can use NHS services, but you'll also need to complete GP registration.
You can choose any GP practice that suits you. You must complete and return a registration form, available at your chosen practice.
Once completed, you'll be able to visit your GP to access any medical treatments you may need.
GPs may only refuse to register you on reasonable grounds. Most GPs in the UK will only accept people within their catchment area, and if you're outside the area, this is one of the most common grounds for refusal. GPs may also run out of space for new patients – another reasonable ground for refusal.
In these cases, it's usually as simple as finding another GP in your area.
How to use NHS services
Any issue that can't be treated with a visit to your pharmacist will generally require a visit to the GP. Your doctor can refer you to specialists if they think it's necessary.
After registering with a GP, you can usually make an appointment by phone, in person or online.
There are walk-in urgent treatment centres available for immediate help with minor ailments that are not life-threatening.
NHS 111 is a service for urgent help over the phone or online, available 24 hours a day, seven days a week. You can call 111 or visit the website to find out information about your symptoms, get advice and speak to a medical practitioner.
For medical emergencies, call 999.
We've put together a table listing the actions you should take for the type of issue you're experiencing:
| | | |
| --- | --- | --- |
| Type of issue | Example | Action |
| Minor illness | Headaches, sore throat, cough, upset stomach, colds, aches, pains, rashes, over-the-counter medication, NHS prescriptions | Visit a pharmacy |
| Urgent medical advice | Non-life-threatening urgent help via the phone or online | Call 111 or visit 111.nhs.uk |
| Urgent medical attention | Bites, stings, fevers, vomiting, sprains, breaks, minor head injuries, minor burns, ear and throat infections | Visit an urgent medical centre |
| Illness or condition | Sicknesses, medical conditions, specialised treatment | Visit your GP |
| Life-threatening emergency | Serious life-threatening emergencies | Call 999 |
NHS app
The NHS app is a useful tool to book appointments, check medical symptoms and view your records on your mobile. It's available in the App Store and Google Play for both iOS and Android.
There's also a wealth of information on health conditions, medicines and services available on the NHS website.
How has your experience of the NHS been so far? Let us know in the comments.
---
Our UK relocation packages make settling in a breeze. We take care of opening a UK bank account and applying for your NI number so you can focus on getting a good start in your new home. Email 1stcontact@sableinternational.com or call us on +44 (0) 20 7759 7536.
We are a professional services company that specialises in cross-border financial and immigration advice and solutions.
Our teams in the UK, South Africa and Australia can ensure that when you decide to move overseas, invest offshore or expand your business internationally, you'll do so with the backing of experienced local experts.