Portugal's Golden Visa programme offers an excellent lifestyle and financial investment for South Africans. But, after a successful application, you will still need to pass a Portuguese language test before being granted residency. We've put together a short guide to help you understand what this means and how you should go about preparing for the test.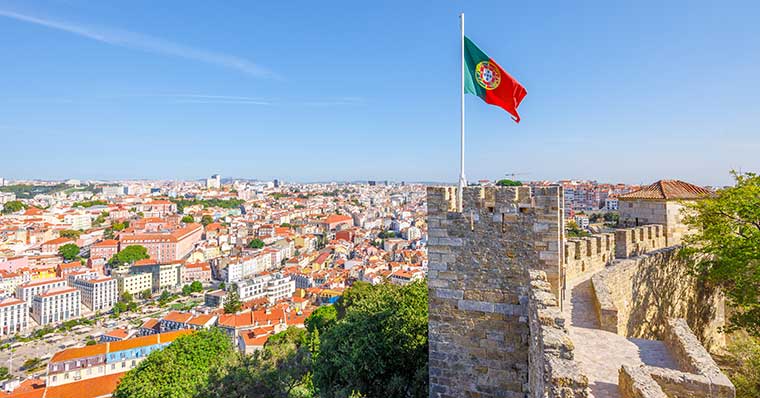 The benefits of gaining Portuguese permanent residency and citizenship
Once you've held a Golden Visa for five years, you and your family can apply for permanent residency and then Portuguese citizenship. To be eligible for permanent residency you must meet several requirements. These include not being convicted of a crime punishable by a prison sentence while holding a Golden Visa and having a place of residence in Portugal.
You also need to prove that you have "basic knowledge" of Portuguese and will have to take a language test. You will need to submit the certificate showing you passed the test with your application for citizenship or permanent residency.
Portugal has one of the world's most powerful passports and is ranked at number three on the Passport Index. Holders have visa-free access to 122 countries throughout the EU's Schengen Area. Other benefits include social security as well as access to top education institutions for students. It is a multi-year path to Portuguese citizenship, but providing this kind of security for your family is priceless.
What does it mean to have "basic knowledge" of Portuguese?
To prove your knowledge of the language, you'll need to be able to read, write and speak adequately in Portuguese. This includes having a good understanding of Portuguese phrases and frequently used vocabulary. You will need to take the language test whether you apply for permanent Residency or citizenship.
What does the test entail?
You will need to take the Level A2 exam (also called CIPLE), which takes place twice a year at accredited testing centres worldwide . It is recognised by Portuguese legislation as the minimum level for acquiring Portuguese nationality. Before you can take the test, you'll first need to register at your chosen testing centre.
When do you need to take the test?
You may take the language test at any point after acquiring your Golden Visa. However, you must pass the test before you apply for permanent residency or citizenship.
Preparing for the test – don't leave it too late
It's a good idea that you take the steps to learn Portuguese soon after acquiring your Golden Visa. This will give you enough time to get comfortable with the language and build your confidence before taking the test.
I would recommend that you either enrol in an online course or at a centre that offers the A1 and A2 courses. If you do make use of supplementary methods of learning, it's vital that you ensure that the course you take or language application you download is the local Portuguese language and not Brazilian.
---
If you have any questions about Portuguese permanent residency, citizenship or the language test, our Golden Visa consultants are on hand to help. Get in touch with us on +27 (0) 21 657 2141 or on goldenvisa@sableinternational.com.
We are a professional services company that specialises in cross-border financial and immigration advice and solutions.
Our teams in the UK, South Africa and Australia can ensure that when you decide to move overseas, invest offshore or expand your business internationally, you'll do so with the backing of experienced local experts.