The Home Office has once again been in the spotlight over the past month, due to two separate cases involving South Africans caught up in immigration bureaucracy.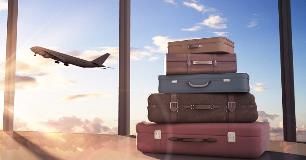 Human error
After living in the UK for almost 10 years, 28-year-old South African Jason Nish is facing deportation due to a simple human error. He incorrectly assumed when filling out his indefinite leave to remain (ILR) forms that South Africa would be seen as an English-speaking country, and that he would therefore not need to take a UK government-sanctioned English Language Test.
But the Home Office says that South Africa is not seen as an English-speaking country under immigration rules and Jason is therefore required to provide evidence of having an English language qualification.
He received a deportation notice and because his passport is being kept by the Home Office, he can't take the test.
"I've not lived in South Africa since I was 10, and over the last decade I've made my life here in Carlisle," said Jason. "I even have a Carlisle accent. I regard myself as British."
As a result of the Home Office decision, Jason's right to work has also been withdrawn, leaving the family with a heavily reduced income.
A Home Office spokesperson said: "Our immigration rules clearly state that individuals applying for indefinite leave to remain who are not from English speaking countries must provide evidence of having an approved English language qualification. This is fair to applicants and to the rest of the public. Mr Nish's application was refused because he failed to provide evidence that he had passed a language qualification. He has the right to appeal this decision."
Ticking the wrong box
Until recently, Donovan Tapping, a South African who applied for British citizenship after living in Cumbria for almost a decade, faced a similar situation. He went through all the necessary steps for applying for indefinite leave to remain; he married his British partner in September last year and took the mandatory "Life in the UK test" as part of his ILR application. Unfortunately, he too ticked the wrong box on the application form, saying that he was from a majority English-speaking country – and did not include evidence of an English language test.
Donovan lodged an appeal which, had it been refused, would more than likely have resulted in him being deported, where he would have lost the many years accrued towards citizenship.
Both men took to social media to draw attention to their respective situations. Jason created a Change.org petition, which has so far gathered almost 3000 signatures. Part of the petition reads: "In 10 years I had settled, met my partner and had two beautiful children who are 2 and 1 years old who are all British citizens. My mother and grandfather are all British and father and sister are permanent residents of the UK. I have worked full time from day one, paid my taxes, never claimed benefits or have any conviction to my name!"
Meanwhile, Donovan decided to create a Facebook page to shed light on his battle. The good news is that, two weeks ago, he announced to his 663 followers that his appeal was successful and he had received his residency permit.
As for Jason, time will tell whether his petition proves successful.
John Dunn of 1st Contact Visas says the situation could have been avoided for both men, had they consulted immigration specialists and not attempted to go it alone. "The UK immigration and visa system is extremely complicated", says Dunn. "While doing things yourself could save you money in the short term, the benefits of working with a reputable agency can outweigh the many risks and implications that you could face in the long run."
For assistance with visa and immigration matters, and to avoid complications like those experienced by Jason and Donovan, visit Sable International Immigration or call 0808 141 1663 (free inside the UK) or +44 (0) 20 7759 7500 (outside the UK).
We are a professional services company that specialises in cross-border financial and immigration advice and solutions.
Our teams in the UK, South Africa and Australia can ensure that when you decide to move overseas, invest offshore or expand your business internationally, you'll do so with the backing of experienced local experts.