If you're an Australian wanting to travel Europe and are under the age of 30, the Tier 5 Working Holiday visa will get you there. Fund your trip while you live and work in the UK.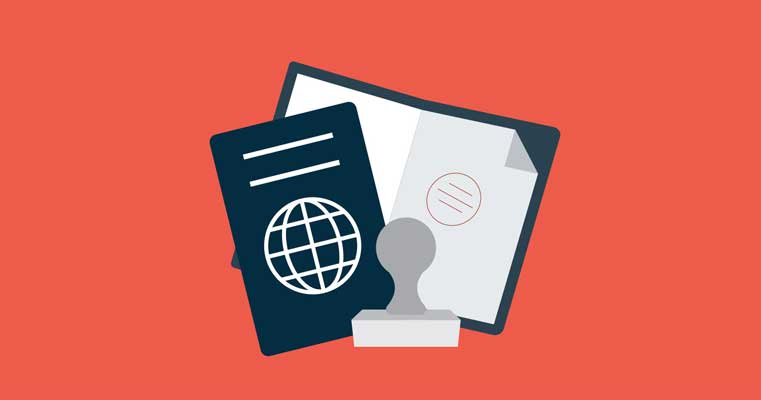 This blog was first published in June 2016 and has been revamped and updated.
How to get a Tier 5 visa
If you want to spend time travelling across Europe, a working holiday in the UK is a great way for you to do it. Not only can you spend time travelling through the EU but you can make some extra money and gain international work experience too.
Australians travelling on the UK Tier 5 visa can live and work in the UK for up to two years. During this time you can study and/or be employed in the UK. A working holiday visa is lenient and allows multiple entries in and out of the UK.
What work can you do on a Tier 5 visa?
The Youth Mobility Scheme is an open visa and allows you to work part-time or temporary jobs. The only restriction is that you cannot work as a sports coach, doctor or dentist while in the UK on the tier 5 visa.
Popular jobs for young travellers on a working holiday visa include hospitality and service industries roles. These jobs provide flexible schedules and quick cash, perfect to earn money for the next leg of your trip.
How to qualify for the Tier 5 visa as an Australian
To qualify for the Tier 5 visa you must:
Be 18 to 30 years of age
Apply for the visa before turning 31
Have no dependants under the age of 18 who you are financially responsible for
Have sufficient funds in your bank account (£1,890)
Not currently be living in the UK
This visa is available to you if you come from one of the following countries:
Australia
New Zealand
Canada
Monaco
Japan
Taiwan
Hong Kong
South Korea
You can also apply for a Tier 5 visa if you are a British national from another country other than the UK.
How to get a UK Tier 5 visa
You can apply for your Tier 5 visa online. You must do this six months before the date that you plan to travel to the UK. These are the documents you'll need to complete your visa application:
Your current passport
Any previous passports and records of previous travel
Your parents birth dates and the location they were born
The address where you will be staying while in the UK
Your bank statement proving you have sufficient funds (£1,890)
Filling out the visa application is the first step in a lengthy process. You will also need to pay the Immigration Healthcare Surcharge (IHS), have biometrics taken and then collect your visa.
Biometrics Residence Permit (BRP)
A BRP is a type of identity card that shows your personal details, biometric information and immigration status. Think of it as your official form of identification for your stay in the UK.
You will need to have your biometrics taken to get a BRP. To do this you must visit a biometric center in your home country. They will take your photo, fingerprints and collect your signature. When you go to have your biometrics done you must bring the following documents with you:
Your printed and signed Tier 5 visa application
Your appointment booking confirmation letter
Your passport
Your IHS reference number
Collect your visa
Once your visa is approved it will be printed into your passport. To retrieve your passport you can return to the biometric center or alternatively you can have it mailed to you. From the moment that your passport is returned and you have your youth mobility visa you are permitted to travel to the UK.
How much a Youth Mobility visa costs
The visa alone will cost you £244 but there are other fees to consider. These extra costs might include:
A UKVI visa government fee
Healthcare surcharge fee
An optional UKVI priority processing government fee
Restrictions on travel for the Tier 5 visa
There are no restrictions. You can enter the UK anytime while your visa is valid, and leave and come back at any time during your stay. This is what makes the Tier 5 visa so desirable.
If you turn 31 while you're in the UK on this visa, you can stay for as long as your visa is valid. The most important thing is that you apply while you are still 30 years old.
Extending your stay beyond the two years
If you make a good impression on your employer over the 24-month period you may receive a job offer or sponsorship to continue working in the UK. If this happens you must return to your home country, apply for a Tier 2 visa and then return to the UK to work.
Other visas that would allow you to stay in the UK if you do not receive a job offer are:
Ancestry dependent: If you have a grandparent who was born in the UK, you might be eligible to apply for an Ancestry visa.
EEA family permit: If you are married to or in a relationship with an EU national you can apply for an EEA family permit.
UK spouse visa: If you are married or in a relationship with a British national or someone who has settled status in the UK, you may be eligible to apply for a UK partner visa.
Back in the UK on a Tier 2 visa, now what?
1. Collect your biometric residence permit
From the moment you land in the UK you have ten days to collect your BRP from the Post Office. Be sure to collect it within the ten-day period or you will be fined £1,000.
2. Open a UK bank account
You'll need to get a UK bank account so that your employer can pay you. All banks offer different plans for foreign nationals so it's important to research your options before setting up an account.
3. Get a National Insurance number
While you're working in the UK you will need a NI number. This is a unique code that the UK government uses to track your taxes and National Insurance contributions. If you fail to get an NI number you will pay emergency tax rates which are much higher than normal tax rates.
Need help extending your visa?
You don't have to work with a third-party organization to extend your visa but it can save you time and money. Before submitting your Tier 5 visa application speak to an immigration professional and ensure that you've done everything correctly.
---
Have an obligation free discussion about your visa options with a UK immigration expert by giving us a call on UK + 44 (0) 20 7759 7527 or sending an email toimmigration@sableinternational.com.
We are a professional services company that specialises in cross-border financial and immigration advice and solutions.
Our teams in the UK, South Africa and Australia can ensure that when you decide to move overseas, invest offshore or expand your business internationally, you'll do so with the backing of experienced local experts.