You've completed your university courses, but you're not quite ready to leave the UK. Not to worry, there are a few visa options available to help you stay in the country.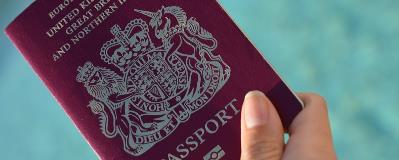 Tier 2 (General) visa
If you've had a job offer from a sponsor employer in the UK, it will be relatively easy to get your hands on a Tier 2 visa.
Once you have a sponsor all you need to do is satisfy the general requirements for the Tier 2 visa, namely:
Be appointed to a position that requires a relatively high level of skill
Earn £20,800 per year (this amount is set to change to £25,000 in April 2017)
Usually there are a limited number of Tier 2 visas issued every year, but because you would apply from within the UK, this limit does not apply to you. Another advantage is that your employer won't have to look for a UK citizen to fill the position before employing you.
Find out more about the Tier 2 visa requirements, fees and obtaining indefinite leave to remain here.
Another student visa
You may decide that you'd like to continue studying in the UK. In this case, you may extend your Tier 4 visa.
The main requirements for the extension are that you must:
Show you are progressing in your studies, e.g. moving from Bachelors to Masters level
Provide Confirmation of Acceptance for Studies from your university
Tier 1 (Entrepreneur) visa
If you've got entrepreneurial spirit and access to £200,000 to start a new business, the Tier 1 (Entrepreneur visa) may be an option for you.
You will need to leave the UK to apply for this visa, unless you have £50,000 from one or more of the following sources:
An entrepreneurial seeding fund endorsed by UK Trade and Investment
A UK government department funding the set up or expansion of UK businesses
A venture capital firm registered with the Financial Conduct Authority
We can help you organise your Tier 1 visa if you have access to the necessary funds.
Alternatively, our sister company, Sable International, can pair you with a pre-qualified business through the Tier 1 Visa Entrepreneur Programme. This route guarantees that your investment will be profitable and gets you closer to your goal of UK residency.
Spouse/Partner visa
UK citizen
If you're married to, in a civil partnership (or permanent relationship) with a UK citizen or person with the right to remain in the UK, you may apply for a spouse visa.
You must be able to prove that you have been in a genuine relationship. So, you'll have to prove that you've either lived together, had children together or shared a bank account.
A spouse visa will give you the right to live, work or study in the UK. However, your spouse will have to meet the minimum income threshold of £18,600 to prove that they can support both of you.
EEA citizen
Most of the same rules apply to the spouse of an EEA citizen as a UK citizen. However, you won't need to take the English language test or meet the financial requirements for the UK spouse visa.
If meet the requirements and obtain this visa, your permit will be valid for five years.
Dependant visa
If you have a spouse or partner who holds a valid UK visa, you may apply to become a dependant on their visa, as long as you meet the necessary requirements.
You may apply for a dependant visa from within the UK.
Whether you've landed your dream job, found the love of your life or want to start your own business, we can help you secure a UK visa. Call us on +44(0) 20 7759 7527 or pop us an email.
We are a professional services company that specialises in cross-border financial and immigration advice and solutions.

Our teams in the UK, South Africa and Australia can ensure that when you decide to move overseas, invest offshore or expand your business internationally, you'll do so with the backing of experienced local experts.

;