There are many reasons to get a postgraduate education overseas: the prestige, the international experience, not to mention the possibility of immigration. We take a look at some of the top countries we send our students to for their postgraduate degrees.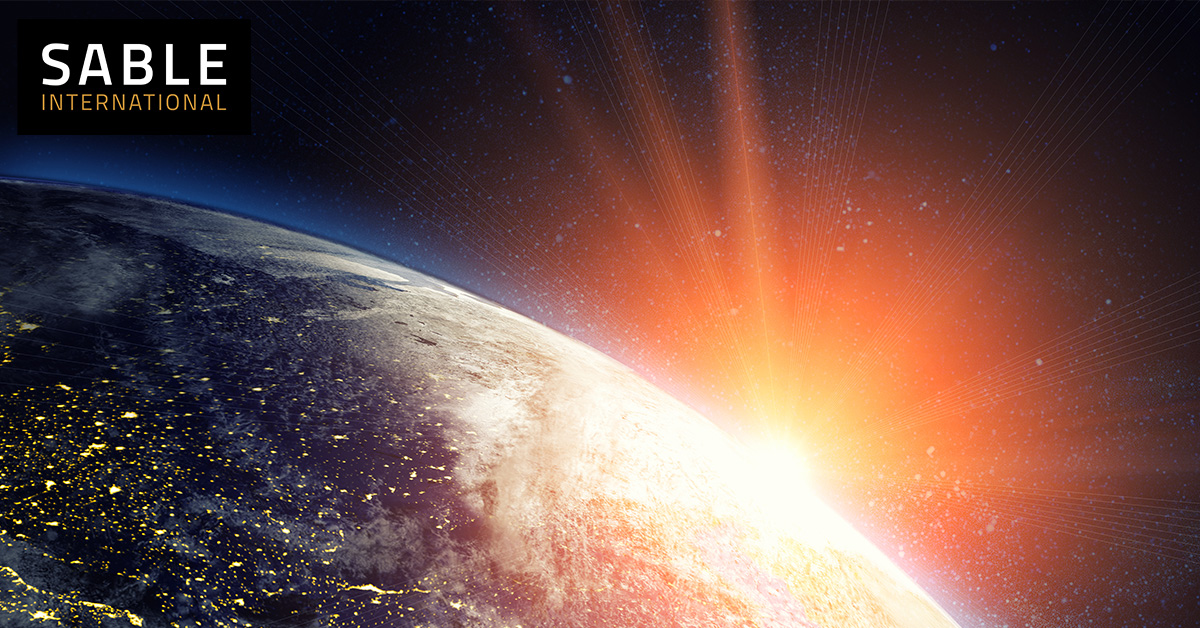 This article was originally published on BizNews.

Reasons to study abroad for your postgraduate degree
Studying abroad expands your horizons
When you study abroad you're exposed to an entirely new way of life, a new culture and sometimes even a new language. More so, when you attend a school that has a large international student body, you're exposed to cultures and people from around the world. This helps to shift your point of view and how you interact with people in your life.
It can be a route to immigration
One of the big advantages of studying abroad is that it can be used as a route to immigration. When international students reach the end of their degrees, they often find that they have fallen in love with their host country and would like to extend their stays or even immigrate. Many countries have post-study visa options that allow recent graduates to find work after they've completed their studies.
You can internationalise your CV with an overseas education
Having an international degree on your CV makes you a more attractive candidate to companies, especially those with offices worldwide. It tells potential employers that you have experience with living abroad and that you are open to relocating if need be. This can be a potential route to immigration.
Improve your English or foreign language skills
Whether you are looking to improve your English skills or learn a new language, studying toward a degree at an international institution is a perfect way to gain these skills. You will be able to practice the language you're learning in conversation with locals and learn at a much better and more natural pace than if you had been learning through a course.
Gain a range of new career opportunities
Getting your degree abroad means that you may be able to stay on and continue studying or working on a graduate visa. Gaining international work experience is a great way to enhance your CV. You may be able to secure internships at international companies which not only increases your chances of securing permanent employment in the country, but also makes you a far more attractive candidate to potential employees in your home country.
Top countries to get your postgraduate degree abroad
Our expert education consultants can offer advice and help with your university application. Learn more about some of the top countries we send students to.
United Kingdom
The UK attracts students from all over the world with its renowned universities, bustling cities and picturesque countryside. Here's why it's one of the top destinations for international study.
The UK has world-class universities
Universities in the UK are among the most respected in the world. In fact, according to QS World University Rankings 2022, eight UK universities are ranked among the top 50 universities globally, including Oxford, Cambridge and the University of Edinburgh.
The UK provides job opportunities after graduation through the Graduate visa
Through the Graduate visa route, students can apply to stay for two more years after graduation, while international doctorate students can stay for three years. This makes it easier for new professionals to settle and begin their careers in the UK.
The UK has shorter course lengths (and therefore lower costs)
Courses in the UK education system are shorter and more intensive than many other countries, which means you'll graduate sooner, and without compromising on quality. While you can complete an undergraduate program in three years, you'll be able to finish a graduate program in just one year. This not only saves you time, but also a chunk of money spent on tuition fees and living costs.
United States of America
The US has always been seen as the land of opportunity and big dreams. Here's why so many international students are choosing to study in America.
America has some of the best ranking universities in the world
According to the QS World University Rankings 2022, the US is home to five of the top 10 universities in the world: Massachusetts Institute of Technology (MIT), Stanford, Harvard, Caltech and the University of Chicago. First-class education is one of the main reasons international students study in the US.
The US higher education system typically offers you the opportunity to explore a wide range of subjects at the undergraduate level before you declare your major at the end of your second year of study. This means that you can round out your education with classes that are completely different from your main field of study.
Tertiary institutions in the US offer postgraduate degree programmes across a wide range of fields and are well regarded in terms of the academic flexibility they provide. This means that students are able to customise their courses to meet their academic goals.
The US has excellent research opportunities for postgrad students
Certain masters programmes require students to write a thesis, giving you the opportunity to pursue in-depth research work in your field of interest. This research is supported by outstanding infrastructure and resources made available specifically to postgraduate students. You may also have the opportunity to assist professors in different research projects, which can help you broaden your knowledge and skills.
You could work in the USA after graduation
Optional Practical Training (OPT) is a programme that temporarily allows international students with an F-1 visa in the US to work for up to 12 months in relation to their major of study. F-1 visa students are eligible for OPT after completing their first academic year. International students with an F-1 visa who have completed degrees in certain science, technology, engineering and mathematics (STEM) are eligible for a 17-month extension for post-graduation completion of OPT employment. Since 2016, students are able to apply for a 24-month extension of their post-graduation OPT employment.
During this time, it is possible to secure employment and gain work experience after which your employer can sponsor you for either an H-1B, EB-2 or EB-3 visa. Both EB visas are immigrant or "green card" visas, while the H-1B is granted for three years and can then be extended for a further three years but cannot be extended beyond six years
Australia
If your interest in studying abroad is fuelled by a sense of adventure and the desire to try new experiences, then getting a master's in Australia is for you. Australia also happens to be the fifth most popular country for studying abroad, according to the 2020 Project Atlas report.
You can work while you study in Australia
International students in Australia can work part-time while on a student visa, which can help you knock down the price of studying in the country. Historically, students were allowed to work up to 40 hours every two weeks in jobs that require only basic skills. But due to labour shortages, Australia has removed their cap on the amount of hours an international student can work. Should this rule be extended when it is reviewed in April, students may be able to work an unlimited number of hours for most of 2022 if not longer.
Australia has amazing weather (that's not too different to South Africa's)
Most parts of Australia enjoy great weather, which is an added bonus for students. In most locations, Australia's climate remains moderately warm to downright hot year-round. Beaches are sun-drenched and attract tourists by the thousands.
Australia offers post-study work opportunities
Australia also offers a Temporary Graduate visa (subclass 485) that allows some international students to stay in Australia and continue to work after they have graduated. Australia relies heavily on skilled graduates to fill employment shortages in the country and so well-paying jobs are common.
Australia's environment hosts unique research opportunities
Australia is a great destination if your focus is environmental studies. While its oceans and beaches are famous as tourist attractions, they also offer unparalleled opportunities for environmental research with access to the Great Barrier Reef.
The Republic of Ireland
While the Emerald Isle might not be one of the first countries you think of when studying abroad, they have a very large international student population. With its historic universities and beautiful landscapes, Ireland is fast climbing as a prime study abroad destination.
No visa required
It's worth noting that South Africans don't need a visa to enter Ireland and can get a study visa on arrival. This also allows you to work while studying in the country.
Ireland is home to a large academic heritage
Ireland is steeped in a rich history and some of the best universities in Ireland are also among the oldest. In fact, Trinity College Dublin (est. 1592) is considered one of Britain and Ireland's seven ancient universities.
Ireland is home to many large business headquarters and offers unique career opportunities
There are amazing career opportunities for international graduates in Ireland with many multinational businesses, including Microsoft, Meta (Facebook), Google and eBay, having their European headquarters based in Ireland. In addition to this, most universities offer internship opportunities, which is a great way to gain real experience in the workplace that can be invaluable when you eventually look for a job.
Ireland has a graduate option for international students to eventually settle in the country
Ireland has a post-graduate visa option, the Third Level Graduate Programme, that allows recent graduates to remain in Ireland in order to find work. After you do your master's in Ireland (a Level 9 award), you will be granted permission to stay for another 24 months. While this visa isn't renewable, if you're able to secure work on this visa, you will be able to apply for a General Employment Permit. Or, if you're a highly skilled professional, you can apply for a Critical Skills Employment Permit. With both these permits, after five years, you may apply to the Immigration Service Delivery for long-term residency.
Discover Irish culture while you study abroad
Ireland is well known for its hospitable people and you will quickly be entrenched in Irish culture and traditions. Experience the feast day of Ireland's patron saint with Saint Patrick's Day, listen to traditional Irish music, watch Irish dancing, take part in Irish sports such as Gaelic football and get lost in Irish myths and legends.
Ireland is a friendly and safe country for studying your masters
Dublin was voted the seventh best city in the world by Lonely Planet in 2022 and was ranked eighth in the 2021 Global Peace Index. Their hospitable nature coupled with an unrivalled sense of fun ensures studying in Ireland would be an unforgettable experience.
Canada
Canada is known for being one of the friendliest countries in the world and, coupled with its wild and beautiful landscape, it's become an attractive option for international students. Here are a few other reasons students are choosing to study in Canada.
Canada has affordable study abroad options
The unique advantage of studying in Canada is that, while it is a developed, western country, it offers education at a comparatively lower cost than its other western counterparts.
Studying abroad can lead to immigrating to Canada
Another major attraction for students is the possibility of immigration. After completing their studies, people with Canadian credentials and work experience may apply for permanent residency without leaving Canada.
Canada has a multicultural society and welcomes international students
Canada, which has English and French as major languages, also has a very diverse population in terms of ethnicity. This makes Canada one of the most tolerant countries in the world. It also means you will be able to experience authentic foods and recreational activities associated with certain cultures.
How we can help you
Sable International's study abroad service helps students with advice on where to study and can help them implement a plan for bettering their future. We help students with course selection, advise them on different universities and what would be best for them personally. We also help them apply to their universities of choice, assist them with their student visa applications and make sure they get settled in at their new homes.
Our edusessions, happening in April 2022, are free international university fairs where you are able to meet face-to-face with the world's top universities. You can explore your options – for undergrad and postgrad – and receive real-time, expert advice on studying in your country of choice.
---
If you're interested in continuing your postgraduate studies abroad, our study advisers are qualified to give you advice to help you with applying for master's programmes and will assist you at every step of your journey.

We have direct access to the university admissions teams making it easy for you to apply and get your enrolment letter. Get in touch with us at sastudy@sableinternational.com or call us on +27 21 657 1543.
We are a professional services company that specialises in cross-border financial and immigration advice and solutions.
Our teams in the UK, South Africa and Australia can ensure that when you decide to move overseas, invest offshore or expand your business internationally, you'll do so with the backing of experienced local experts.