The National Health Service (NHS) provides free basic medical care to UK and EU citizens as well as UK visa holders. If you need a visa to travel to the UK, you may need to pay the immigration health surcharge to get access to the service.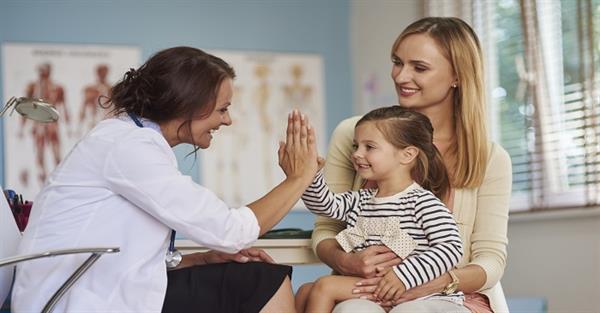 Who needs to pay the health surcharge?
If you are moving to the UK for more than six months and you are a non-EU citizen, you must pay the health surcharge – regardless of whether you have private medical insurance. This will entitle you to use the NHS while you're staying in the UK.
If you are visiting England for less than six months, or if you did not pay the surcharge when you were required to, you will be charged for any NHS services that you make use of during your stay.
If you've been awarded indefinite leave to remain, you will not have to pay the surcharge.
How much you will pay
The amount will depend on the type of visa you hold:
It's £150 per year for Tier 4 student or Tier 5 (Youth Mobility Scheme) visa holders
It's £200 per year for all other visa classes and dependants thereof
If you're planning on staying in the UK for five years on a Tier 2 visa, you must pay £1,000 upfront when applying for your permit. A student staying for the same amount of time would pay £750.
Although most healthcare is covered by the NHS, you will be required to make contributions toward certain costs, such as prescriptions, dental care and eye care.
How to pay
You must pay the health surcharge before completing your visa application – whether you're applying online, at a visa service centre or by post.
Ensure that you know the start and end dates of your certificate of sponsorship if you're on a Tier 2 visa (or your course dates if you're a student) as well as your passport number as you may be asked for this information when applying.
The fee must be paid using a debit or credit card on HMRC's website.
Immigration health surcharge refunds
If your visa application is refused, or you withdraw your application, the fee will be automatically refunded to the account you made the payment from.
You will get a partial refund if you are granted less time than you applied for or if any dependants on your visa application are refused.
---
If you have any queries relating to your visa options, give our UK immigration experts a call on +44 (0) 20 7759 5330 or email us at immigration@sableinternational.com.
We are a professional services company that specialises in cross-border financial and immigration advice and solutions.

Our teams in the UK, South Africa and Australia can ensure that when you decide to move overseas, invest offshore or expand your business internationally, you'll do so with the backing of experienced local experts.

;