You've worked your way through some tough decisions and now you're moving abroad. Here are our words of advice if you're thinking about choosing the expat route.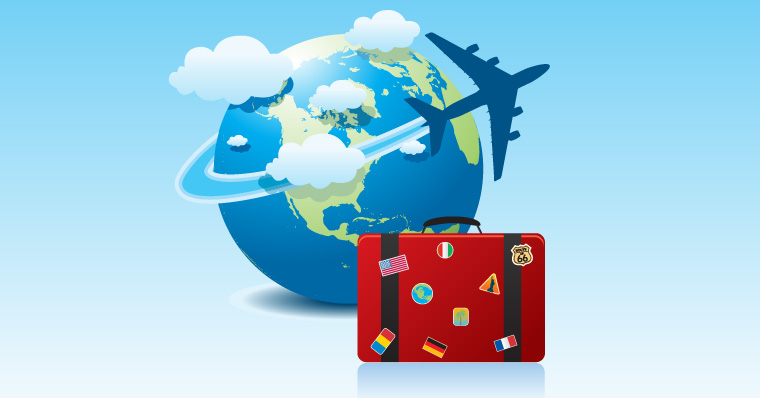 The key to expat success is preparation.
You can plan all you want but if you don't prepare, you'll never be ready. The advantage of preparation is that you can manage potential problems quickly and efficiently because you'll already have the solutions at hand.

Here are the main things to prepare before starting your new expat adventure:
Your pre-move necessities
Visa requirements
Check that your passport is up to date. If it's not, give yourself enough time to renew it. Depending on the reason for relocating abroad, the type of visa you need will differ. This could be a temporary residency, permanent residency, work, business or tourist visa. Speak to an immigration advisor if you're unsure which route is best for you.
Paperwork
Make sure you have all the necessary documents for your visa application. If you're moving for work, your employer might be taking care of your residency, but it helps to familiarise yourself with the rules and regulations of your new country. Move important documents online so you always have access to a copy in case of emergency.
Tell your bank you're leaving
Be sure to alert your bank that you're moving abroad. This helps you avoid the risk of being locked out of your accounts. When you arrive in a foreign country, you'll likely need to stock up on necessities, and bank account troubles add unneeded stress to your move.
Moving your finances
Research banking options in your future country of residence. Check which bank has the most ATMs and branches in your new town or city. And do they have an English-speaking helpline? Overseas personal banking may work differently to what you're used to, so learn as much as you can about opening a bank account to make your transition smooth. For advice on offshore financial planning, retirement, mortgages on UK properties and expat personal insurance speak with a wealth planning professional before you move.
Health check
When relocating overseas, you'll likely have to cancel your current medical aid. It's always a good idea to get your check-ups and tests done before you go. Be sure to have your vaccinations up to date too.
The expatriate job search
Assuming you didn't need one to get your visa, now is the time to look at the job market. No landlord will lease to you if you don't already have a job lined up. Before you start searching, speak with recruiters to find out if your qualifications and experience are ideal for your desired job. Preparing in advance gives you the chance to identify any skills that may be in demand. Use this information to your advantage to start a more targeted job search.
See also: Just landed in the UK? We'll help you conquer the UK job market
Feeling at home as an expat
Join in before you move
Read blogs and join local forums to connect with expat social networks before you arrive. The best way to meet new people is to get involved with local organisations, volunteer groups and schools.
Observe everything
A great way to learn what's socially acceptable in a foreign place is to observe how others behave. Take notice of how people dress, how their day is structured and how transport works. Understanding the culture will help you to avoid any social embarrassment or risk of being disrespectful.
Unlock your cell phone
If you're traveling long term or moving overseas it's always cheaper to buy a local SIM and credit for your phone rather than paying roaming charges. Having a local number also means you can be contacted when you start making new friends.
Plug adaptors
There are approximately 15 different plug shapes used throughout the world. Always research the plug compatibility between your current and future home, so you can charge and make use of your electronics as you arrive.
Stock up on your favourite products
Even if you're loving all the new experiences, sometimes there are things that just can't be replaced. Pack your favourite products, toiletries or non-perishable food items for when you're feeling a little homesick.
There are many things to prepare before moving abroad, but once you're there it won't be long until you're calling your new destination "home".
---
Moving to the UK? Take the stress out of the process and hit the ground running when you arrive. Download your free UK Relocation Pack here.
We are a professional services company that specialises in cross-border financial and immigration advice and solutions.
Our teams in the UK, South Africa and Australia can ensure that when you decide to move overseas, invest offshore or expand your business internationally, you'll do so with the backing of experienced local experts.