Before 2012, applying for a UK spouse visa was quite straight forward and refusals were uncommon. Then the UK government introduced the £18,600 minimum income threshold and the refusal rate for spouse visas soared. Up to 25% of applications are denied every year. Last year alone, UKVI refused 8,514 UK spouse visa applications out of 33,456. Here's our advice on how to ensure your application is successful the first time.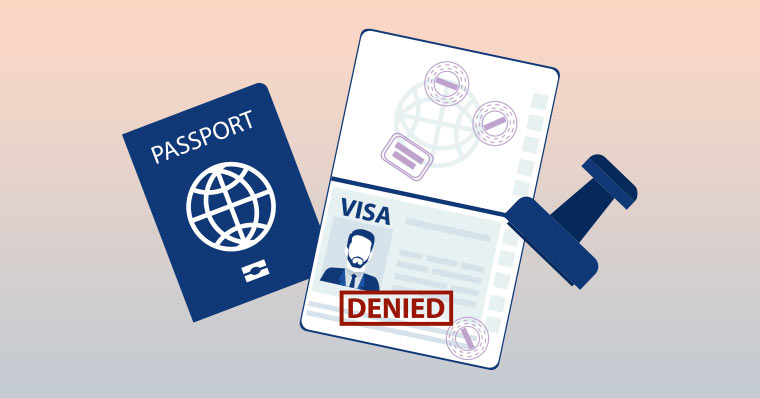 UK spouse visa applications are complex
It's not surprising that refusals have increased since the income policy came into effect. The rules and documentary requirements are complex, and while it may seem straight forward on the surface, the devil really is in the detail.
The Appendix FM 1.7 guidance in which the financial requirement is outlined is 79 pages long and receives updates and changes on a regular basis. Despite working in the industry for 14 years, I still have to check the most recent published rules in great detail to see if anything has changed. If you have never read the guidance, filled out an application form or collated a set of documents for a UK spouse visa, then you may get something wrong. This could have serious consequences and result in your visa being refused.
The graph below illustrates the number of partner visas that have been granted and refused from 2006 to 2018.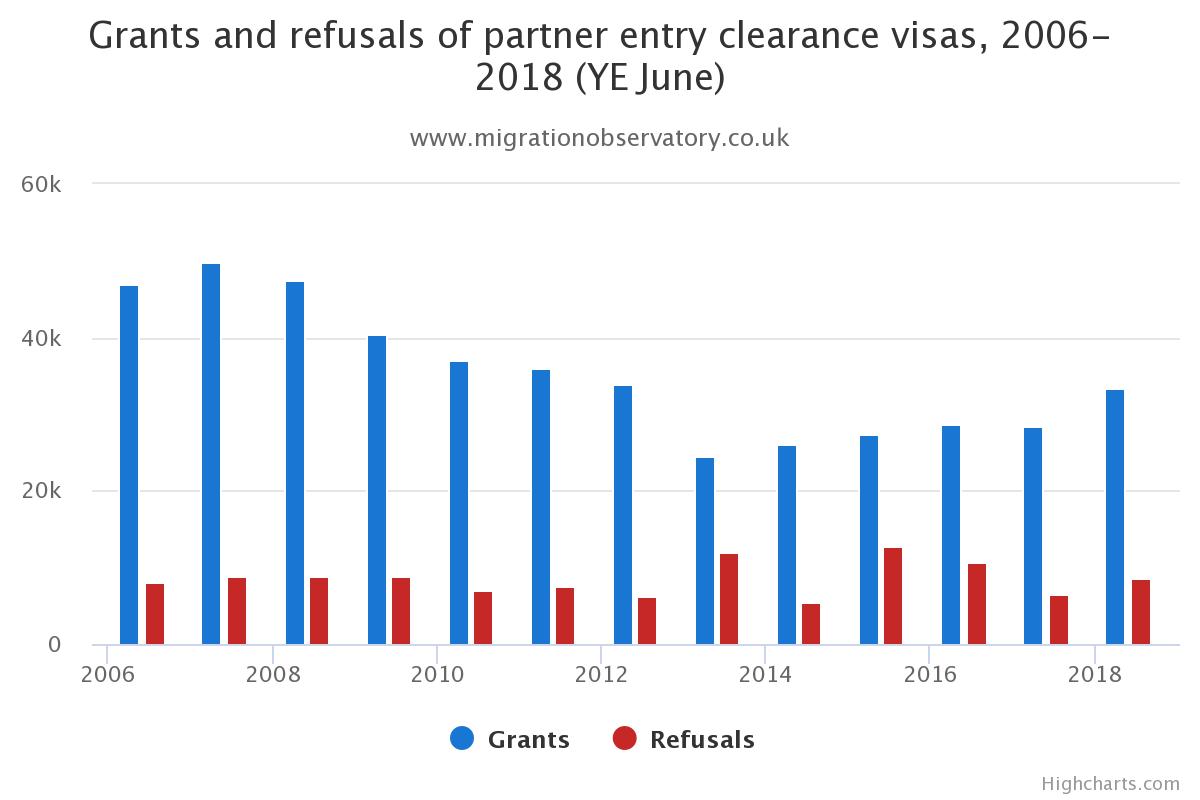 What should you do if your application is refused?
You have the option to appeal the decision to the tribunal. However, the wait time on a tribunal hearing is 12 months. So, this is not practical if you are trying to join your partner in the UK as soon as possible.
If the refusal was found to be valid, then the tribunal will affirm the decision of the entry clearance manager and you will have wasted 12 months. You cannot submit new information to a tribunal hearing, it will only be based on the facts of the application at the time it was received.
It's better to reapply
You will need to pay the application fee again when you reapply, which is currently £1,523. The Immigration Health Surcharge will be refunded to you, but no other fees will be refunded by UK Visas and Immigration (UKVI).
If the 8,514 applicants who were refused in 2018 were to reapply, the UK government would stand to receive an additional £12,966,822 in revenue. Perhaps that's why they make it so complicated.
Get your visa application right the first time
The wait times on a UK spouse visa application are on average 12 weeks but they can be as much as 24 weeks. With the costs so high, the waiting times so long and the outcome so important, it makes sense to engage the services of a professional to manage the process and ensure success.
If you're unsure of what information is required, or are feeling nervous about filling out your form, it's best to speak to an immigration consultant. They will check that you've included all the necessary information and documents and be on hand to guide you on your next steps.
---
Applying for a UK spouse visa? We can conduct an initial free assessment to determine your eligibility and advise on the most suitable route to demonstrate that you meet the relationship and financial criteria. Get in touch with one of our registered immigration advisors on +61 (0) 38651 4500 or send us an email at ausoffice@sableinternational.com.
We are a professional services company that specialises in cross-border financial and immigration advice and solutions.

Our teams in the UK, South Africa and Australia can ensure that when you decide to move overseas, invest offshore or expand your business internationally, you'll do so with the backing of experienced local experts.

;