We take a closer look at the UK visas available for South Africans who are looking to relocate abroad.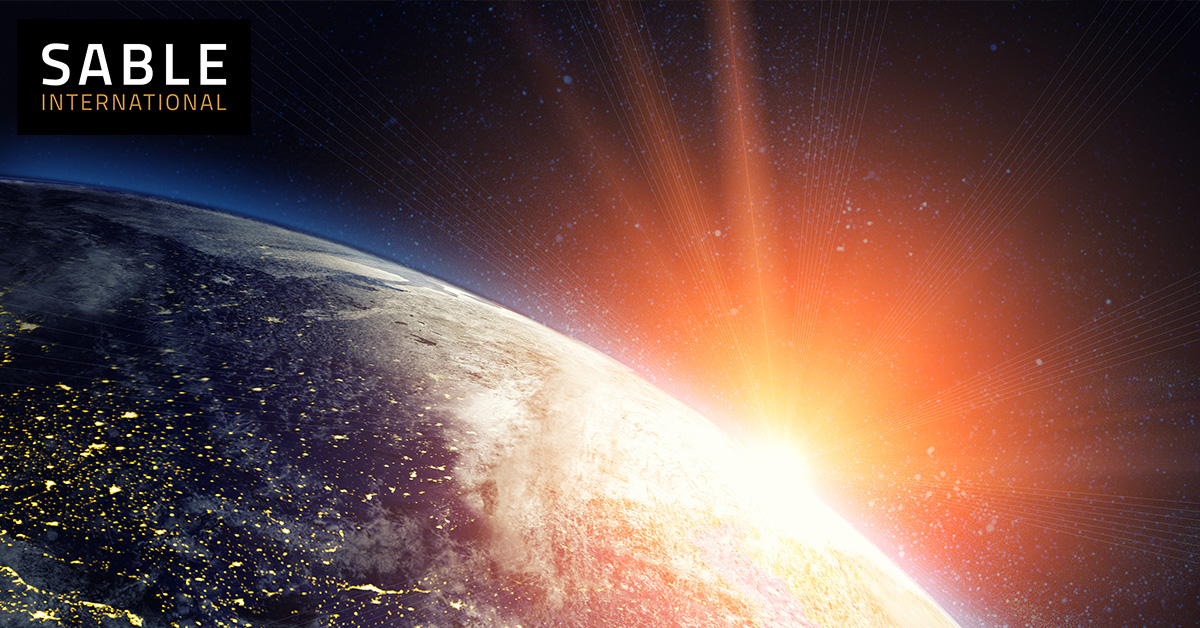 This article was originally published on My Broadband.
Whether you're seeking a better quality of life, a more secure future for your children, or the luxury of having electricity for a full 24 hours a day, many South Africans are currently looking at emigration.
This can be an emotional choice, and one of the reasons the UK remains a top destination is because of the similar language and culture, and the fact that many South Africans already have familial ties to the country.
UK Ancestry visa
If you can prove that you have a grandparent who was born in the UK, this visa allows you to live, work, and study there for up to five years. After five years of continuous residence, you may be eligible to apply for indefinite leave to remain (ILR), which is UK permanent residency. This allows you to live and work in the country without any time restrictions. Once you have held ILR for at least 12 months, you may be eligible to apply for British citizenship.
Requirements for a UK Ancestry visa
To qualify for the UK Ancestry visa, you must:
Be a Commonwealth citizen and be able to prove that one of your grandparents was born in the UK, Channel Islands, Isle of Man, or in what is now the Republic of Ireland before 31 March 1922.
Show you intend to work while in the UK. This can be volunteer work as well.
Be 17 years or older (Note: there is no upper age limit as long as you can show you intend to work in the UK).
Have sufficient funds to support yourself without relying on public funds.
Provide the necessary documents to prove your ancestry and eligibility.
Spouse visa
Many people move to the UK to reunite with their loved ones, such as their husbands, wives, parents or children. The spouse visa, which falls under the Family Member visa category, allows you to do just that. Under this category, you can apply as a spouse, unmarried partner, fiancé, proposed civil partner, child, or a dependant parent. Each of these applications have different requirements, but we will focus on the ones for spouses and partners.
If you are married to a UK citizen, or someone who has settled status, you can apply for a spouse visa. You can also apply if you are unmarried as long as you can show you've been living with the UK citizen or settled person and be in a genuine relationship for at least two years. The UK recognises same-sex couples and there is no upper age limit on this visa.
The spouse visa is initially granted for 33 months, with the possibility of extending it for another two and a half years. As with the UK Ancestry visa, after you have spent five continuous years in the UK on this visa, you will be able to apply for ILR and eventually British citizenship if you meet all the other requirements.
Requirements for UK Spouse visa
To qualify for the UK spouse or partner visa, you must:
Be in a genuine and subsisting relationship with a UK citizen or someone with settled status in the UK. You will be required to show proof of this.
Meet the financial requirement, which includes earning a minimum annual income of £18,600 or having sufficient savings (this amount increases if you have children to support in the UK). You must provide evidence of this through payslips, bank statements or tax documents.
Provide proof of suitable accommodation in the UK.
Meet the English language requirement by passing an approved English language test or having an equivalent qualification.
Skilled Worker visa
To apply for the Skilled Worker visa (formerly known as the Tier 2 General visa), you first need a job offer from a qualified UK employer. You will also need to meet the required skill level and salary threshold. This visa category allows skilled workers to live and work in the UK for up to five years, with the possibility of extending the visa and eventually applying for citizenship.
Requirements for a Skilled Worker visa
The Skilled Worker visa operates on a points-based system, where you need to score a minimum of 70 points to be eligible for the visa. Points are awarded based on the following:
Have a job offer from a UK employer who holds a valid sponsor licence – 20 points
Meet the required skill level for the job – 20 points
Meet the English language requirement – 10 points.
Have a job offer on the Shortage Occupation List – 20 points
Meet the minimum salary requirement for the specific job – 0-20 points
PhD in a subject relevant to the job – 10 points
PhD in a STEM subject relevant to the job – 20 points
The job offer, skill level and English language requirements are mandatory, while the others are "tradable."
Student visa
Studying in the UK opens doors for students from all over the world. The UK boasts many world-class institutes and having graduated from a UK university places a veritable feather in your cap. UK employers are far more likely to hire someone who has been educated in the UK.
The UK Student visa does not lead directly to settlement. Instead, it allows you to live and study in the UK for the duration of your course of study at an educational institution that is licensed to accept international students.
Studying abroad can pave the way for immigration, in the long term, through the Graduate route.
Requirements for a Student visa
To qualify for a Student visa, you must:
Have an unconditional offer from a recognised educational institution in the UK.
Demonstrate that you can financially support yourself during your studies. The exact amount required varies depending on the duration and location of your course. You can demonstrate your financial ability through bank statements, scholarships, or sponsorship letters.
Provide evidence of English language proficiency. The level of proficiency required depends on the course you are applying for and the educational institution's requirements.
Meet the specific requirements of the chosen educational institution.
Graduate visa
The Graduate visa allows you to remain in the UK while you look for work for two years after you've completed your studies. If you have studied for a PhD or any other doctoral degree, then your visa will be granted for three years. If you secure a job that requires a Skilled Worker visa during this time, you can switch to that visa route and begin your journey to naturalising as a British citizen accordingly.
---
Our immigration advisors can assist you at every step of the process. We offer a "no visa, no fee" guarantee, so if you don't get your UK visa, we won't charge you a cent. Get in touch with us on immigration@sableinternational.com or call on +27 (0) 21 657 2153 or +44 (0) 20 7759 4500.
We are a professional services company that specialises in cross-border financial and immigration advice and solutions.
Our teams in the UK, South Africa and Australia can ensure that when you decide to move overseas, invest offshore or expand your business internationally, you'll do so with the backing of experienced local experts.