UK Visas and Immigration recently announced updates to the UK immigration rules, which will come into effect on 6 April 2015. We take a detailed look at the UK visa changes and how they may affect you.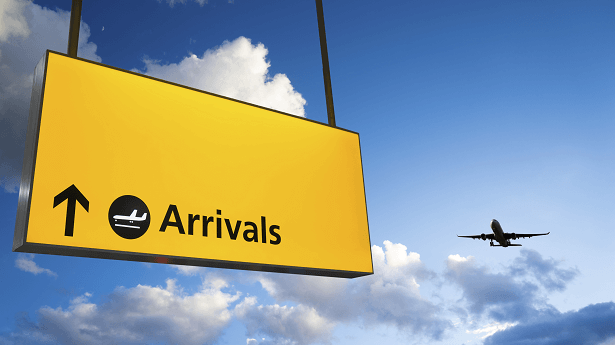 New NHS surcharge
A new National Health Service (NHS) surcharge is being introduced and will apply to almost every new entrant with a visa valid for six months or more.

The surcharge will also apply to people who need to extend their current visas and is applicable whether you are applying from within the UK or your home country.

The fee will not, however, apply to people holding Tier 2 (Intra-company Transfer) visas or their families.

The surcharge will cost applicants £200 for every year that the visa covers and will need to be paid in full when applying. Tier 4 (General) student visa holders will only have to pay £150.
The surcharge will come into effect on 6 April 2015 and will apply to applications where
payment is made on or after this date.

Please note that Australian and New Zealand nationals do not have to pay the surcharge, as evidenced by the following statement taken directly from the Home Office's official "immigration health surcharge" document:
"The UK has reciprocal healthcare agreements with Australia and New Zealand, whereby visitors and temporary migrants from those countries are entitled to some treatment free of charge on the NHS. In turn, this is reciprocated when our citizens visit there."
However, as the Home Office emphasises:
"...You must still go through the process on the surcharge web site where you will be informed your payment is nil. You will receive your unique surcharge reference number which you will need for your immigration application to confirm your exemption."
UK immigration changes
Applicants who are applying outside of the UK for a visa (staying six months or more) will now be required to give their biometrics upon application.
The biometric residence permit (BRP) requirement will be implemented in a phased country-by-country approach ending on 31 July 2015.
Tier 1 visa changes
Tier 1 (Investor) visa applicants will be required to open a Financial Conduct Authority-regulated bank account before making their application.
All Tier 1 (Entrepreneur) extension and Indefinite Leave to Remain applicants will be required to take a new genuine entrepreneur test.
Tier 1 (Investor) visa holders will be able to reinvest any proceeds from their investment portfolio instead of only reinvesting the original purchase price of their investment - as long as they do it within six months of the sale of those investments or before the next reporting period, whichever occurs first.
Tier 2 visa changes
The Tier 2 (General) immigration cap will stay at 20,700, but the restricted certificate of sponsorship will be cut to 1,650 per month as of 30 April.

The minimum salary rates in the Codes of Practice will be increasing from 6 April 2015.

The 12-month cooling-off period for Tier 2 visas will be removed for visas issued for three months or less.

All Tier 2 visa applications made from within the UK must go through UKVI's online portal as of 6 April.

The minimum salary threshold for Tier 2 (General) visas is increasing to £20,800.

The minimum salary threshold for non-Jobcentre Plus advertised employment is increasing to £72,500.

The minimum salary for high earners is increasing to £155,300.
Visitor visa changes
The 15 visitor visa categories will be condensed to just four: business/tourism visitors, performers waiting to undertake paid performances, people visiting the UK to get married, and transit visas.
Applications for visitor visas that exceed a six-month stay will have to submit their applications from outside of the UK before they travel.
Please note: UK visa application fees will increase from 6 April 2015.
---
We are a professional services company that specialises in cross-border financial and immigration advice and solutions.

Our teams in the UK, South Africa and Australia can ensure that when you decide to move overseas, invest offshore or expand your business internationally, you'll do so with the backing of experienced local experts.

;