The UK is scheduled to leave the European Union on 31 October 2019. These are the immigration arrangements that will apply to EU citizens and their families who are moving to the UK after Brexit if the UK leaves without a deal.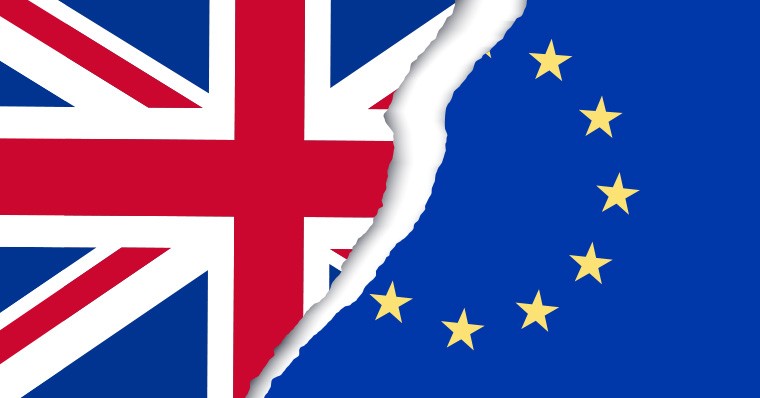 This blog was originally published on 12 August 2019 and has been updated to reflect new developments.
Last month, the UK government announced that EU free movement rules would end immediately if there was a no-deal Brexit on 31 October. However, the plan has since changed to a temporary leave to remain scheme (Euro TLR), set to replace free movement and allow EU nationals to remain in the UK for three years after 31 December 2020. Here's more on the current arrangements should the UK leave without a deal.
European temporary leave to remain (Euro TLR)
The Home Office will open a new immigration status to EU, EEA and Swiss citizens as well as their family members who move to the UK for the first time. This will allow applicants to remain in the UK for 36 months. This new status will be known as European temporary leave to remain (Euro TLR).
Euro TLR aims to ensure that EU citizens who move to the UK after Brexit have a secure and legal status in the UK before the new immigration system is introduced from January 2021.
If you qualify for settlement (indefinite leave to remain) after three years in the UK under the future immigration system, then the time you spent with Euro TLR status can count towards your qualifying period.
EU citizens who were living in the UK before Brexit
There is going to be a transitional period after Brexit until 31 December 2020 where EU citizens will be able to continue living in the UK as they are currently.
EU citizens will have to be living in the UK before a no-deal Brexit to apply to the EU Settlement Scheme. Resident EU citizens will have until 31 December 2020 to apply to the scheme. Until then, you can continue to live, work and rent property by showing your passport or national identity card. Your rights to claim benefits and access to services in the UK remain unchanged.
EU citizens moving to the UK for the first time after Brexit
If you're an EU citizen moving to the UK after it leaves the EU, you'll need to apply for Euro TLR to stay in the country after 31 December 2020.
EU citizens crossing the border after Brexit
For now, crossing the border will remain the same as it currently is. As an EU citizen you will be able to enter using your passport or national identity card and you will be able to use eGates if you're travelling on a biometric passport. The use of an EEA national identity card to get into the UK is going to be phased out during 2020.
Free movement as it currently stands under EU law will end on Brexit day. Parliament has stated that much of the free movement framework will remain in place until Parliament passes legislation to repeal it. Until then the government plans to increase security to better protect the UK public. Some changes that are planned include:
Introducing a blue UK passport as a symbol of new sovereign identity
Applying tougher UK criminality thresholds at the border
Removing the rights for post-Brexit arrivals to acquire permanent residence under retained EU law
Removing the rights for UK nationals who move to the EU after Brexit to return with their family members without meeting UK family immigration rules
To stay on top of these immigration arrangements, which are frequently changing due to the uncertainty of Brexit, visit the UK government website.
---
Our immigration and British citizenship advisors can assist with any questions you have about applying for the new Euro TLR settlement scheme. Get in touch with us on citizenship@sableinternational.com or +44 (0) 20 7759 7581.
We are a professional services company that specialises in cross-border financial and immigration advice and solutions.
Our teams in the UK, South Africa and Australia can ensure that when you decide to move overseas, invest offshore or expand your business internationally, you'll do so with the backing of experienced local experts.