Independent schools need to pass an inspection from both UK Visas and Immigration as well as the Independent Schools Inspectorate in order to maintain their student sponsor licence. We take a look at the consequences of failing either inspection and how we can help you pass both.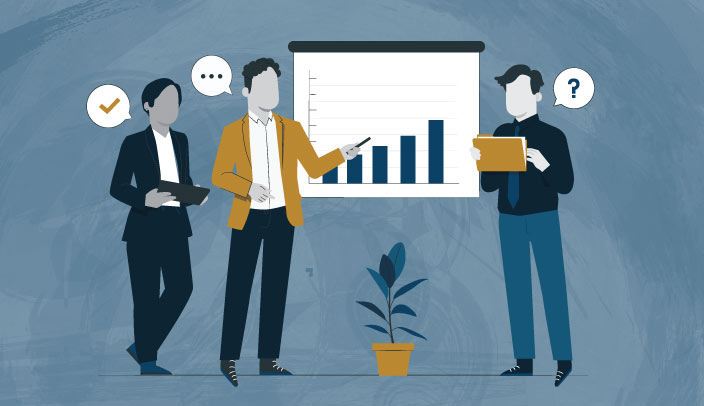 As a school who recruits international staff and students, there are two inspections you will need to pass. Before applying to UKVI for a Student sponsor licence, you must have passed a Student Educational Oversight inspection.
Aside from the pre-licence inspection, the UKVI will also conduct an online Basic Compliance Assessment every 12 months for the four years that you hold your student sponsor licence.
You will be inspected on the following areas during a pre-licence UKVI inspection:
Migrant tracking and monitoring
Record keeping and recruitment practices
Monitoring immigration status and preventing illegal working
Maintaining migrant contact details
General sponsor duties
Read more: How to conduct a comprehensive immigration compliance audit for your UK business
What happens at an ISI inspection?
The ISI reports to the Department of Education on how independent schools meet the Independent School Standards. Their reports make a clear statement about the school's compliance with regulations and, if applicable, the necessary action it must take to meet requirements.
A full educational oversight inspection normally takes place over three to four days. These inspections focus primarily on the quality of student outcomes, teaching and learning, and whether the published Standards are being met. Inspections include observation of classes, scrutiny of students' work, interviews with students and staff, and scrutiny of school documentation.
Once you've passed an educational oversight inspection, you could be subject to monitoring visits every year or a full inspection every three years. Monitoring visits are short inspections that last one or two days. They are designed to report on whether schools are making progress against recommendations from the previous inspection and to ensure that standards are being maintained.
What happens if you fail an Independent Schools Inspectorate visit?
If you already have your student sponsor licence and fail an educational oversight inspection, you have 20 working days to report this to the UKVI. Once you have reported this, UKVI may apply restrictions to your sponsor licence such as limiting the number of Confirmations of Acceptance for Studies (CAS) you can issue.
The freeze on your ability to issue CAS could continue until you are re-inspected by your educational oversight body. You need to inform UKVI as soon as possible after you have been reinspected.
If the required actions have been taken and no other issues with your compliance are identified by the educational oversight body, then the UKVI will lift the restriction on your licence. They will write to the Authorising Officer, and you will see this on the SMS.
The UKVI compliance visit
When you initially apply to UKVI for a Student sponsor licence, you are first given Probationary Sponsor status. This is upgraded to full Student Sponsor status when you pass your first annual Basic Compliance Assessment (BCA).
A sponsor must apply for a BCA every 12 months. Applications can be made up to one month before they are due but must be made by the date they are due, or your licence will be revoked.
The core requirements are that the sponsor must have:
a visa refusal rate of less than 10%
an enrolment rate of at least 90%
a course completion rate of at least 85%
See also: The UK Student sponsor licence and how to obtain one
Failing the Basic Compliance Assessment
A sponsor will fail the BCA where:
they have used 50 or more CAS and do not meet one or more of the core requirements or,
UKVI is not satisfied that they should pass the Basic Compliance Assessment following a discretionary assessment or,
they do not send UKVI any evidence requested within the given time limit and/or send incomplete information.
What happens if you fail a UKVI inspection?
After the UKVI has processed the information gathered at your inspection and you have failed this inspection, there will be a further investigation.
Compliance action may also be taken if the Home Office has a reasonable suspicion that a breach has occurred. This happens when UKVI suspects that a sponsor poses, or may pose, a risk to immigration control.
There are two types of breaches, an isolated/minor breach, and a serious breach of sponsor duties. If it has been found that you have made a serious breach, you may not be permitted to issue any CAS documents. If a breach is suspected, then an investigation will follow.
What happens during a UKVI investigation?
If an isolated/minor breach is suspected, UKVI could follow Track 1:
While you are being investigated, you will still be able to issue CAS to students. If no breach is found, then no further action will be taken against you, although you will be monitored in the usual manner.
If a serious breach is suspected, then UKVI could follow Track 2:
During the investigation, you could be removed from the sponsor register and other limitations, such as not being able to issue any CAS, might be applied.

If no breach is found, then no further action against you will be taken and you will be monitored.
If there is evidence that a breach just short of being serious has taken place, then you will have 20 days to respond. UKVI will consider your response and sanction a charged action plan with a specified review date. Limitations can include not being able to issue any CAS until the review date. Failure to meet the requirements of the action plan will lead to revocation action.
If there is evidence of a serious breach, UKVI will begin revocation action and you will have 20 days to respond. While UKVI will consider your response, this will often result in your licence being revoked and being banned from applying for a Student sponsor licence for two years.
What happens if your student sponsor licence is revoked?
In the case of your sponsor licence being revoked, the UKVI could write to each student, curtailing their leave to 60 calendar days from the date of letter. The maximum period you can continue to teach students after your licence is revoked is six months or the end of the student's current academic year, whichever is the longest.
If your student sponsor licence is revoked, and it's a joint licence covering other categories, such as the Skilled Worker visa, then the revocation will apply to those as well.
If the school is owned by a parent company, that company will also be banned from the Register of Student Sponsors. This ban may also apply to a sponsor's Key Personnel and, depending on the severity of the non-compliance, others depending on their role in the matter. The presumption is that this ban will last for two years unless there are exceptional circumstances.
We can help your school prepare for a UKVI compliance visit
Take the stress out of your UKVI inspection by ensuring that you're ready and compliant. We can help prepare your school for the inspection and will even arrive at the school the day before to finalise inspection preparations and be present during the inspection.
We can also help you with strategic planning or if you have recently failed an educational oversight inspection. We will liaise with UKVI on behalf of your school on all compliance matters, as well as overseeing all sponsored students records that are required by UKVI.
Sometimes an educational oversight re-inspection can take you past your key dates when recruiting new students for your September intake, which could be catastrophic for your student's well-being and your business income, as you potentially will have zero CAS to issue.
---
If you have recently failed an Educational Oversight Inspection, a UKVI Inspection or need assistance with strategic planning get in touch with our knowledgeable consultants at se@sableinternational.com or +44 (0) 20 7759 5316.
We are a professional services company that specialises in cross-border financial and immigration advice and solutions.
Our teams in the UK, South Africa and Australia can ensure that when you decide to move overseas, invest offshore or expand your business internationally, you'll do so with the backing of experienced local experts.