Most people who immigrate to the UK gravitate to London. But a little further north is a city that you've heard of, but might not know too much about: Manchester. The city is attracting thousands of young professionals every year and we take a look at why.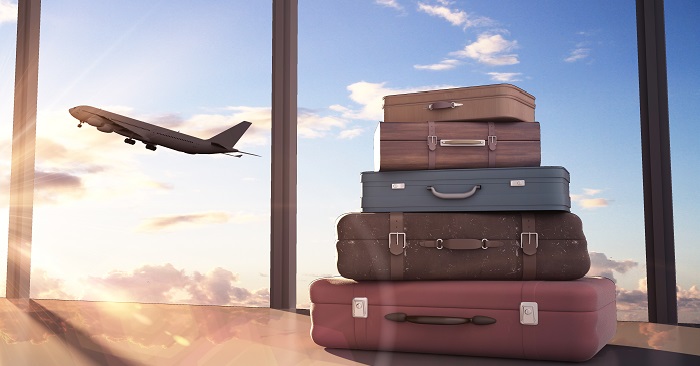 The job industry is booming
Several large corporations have moved into Manchester's business and commercial districts, taking advantage of a growing working population. Big players like Royal Bank of Scotland, ITV, Google and the BBC have set up major operations there and they're just the tip of the iceberg.
Financial service providers
There are currently over 250,000 people working for international banks, brokerages and many other financial consultancies in Manchester. Most of these are in the financial centre of the city, Spinningfields – known as "the Canary Wharf of the North".
With frequent and direct trains to London, as well as direct flights to New York, Singapore, Frankfurt and over 200 other global destinations, Manchester is an international business hub. So, whether you're just finding your feet in the world of finance, or have been in the game for some time now, Manchester has a lot to offer.
Technology
It's no surprise that the city where the world's first computer was built has a strong focus on technology. In 2014 Google set up its northern offices in the city centre and hundreds of other smaller tech firms have been operating out of the city for years now.
Manchester also has opportunities in other knowledge-based industries such as biotechnology, software development, electronics, environmental technologies, chemicals and textiles.
Engineering
Manchester was the world's first industrialised city and was the location of some of the first factories and industrial estates ever built. The city is still a hotspot for advanced manufacturing with companies like Hitachi, Siemens, Thales, Kellogg's, Proctor & Gamble and Unilever all providing opportunities for highly skilled engineers and technicians.
Media
In Trafford, media giants ITV and the BBC have set up head offices in MediaCityUK. The media complex is the largest purpose-built media location in Europe and over 50 digital and creative companies have offices there. The complex has ensured that Manchester is a top location for people looking for jobs in media in the UK.
If you're interested in working in film/TV production and have experience with 3D animation, you should consider applying for a Tier 2 visa, your skills are currently in short supply in the UK.
Manchester recognises the growing importance of digital media and has committed to becoming a "super connected" city. It has already future-proofed its infrastructure for the next generation of broadband and is the only city in the UK, besides London, to have an international internet exchange.
Cost of living
You may have heard how expensive London can get: the high rent, the astonishing cost of a pint and the ludicrous taxi fares. In Manchester expect the cost of living to be about 60% of what it is in London.
Expect to pay between 50 – 60% less rent for an apartment in Manchester, and, if you want to buy, property prices per square metre are 80% less than in the capital.
Day-to-day living is cheaper across the board, public transport in particular with Manchester's monthly rail pass costing £63.50 vs. London's £130.00.
Quality of life
When you're living in Manchester, not only will your commute be cheaper, but it will also be less crowded, shorter and far easier to deal with on a daily basis than what Londoners have to put up with.
After work the city comes alive, particularly on Thursday nights when Spinningfields' bars hum with pre-weekend drinks.
In your free time you can explore the late Victorian architecture of the Northern Quarter. Vintage shops, live-music bars, local markets, world-class museums and creative spaces that you'll find dotted around the city.
If you're looking for something more bucolic you're in luck, Manchester will give you access to a host of outdoor activities. The UK's first national park, the Peak District, is also on your doorstep as well as the incredibly scenic Lake District.
Manchester is a city on the up and is a great alternative to London. If you're looking to get your life started in the UK it could be the place for you.
Contact the our visas team for advice on how you can get to the UK.
We are a professional services company that specialises in cross-border financial and immigration advice and solutions.
Our teams in the UK, South Africa and Australia can ensure that when you decide to move overseas, invest offshore or expand your business internationally, you'll do so with the backing of experienced local experts.