The Ancestry visa is one of the best visas for non-UK citizens that want to live and work in the UK. The great thing about this visa category is that most of the qualifying criteria are easier to satisfy compared to the other points-based visas. All you need is a grandparent who was born in the UK, it's as simple as that. This means you can claim an Ancestry visa – no matter your age.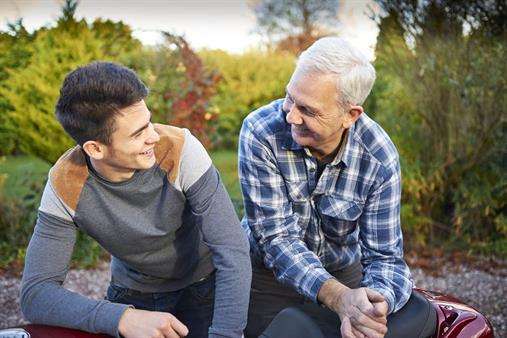 How to prove you have a UK-born grandparent
To prove that you have at least one grandparent who was born in the UK, you will need to provide your full birth certificate as well as the unabridged birth certificates of your parent and grandparent upon whom your ancestry claim is based.
While UKVI requires that applicants are over the age of 17, there is no upper age limit for this visa.
This means that all adults with a UK-born grandparent, who intend to, and are able, to work in the country for the duration of their stay may apply.
Do you need to work in the UK to be eligible?
Although it may seem like a barrier to entry for applicants who are past the age of retirement, the "ability to work" requirement should be no cause for concern. You can fulfil this criterion by working part-time, starting your own business or even by volunteering for a charitable organisation.
Proving you are self-sufficient
You will need to prove that you can survive in the UK without accessing public funds. A bank statement in your name, reflecting a balance of £1,600 will serve as sufficient evidence of this.
How to bring your family with you
If you have a family, you can bring your spouse and children with you. If they are from outside of the European Economic Area, you will have to prove that you have enough money to support both them and yourself without accessing public funds.
The five-year path to indefinite leave to remain
If you have stayed in the UK for five years and can prove that you have worked or sought employment during this time, you will be eligible to apply for indefinite leave to remain and settle permanently in the UK.
After living in the UK for a year as a settled person you will be able (as long as other criteria are met) to apply for full British citizenship.
---
If you need help applying for an Ancestry visa or locating any of your supporting documentation, contact our immigration consultants on ++44(0) 20 7759 7527 or send us an email at immigration@sableinternational.com and we'll get back to you.
We are a professional services company that specialises in cross-border financial and immigration advice and solutions.

Our teams in the UK, South Africa and Australia can ensure that when you decide to move overseas, invest offshore or expand your business internationally, you'll do so with the backing of experienced local experts.

;