As a country with spectacular natural beauty, a great climate and an impressive education system, Australia is a top choice for many seeking citizenship. Below is a list of frequently asked questions about obtaining Australian citizenship.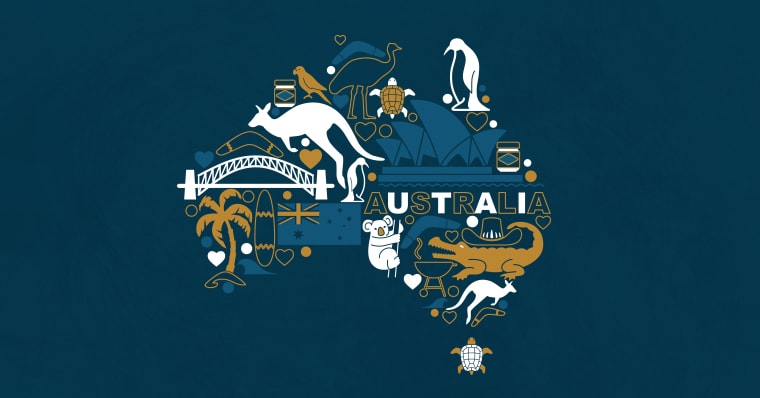 What are the eligibility requirements for Australian citizenship by conferral?
The specific requirements vary depending on your particular application as there are numerous ways to obtain Australian citizenship by conferral. To qualify you must:
Satisfy the residence requirement – Be a permanent resident of Australia and have lived in Australia on a valid Australian visa for at least four years, at the time of application (including at least one year as a permanent resident)*
Pass the Australian citizenship test (unless you are over the age of 60)
Maintain a close and continuing association with Australia
Be of good character (you must not have a substantial criminal record or be a security risk to Australia)
Demonstrate a basic knowledge of the English language
*People born to a former Australian citizen, people born in Papua New Guinea before independence in 1975, and people born in Australia who are stateless are exempt from this requirement and do not need to be in Australia on a permanent visa to be granted Australian citizenship by conferral.
Once you have been granted citizenship, you must attend a citizenship ceremony where you will take the Australian Citizenship Pledge to officially become an Australian citizen. You will then have the same rights and privileges as other Australian citizens.
How long does it take to get Australian citizenship after permanent residency?
The processing time for Australian citizenship can vary, depending on a number of factors such as the:
Type of citizenship application
Volume of applications received by the Department of Home Affairs
Accuracy of the application
Quality of supporting documentation provided
On average, it can take about 12 to 18 months from the time of application to the approval of citizenship, but it can take longer. To ensure the quickest possible processing time, it's best to make certain that your application and supporting documents are complete and accurate. Incomplete or incorrect applications can significantly delay the process.
Contact an Australian citizenship expert today for tailored advice
Get in touch
Can I get Australian citizenship if my child is Australian?
Unfortunately, you cannot obtain citizenship directly through your child. However, Australia offers a permanent and temporary parent visa.
Unlike permanent parent visas, the temporary parent visa, subclass 870 does not require you to satisfy the Balance of Family Test, meaning a visa applicant does not need to have more than half of their children living in Australia.
The five-year Sponsored Parent (subclass 870) visa allows the parents of an eligible Australian sponsor to remain in Australia as temporary residents for up to five years. This visa does not allow you to settle permanently in Australia, nor entitle you to work in Australia.
The permanent resident parent visas, subclass 143 and 864 both require that the visa applicants meet the balance of family test. If you live in Australia for four years and hold one of these visas for the most recent 12 months then you might be able to apply for Australian Citizenship by conferral.
Becoming an Australian citizen by descent
If at the time of your birth one of your parents is an Australian citizen, you are eligible to claim Australian citizenship regardless of your country of birth. This is referred to as Australian citizenship by descent. To obtain citizenship through this route you must:
Have been born outside Australia
Ensure that your parent was also an Australian citizen at the time of your birth
Be of good character if you are 18 years old or over when you apply
A person becomes a citizen on the date the Department of Home Affairs registers them as such and an Australian citizenship certificate is issued at that time.
How to get Australian citizenship by investment?
Australia does not have a formal programme for citizenship by investment whereby you can buy your citizenship from the outset. They do however offer have business and investment visa programmes which are temporary visas that lead to permanent residency, which in turn leads to citizenship.
The minimum requirements for the Business Innovation visa state that you must:
Be under the age of 55 years (a state or territory can waive this requirement if your proposed business will be of exceptional economic benefit to the nominating state or territory)
Score at least 65 points on the immigration points test
Have a minimum AUD 750,000 turnover achieved by your established business or businesses two out of the four fiscal years immediately prior to applying.
Have a total net business and personal assets of AUD 1.25 million that can be used to establish a business in Australia (either by yourself, or your business partner, or you and your partner combined)
Can I get Australian citizenship through adoption?
A person who was born outside of Australia but adopted by an Australian citizen may qualify for Australian citizenship by adoption.
Should you wish to apply for citizenship through this route, you must:
Have at least one of your adoptive parents be an Australian citizen at the time of your adoption
Have been adopted by an Australian citizen before you turned 18 years old
Make sure that if your adoptive parent became an Australian citizen by descent or adoption, they have spent a minimum total of two years in the country
Be able to demonstrate your identity through a valid passport or other documents
Provide a valid adoption compliance certificate
Be committed to living in Australia or maintaining a close and continuing association with Australia
Be of good character and not have any prior criminal convictions
Have a basic knowledge of the English language, which is assessed through a citizenship test
---
There are many routes to Australian citizenship. Want to know more? Our immigration and citizenship experts can answer any questions you may have about applying for Australian citizenship. Get in touch via email at migration@sableinternational.com or call +27 (0) 21 657 1526 to explore your options.
---
We are a professional services company that specialises in cross-border financial and immigration advice and solutions.

Our teams in the UK, South Africa and Australia can ensure that when you decide to move overseas, invest offshore or expand your business internationally, you'll do so with the backing of experienced local experts.

;