The biggest concern for most parents who are relocating to the UK with their family is where their children will attend school. While the UK school system may seem a little overwhelming and confusing at first, you'll be pleased to know that not only is there a wide selection of excellent state-funded schools, it's free for non-British citizens, too. We look at how the schools are structured, what they have to offer and how to go about choosing the right school for your child.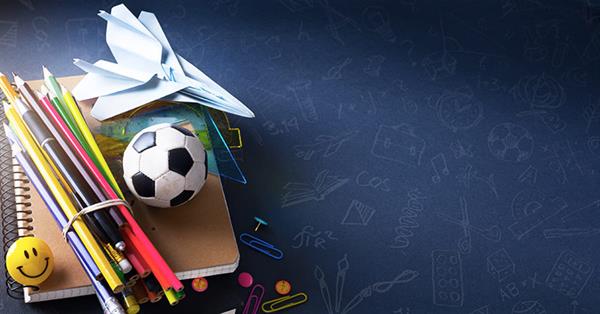 The good news: Your child has the right to attend school in the UK
Children who are non-British citizens have the right to attend state-funded schools. However, it's important to know that not every visa will allow your child to attend a state-funded school. If your child has the following immigration status he/she will not be allowed to attend a state-funded school:
Children from non-EEA countries who are short-term visitors to the UK (for example they are either tourists or visiting relatives)
Children from non-EEA countries who have entered the country on a Tier 4 visa are only allowed to attend a registered independent fee-paying school
If a school has doubts about the status of a child's visa, they cannot deny a place or remove a child from a state-funded school. Parents will need to be advised before any action can be taken and strict processes must be followed to ensure the child's rights to an education are not impugned.
Understanding UK state schools
For a family that's relocating to the UK, a state-funded education is a great choice. State-funded schools are funded by taxes, so you won't have to pay any school fees, and your child will benefit from making friends with locals, which gives them the opportunity to really experience British culture.
In the UK, the school year starts in September and ends in July. Children are required to start primary school in the year that they turn five years old and secondary school at the age of 11. Children have the option of leaving school at the age of 16, however, they must stay in some form of education or training until they are 18 years old.
There are many types of state-funded schools that overseas children are allowed to attend. These include academies, free schools, grammar schools and boarding schools. Free schools and academies are run independently from local council and are not required to follow the national curriculum. Grammar schools have a catchment area and accept children based on their performance in the 11-plus exam. For a comprehensive breakdown of the various types of schools follow this link.
Create a shortlist of schools before you choose a place to live
Where you choose to live could determine where your child attends school. Some schools will base admissions on a catchment area, as in the case of grammar schools. This means that your child may not be able to attend your school of choice if they don't live in the surrounding area of the school's location.
Think about where you'd like to live and then explore the schools in the area. Get in touch with the schools and ask about their admission policy to make sure you're able to send your child where you'd like them to go.
Choosing the best school for your child
To get a good feel for a variety of schools, make the most of their open days. It will allow you to get a sense of the school and whether your child will be happy there. The gut feeling of a parent can go a long way and you don't want to rely solely on second-hand information when deciding on something as important as this.
If you're concerned about the quality of teaching and facilities at a school, take a look at the OFTSED (Office of Standards in Education) report. It details how students at the school are doing academically. OFSTED is a government body that makes sure that schools are safe and regulated as required by the government.
Schools must make the following information available on their website:
Details of the curriculum
Admission criteria
Behaviour policy
Links to OFSTED reports
Links to performance data
How to apply to a school
Applications usually open at the start of the autumn term the year before your child is due to attend the school. However, these dates differ in each local council area, so it's best that you consult with your local council. You can apply online or by using you council's application form.
---
Our 1st Contact team can get you and your family ready for your new lives in the UK. Give us a call on +44 (0) 20 7759 7536 or send us an email on 1stcontact@sableinternational.com and one of our team members will be in touch.
We are a professional services company that specialises in cross-border financial and immigration advice and solutions.
Our teams in the UK, South Africa and Australia can ensure that when you decide to move overseas, invest offshore or expand your business internationally, you'll do so with the backing of experienced local experts.