We've put together a short glossary of terms to dissect the jargon that surrounds international money transfers. If, by the end of this article, you can tell the difference between exchange, interbank and locked-in rates, you're well on your way to saving heaps of money.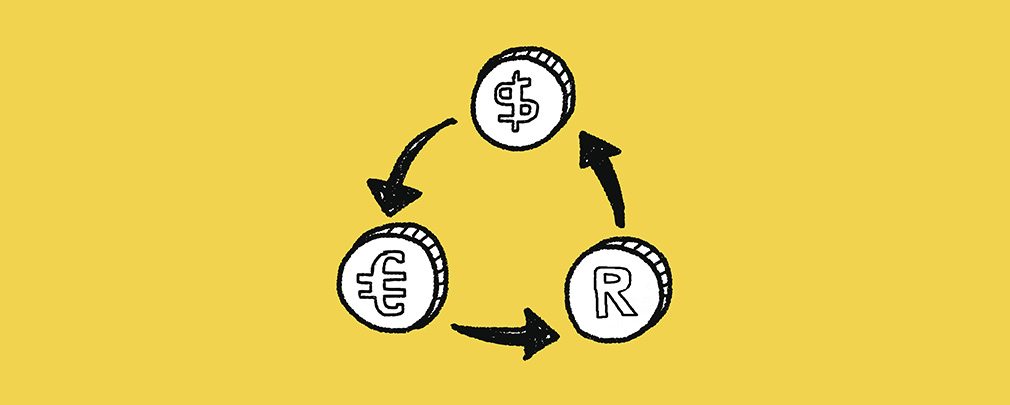 Some important forex terms
AML: Anti-money laundering – a term used to describe the controls employed by financial institutions and other regulated entities to detect, prevent and report money laundering activities. In the UK, AML is governed by four Acts of primary legislation.
Bureau de change: A business where people physically exchange one currency for another.
Currency converter: An invaluable online tool that lets you check the exchange rate between two countries to determine what your currency will be worth in the country you are transferring to. Always choose a forex agent that offers a currency converter as a built-in feature on their website.
Exchange rate: The rate at which one currency is exchanged for another (for instance British Pounds for South African Rands).
Foreign exchange market: A global, decentralised market where currencies are traded. The main players are the larger international banks. The foreign exchange market determines the relative values of different currencies around the world.
Interbank market: The financial firms known as "dealers" who are actively involved in large quantities of foreign exchange trading. Most foreign exchange dealers are banks, so this behind-the-scenes market is sometimes called the "interbank market".
Interbank rate: The difference between buy and sell rates. Forex, like other products, has different buy and sell rates. Although the interbank rate is not something that's typically available to the public, a good forex agent will offer a rate that's as close as possible to the interbank rate if the transaction involves millions of Dollars. Some unscrupulous websites and forex agents display alleged interbank rates on their site, only to explain in their disclaimer that this rate is not available. If you're unsure – always ask.
Locked-in rate: "The rate you see is the rate you get". Always try to get a locked-in, fixed or booked rate when transferring money, otherwise the rate could change by the time the transaction goes through and you could be left out of pocket.
Remittance: The transfer of money by someone working in a foreign country to his or her home country.
Transfer fees: The fees charged by a bank or foreign exchange company when you need to transfer money between two countries. These fees can vary a great deal depending on the forex agent you choose.
Wire transfer: An international bank-to-bank funds transfer, also known as an international money transfer or forex transfer.

---

For a jargon-free forex service that beats the banks, visit 1st Contact Forex, where the rate you see is always the rate you get.
We are a professional services company that specialises in cross-border financial and immigration advice and solutions.
Our teams in the UK, South Africa and Australia can ensure that when you decide to move overseas, invest offshore or expand your business internationally, you'll do so with the backing of experienced local experts.