UK Tier 5 Kickstart package
The working holiday has been a popular option for thousands of young travellers for many years. The Tier 5 working holiday visa allows just about anyone between the ages of 18 and 30 to live and work in the UK for up to two years. This is a fantastic way to experience all that the UK has to offer, as well as travel through Europe.
To get a Tier 5 visa, you must:
Hold a passport from one of the participating countries (like Australia and New Zealand)
Be between the ages of 18 and 30
Have proof of funds equal to, or exceeding, £1,890
Not have been granted the Tier 5 visa previously
You don't qualify if you:
Have children who you are financially responsible for
Have children who live with you
UK Tier 5
Kickstart package
---
Get your UK Tier 5 visa and Relocation Package all in one go. Everything you need to get your working holiday in the UK off to the right start!
Tier 5 visa assistance
UK bank account set up
International SIM card
Travel discounts
Work in the UK and earn Pounds
On this working holiday visa you are allowed to work in most fields when you get to the UK, but there are a few restrictions. Under Tier 5 regulations, you may not work as a professional sportsperson, doctor or dentist. You also may not access UK public funds. Other than that, there are no overbearing restrictions on this visa during your two-year stay; which explains why it remains so popular.
Travel around Europe
A great thing about the Tier 5 visa is that it allows you to enter and exit the UK multiple times freely. So if you're an Australian on a Tier 5 visa, you can travel around Europe's Schengen zone for up to 90 days within a 180-day period.
Applying for a Tier 5 visa
You'll need to apply via UK Visas and Immigration's (UKVI) entry clearance procedure. This is a three-stage application process that includes online application forms, face-to-face biometric interviews and the submission of documents to a processing centre.
Everything that's included in our UK Relocation Packages
Our packages have been specifically designed to help you get your life in the UK off to the best possible start.
UK bank account
We sort out your UK bank account for you, quickly and easily.
Free international money transfer
We'll give you a free international money transfer to just about anywhere in the world.
Prepaid UK SIM card
Choose from a wide variety of providers to find the best deal for you.
Job assistance
We put you in touch with some of the UK's best recruiters so you find the ideal position.
Travel discounts
We've got you covered with the best travel discounts in the UK.
Life in the UK guide
Vital info on the UK's tax and health systems, transport, entertainment and much more.
Accommodation assistance
Find your perfect UK home with one of our trusted accommodation providers.
BUDDY UP!
Get a 50% discount when you and a friend both buy any 1st Contact Relocation Package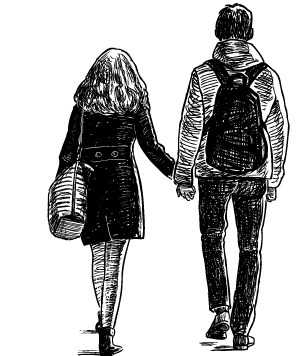 Get in touch
Fill in your details below and one of our consultants will be in touch as soon as they are able help you on your way to the UK.
We use cookies to provide the best website experience for you. Using this website means that you agree to this. How we use cookies