Immigrating to the UK is just as exciting for your kids as it is for you. Here are a few tips and suggestions that could be useful when making your move to the UK.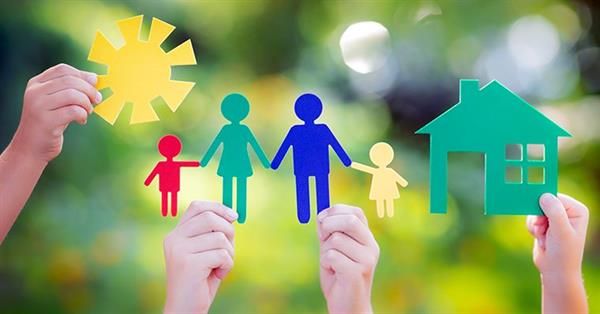 What you need to know when you're at border control
Once you're off the plane and you arrive at immigration, the officials may ask you to prove that you are the parent or guardian of any children travelling with you.
You're more likely to be asked for proof of your relationship if your surname differs from your child. In this situation, you can prove you are the parent by showing:
A birth or adoption certificate proving that you are the parent or guardian of the child
A divorce or marriage certificate if you have a different surname to the child
Whether you share a surname with your child or not, a UK immigration specialist can help get your affairs in order and minimise any surprises that may occur while at border control.
Do note: If you aren't the parent of a child travelling with you, you will need to show a permission letter from the child's parent. This letter will have to include the parent's contact details.
Travelling with a family can get complicated, and the last thing you need is to be stuck in a foreign airport with the incorrect documents. It's always better to seek professional help when relocating to make the process as stress-free as possible.
Get the right visa, find the right school and neighbourhood
When relocating with your children, you'll have to think about what school they'll go to, where family-friendly neighbourhoods are and more. On top of this you will need to ensure that you apply for the correct UK dependant visa.
Choosing the right institution for your children could be a defining factor in their adjustment to the UK. Attending open days and getting a look and feel of the schools around the neighbourhood is a great way to get an idea of the culture for school-going kids in the UK.
Find an immigration agent, or firm, that has successfully moved families to the UK to help you out. Often these agencies will not only be familiar with the visa application process, but also with the local school system and which neighbourhoods are most suited to families with children.
Helping your kids settle in
It is important to make the big move to the UK a family matter. You should try and make your kids feel like they're very much a part of it. Find out what they'd like to do in their new home and try to make this happen. You may be surprised with what they suggest!
During the first days in your new neighbourhood, make sure you do some exploring with your kids. Show them what sort of community they're surrounded by to help them start understanding what kind of life they can expect to lead.
Let London ease the adjustment
If you're not relocating to London already, taking a trip to England's capital is a must. With all the landmarks and attractions, introducing your children to the most popular city in the UK will definitely get them excited.
One of the easiest ways to experience family-friendly fun in London is to buy a London Pass. The pass gives you a variety of discounts and special deals for some of London's most popular attractions.
Below are some of the favourite spots for children to visit in the capital:
---
Apart from giving expert advice on settling into the UK, we can also assist you with visas, bank accounts and your National Insurance number. Contact our 1st Contact team +44 (0) 20 7759 7536 or pop us an email on 1stcontact@sableinternational.com with any questions you may have.
We are a professional services company that specialises in cross-border financial and immigration advice and solutions.
Our teams in the UK, South Africa and Australia can ensure that when you decide to move overseas, invest offshore or expand your business internationally, you'll do so with the backing of experienced local experts.