I often receive phone calls from people who are confused about the Australian Bridging visa system and how it works. Fair enough; it can get very confusing! So, what I'll try and explain in this article are the basics of the Bridging visa system, and while we're at it, I'll clear up a few myths as well.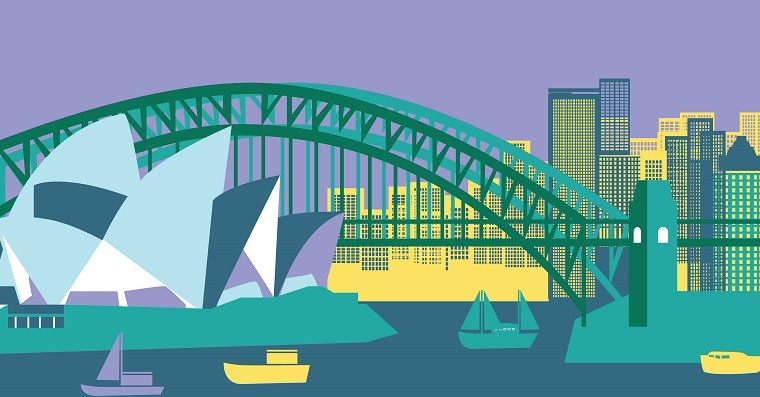 What is a Bridging visa?
The Bridging visa system is designed to "bridge" the gap between the Australian visa you most recently held and the new visa which you are applying for. Generally speaking, Bridging visas are only granted to applicants who are in Australia and are submitting an application for a visa in Australia.
Let's take a look at an example: If you are in Australia on a Working Holiday visa (subclass 417) which expires soon, and you are applying for an Employer Sponsored visa (subclass 457), the Bridging visa will be granted upon submission of the 457 visa application. However, you will remain on the 417 visa until it's expiry date. The Bridging visa lies dormant and does not come into effect until the 417 visa expires.
In this example, you would be able to transition from your 417 visa to a Bridging visa, and remain on the Bridging visa until a decision is made regarding your 457 visa application. This Bridging visa allows you to remain living in Australia while you await the decision on your new visa.

See also: Australian visa
Which Bridging visa is right for you?
Bridging visa A (BVA)
This is the most common type of Bridging visa and is granted to people who hold a visa, are in Australia, and make an application for another visa. The BVA usually holds the same conditions as the visa you hold at the time of application, although there are exceptions to this, which I'll cover below. It's worth noting that the BVA does not allow you to enter and exit Australia (called a travel authority) and so it expires if you leave Australia.
Bridging visa B (BVB)
This Bridging visa allows you to leave and return to Australia without losing the conditions that were attached to the BVA. The BVB costs AUD145, takes one to three weeks to process, and allows the applicant to be outside of Australia for three months, if they have substantial reasons for needing to leave. If you are on a BVA and you leave Australia without first obtaining a BVB, then you will lose your BVA. Don't do this!
Other Bridging visas
There are also other Bridging visas, such as BVC, BVD, BVF, and BVE, but let's not go into detail about those now. Hopefully you'll never need one of them, as they're usually only there for people who've had something go wrong with their visa application.
Need a Bridging visa?
Frequently asked questions about bridging visas
Can I work whilst on my Bridging visa?
This is a tricky question to answer sometimes. If you had work rights on the visa you held when you were granted your Bridging visa, then those work rights will continue to apply to your Bridging visa. So in those circumstances, yes, you can continue to work.
What about if I apply for a Partner visa?
This is one of the exceptions to the rule. If you apply for an Australian Partner visa in Australia, you will be granted a BVA with nil conditions. This means that you will have unrestricted work rights when the BVA comes into effect. The other exception to the rule is a Parent visa.
I'm on a 457 visa, I've applied for a Partner visa and I want to cancel my 457 visa and go onto my BVA, can I do this?
The short answer is, unfortunately, no. I understand why you want to do this, the 457 is restrictive, you must work for the sponsoring employer and if you could get onto the BVA you will have unrestricted work rights.
However, cancelling the 457 visa will also cancel the BVA, so this is something you really shouldn't do. There is a strategy we have used to circumvent this problem and get you onto the BVA more quickly. It is, however, not a straightforward solution and we would need to speak to you to determine if this is an appropriate option for you.
I was on a Working Holiday visa and have applied for a 457 or Temporary Skill Shortage visa, does my BVA have the same six-month work restriction?
Yes. However, the six-month restriction starts again at the start of the BVA, and this condition can usually be waived. This means that you can continue to work with your current employer who is sponsoring you.

See also: How long does it take to immigrate to Australia
---
Bridging visas are confusing and there are many different scenarios that can apply to individual circumstances. To get help with your Bridging visa, or any other Australian visa, send us an email on ausoffice@sableinternational.com.
We are a professional services company that specialises in cross-border financial and immigration advice and solutions.

Our teams in the UK, South Africa and Australia can ensure that when you decide to move overseas, invest offshore or expand your business internationally, you'll do so with the backing of experienced local experts.

;