The UK has voted to leave the EU. European Economic Area (EEA) and EU nationals will have to likely re-assess their visa options. Let's take a closer look at what a Brexit means for you.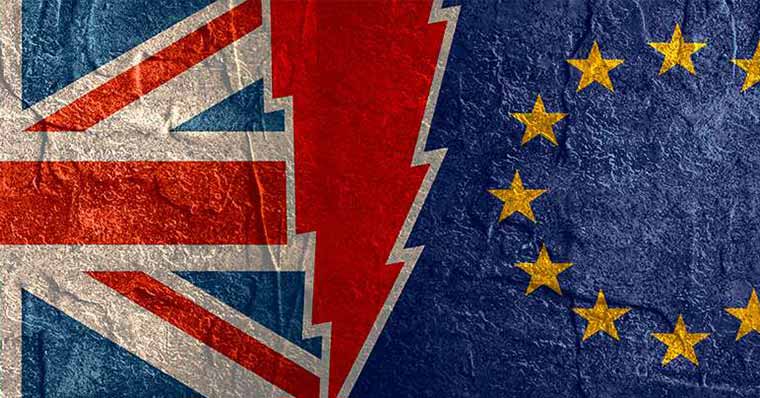 It's the first time in the history of the European Union that full membership is being put to a popular vote. With the UK's EU referendum now less than a week away, both the "leave" and "remain" sides' campaigns are starting to heat up.
The "leave" campaign has almost wholly focussed on the issue of immigration. Because of this, non-UK citizens who have been living and working in the UK are worried about a potential Brexit. Currently 2.4 million EEA nationals work and live freely in the UK; right now, their future in the United Kingdom is an uncertain one.
What happens to EU citizens now that UK has voted to leave
David Cameron warned Britons that any exit from the EU could severely impact their travel rights and visa options in fellow European countries. But what of EU and EEA nationals living in the UK? After an exit, these nationals could face at least two years of uncertainty as negotiations commence following a leave-vote.
No one, politicians included, is certain how EU citizens will be dealt with should the UK exit. In the week building up to the referendum Sky News Senior Political Correspondent, Sophy Ridge suggested that should the UK leave, EU citizens may be given the opportunity to apply for Indefinite Leave to Remain should they qualify.
Another scenario envisaged by Ridge is that EEA nationals would have to apply for a Tier 2 (General) visa. This would limit entry to only skilled workers.
Pundits are still confident that EU citizens and EEA nationals will not be driven from the shores of England. Both leave and remain campaigners were outspoken about keeping the foreign talent the UK has attracted over the last few decades in the country.
However, the status of these people will definitely become more precarious now that the public has voted leave.
Will the Vienna Convention secure the rights of EU citizens living in the UK?
The Vienna Convention was signed in 1969 and it states that any rights acquired under a treaty, in this case the treaties that established the rights of EU citizens to live and work in the UK, will remain in force even if the treaty that created those rights is terminated.
This is a technical interpretation of the treaty and is also dependant on your home country having been a signatory to the Vienna Convention. For instance, Norway and France are not parties to the convention and therefore their citizens would not be eligible to remain in the UK without an appropriate visa.
In addition to this, the treaty only extends to "acquired rights" which do not generally include healthcare and other benefits.
Should you apply for a British passport?
All this uncertainty around what will happen after the "leave"-vote, EU citizens who wish to remain in the UK are exploring all their possible visa and nationality options.
EU citizens who have built their lives in the UK have, according to a survey run by the Guardian, been applying for British passports en masse. These people are chiefly concerned that they may be stuck in an awkward position if the UK leaves. The situation becomes has become even more precarious for those who have built a life in the UK over the course of several years. Having a family in the UK makes certainty on healthcare provisions a major worry.
On top of all this, some European countries do not allow dual nationality. Austria, Denmark, Estonia, Lithuania, Netherlands, Norway, Poland and Slovakia all prohibit dualnationality.
Applying for Indefinite Leave to Remain
If you have been living in the country for more than five years on a visa continuously, you should consider applying for Indefinite Leave to Remain (ILR) as soon as you can.
ILR is granted to those who qualify and, once you receive it, you need only spend twelve months in the UK from the date of issue to be eligible to apply to naturalise as a British citizen. Once you are naturalised, you may apply for a British passport.
Applying for a spouse or partner visa
A lot of EEA nationals are now considering all possible routes to a UK visa. For those nationals that have a long-term British partner, a spouse visa is always an option. This option is not for everyone though and the criteria have been getting tougher and tougher to meet over the last few years. The status of this visa, given the vote to leave, will no doubt come in to question. Be sure to chat to an expert before applying for any visas in the UK.
Leave or remain, we're here to help
For over 20 years, We have helped EU citizens work and live in the UK. A Brexit will not change that. Our experience will help ensure that you, and your family, won't be left in the lurch.
Have an obligation free discussion about your visa options with a UK immigration expert by giving us a call on + 44 (0) 20 7759 7527 (UK) or sending an email to immigration@sableinternational.com.
We are a professional services company that specialises in cross-border financial and immigration advice and solutions.

Our teams in the UK, South Africa and Australia can ensure that when you decide to move overseas, invest offshore or expand your business internationally, you'll do so with the backing of experienced local experts.

;