If you're moving to Australia with school-aged children, you'll want to ensure they get into a good school. The good news is that the Australian education system is considered one of the best in the world. We look at how schools are structured and what your options are when moving Down Under with children.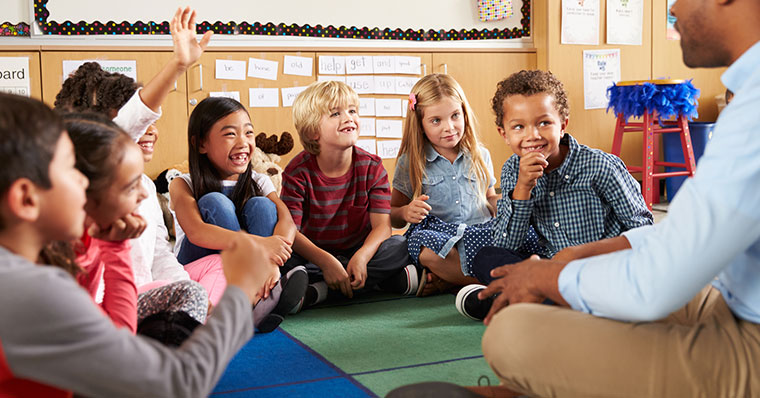 Australian schools are considered the best in the world
Australia's schooling system is respected and admired worldwide due to its exceptionally high standard of education. In The 2019 Best Countries for Education report by US News & World Report, Australia took sixth place, maintaining its rank from last year. The 80 countries that feature in the report were ranked on the standard of their public education system, if people would consider attending a university in the country and whether they would receive a quality education at any one of the country's schools.
Australia's school system is regulated by the government, which ensures the education standard and the country's stellar reputation is maintained. Schools generally have:
Small class sizes with a maximum of 30 students in a class
Qualified and university-trained teachers who specialise in subject areas
Facilities of a high standard
Quality assurance frameworks where schools must meet required standards
See also: 10 reasons growing up abroad gives your children a head start in life

How the Australian education system works
The school year starts in January and ends in December. Schooling lasts for 13 years from preparatory to senior secondary, with children expected to attend school from the age of five. Children who are between the ages of three and five can attend pre-school, but it's not compulsory.
Primary school runs from preparatory until Year 6, in some states this can go up until Year 7. Children start secondary school in Year 7 and finish in Year 12.
Types of schools
Schools in Australia fall into two categories: government and non-government. Government schools are mostly free for Australian citizens and permanent residents. Some schools charge a "voluntary contribution" or donation fee, which can range from AU $60 to as much as AU $1,000. You're not legally required to pay the donation fee, but schools encourage you to do so. You will also need to pay for school uniforms, books, stationery and any other items your child requires for school.
If you and your family are on temporary visas (such as the Temporary Skilled Shortage 482 visa), you will have to pay to send your child to a government school. How much you pay differs across the different states and schools.
Non-government schools are classified as either Independent or Catholic schools. These schools generally have a religious affiliation.
The curriculum
At primary level, English writing and reading, maths, study of society and the environment are core subjects. Children may also take up additional subjects such as music, sport, drama, science, art, computer studies and other languages.
At secondary school, English, maths, science, social sciences, art, health and physical education, languages and technology are compulsory subjects. In Years 9 and 10, students can choose subjects that suit their interests and their planned future careers.
In Year 12, the final year of school, students sit for exams to receive their Senior Secondary Certificate of Education (SSCE). This certificate is required to attend an Australian university or higher education and vocational education and training institution.
Getting into an Australian university
Australia has 43 universities and 46 Technical and Further Education facilities. To attend a university in Australia, your child must meet certain requirements. These requirements may differ across the various states and universities, so it's best to check directly with the institution you'll be applying to.
In general, your child will need to have completed the equivalent of Australian Year 11 and 12 schooling to be admitted to university.
Choosing the right school: Where to begin
Schools base admissions on a catchment area, so where you live will determine which school your child can attend. If you're still in the planning stages of your relocation, keep this in mind before you settle into your new home.
See also: Everything you should do on your look-and-see visit to Australia

If you're concerned about the quality of teaching or performance of a school, there are several websites that can help you make the best decision. You can find every primary and secondary school in Australia on Good Schools Guide. The guide allows you to view a school's profile, school fees, academic performance and even compare schools.
Other programmes, such as the National Assessment Program (NAP), scales schools on the basis of the performance of students. Assessments are done by the Australian Curriculum, Assessment and Reporting Authority (ACARA) on Years 3, 5, 7 and 9.
How to enrol your child in a school
Depending on you or your child's visa subclass number, they will fall into one of four categories:
Category 1: Your child holds a permanent visa or is entitled to settle permanently in Australia
Your child will be accepted at a local public school and you do not need to pay school fees.
Category 2: Your child holds a specific temporary residence visa
Your child can attend a local public school and you do not need to pay school fees. For a list of visas in this category, please see the Enrolment of Students from Overseas Schedule.
Category 3: Your child is the dependant of a Temporary Skilled Shortage (TSS) 482 visa holder
Your child can attend a local public school and you will need to pay school fees. If you have more than one child enrolled at the school, you will pay an annual family tuition fee.
Category 4: Your child is a temporary resident and does not fall into any of the above categories
Your child can enrol in a public school, but their place is not guaranteed. You will need to pay an annual tuition fee for each child that you enrol at the school.
When submitting your application, you will need to include evidence of your visa status at the time of enrolment. You must also keep the school informed of any changes to your visa conditions.
Australia is already home to thousands of expats from all over the world. The country's high quality of life, prosperous economy and diverse population are just some of the many reasons people have decided to raise their family there.
---
Whether you're planning on moving to Australia or are already living there, we can help you get the right visa and obtain permanent residency and citizenship. Speak to our MARA-registered migration experts about your options at migration@sableinternational.com or call us on +61 (0) 38651 4500.
We are a professional services company that specialises in cross-border financial and immigration advice and solutions.
Our teams in the UK, South Africa and Australia can ensure that when you decide to move overseas, invest offshore or expand your business internationally, you'll do so with the backing of experienced local experts.