You may not know it yet, but you could be eligible for British citizenship. While most people are aware of the usual routes to citizenship, such as naturalisation following a period of residence in the UK and citizenship by descent from a parent born in the UK, many aren't aware that there are other, more obscure ways in which one can claim British citizenship.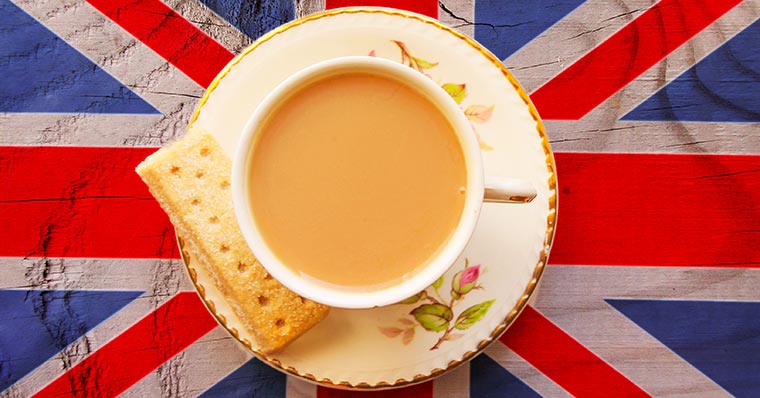 There are some relatively complex routes to British citizenship. Many of these rely on legislation stretching back 50 years or more. Whilst there are a number of routes which have been explored by our team of specialists, we have highlighted five routes we believe may be of interest to you. By the end of this article you may just be surprised to find that you might be eligible for British citizenship.
1. Adoption
Where an adoption has taken place outside the UK and one's biological parent(s) were born in the UK, British nationality legislation would still recognise these as the parents and so no rights are lost through the adoption. In this case, one could explore the biological family line for a potential claim to British citizenship. Claims to British citizenship through the adoptive family line are less likely, however, one could have a potential claim to the Right of Abode or a UK visa.
It may still be possible for a child under 18 to be eligible for British citizenship through adoption where an application for a discretionary registration is made. Amongst other things, it must be shown that the adoption was not one of convenience.
2. Children of unmarried fathers
Prior to July 2006, claims through British fathers were usually only possible where the parents were married at the time of the applicant's birth. From 1 July 2006 however, those born after this date to a British father were eligible for citizenship regardless of the parents' marital status at the time of the birth.
During 2014, the UK government made a drastic change in their legislation and opened up a route to British citizenship for those who were previously disadvantaged through being deemed illegitimate children. It is now possible for those born before 1 July 2006 to acquire British citizenship where they can prove that their relationship to their UK-born father.
3. Marriage
Women married to British men before 1 January 1983
Most people who are married to British citizens can apply for spouse visas if they intend to live in the UK. However, under older legislation, certain rights were available to women (but not men) through such marriages. Specifically, women who were Commonwealth citizens on 1 January 1983 and who were married to British men before this time may be eligible for the Right of Abode now.
This is considered the next best thing to full citizenship as it gives one the right to live and work in the UK without restrictions. This means you will not need a visa to go to the UK and there's no limit on the length of time you can spend in the country. Those who settle in the UK with the Right of Abode may be eligible for British citizenship within 3-5 years.
Descendants of women married to British men before 1 January 1949
Those born after 1 January 1949 to women who married British men before this date may be eligible for British nationality. This is a provision which allows an applicant to acquire British citizenship through registration in the maternal line whilst the qualifying connections stem from the paternal line. It is interesting to note that these claims can also be possible through a previous marriage, so if your mother was married to a British man before marrying your own father, you may still have a claim.
4. Crown service
If your UK-born parent, or UK-born grandparent, was employed by the UK government at the date of your birth/your parent's birth and was recruited to the post in question in the UK, you may be able to claim British citizenship. Equally, employment within the British colonial government of the territory concerned, or service within an organisation closely linked to promoting the interests of the UK, can also sometimes help.
Crown service includes service in the following:
British military
Overseas civil service
Colonial Service
Diplomatic Corp
Salvation Army
Red Cross
Church Army
Recognised international organisations
Please note: This list is not exhaustive and there are numerous other organisations. If your parent to worked for an applicable organisation when you were born, you should contact us and we'll help you assess whether you are eligible.
Parent or grandparent
For those born between 1 January 1949 and 1 January 1983, Crown service would apply where the parent of the applicant was in service at the time of the applicant's birth. For those born after 1 January 1983, Crown service would apply where the grandfather of the applicant was in service at the time of the relevant parent's birth.
Unfortunately, those born before 1 January 1949 cannot benefit from the service of an ancestor.
5. Statelessness
Someone who is stateless is someone without a nationality. It arises most commonly at birth, where the status of the parents and the laws of the country of birth result in the child not acquiring the nationality of the country of their birth nor the nationality held by their parents.
In such cases, it is often possible for the child to be registered as a British citizen if either parent holds any form of British nationality. It is sometimes important to apply for citizenship through this route before the child turns 18.
The common ways to claim British citizenship
Not everyone needs to rely on complex legislation and half-forgotten family trees. There are several routes to UK citizenship that are clear-cut. These include citizenship by descent, citizenship through naturalisation and citizenship through birth.
Naturalisation
Citizenship through naturalisation means that you become a citizen through a period of qualifying residency in the UK. If you wish to apply to be naturalised as a British citizen now, you must have lived in the UK for three to five years without long absences. You also need to have held indefinite leave to remain (or equivalent) for the 12 months preceding your application.
See also: The benefits of ILR and naturalisation
Birth and descent
If your parent had settled status in the UK and you were born in the UK after 1 January 1983, you usually have the right to British citizenship. If you spent the first ten years of your life in the UK and were born there, you may also have a claim to British nationality.
If you were born outside of the UK to a UK-born mother or father. You may well be eligible for citizenship. There are, however, a myriad of factors that affect such claims, so it's best to consult an experienced immigration consultant to check your claim in this case.
You may be able to claim British nationality if you have a British grandparent. This is known as citizenship by double descent.
It is often important to take action and apply for citizenship before a child turns 18. Once they turn 18, several rights to British nationality fall away.
---
With the right guidance, you could have your British passport in hand before you know it. Our world-leading citizenship consultants can assist you no matter how complex your case may be. Get in touch with us on +44 (0) 20 7759 7581 or citizenship@sableinternational.com
Sable International is a trading name of Philip Gamble and Co. Ltd. Philip Gamble and Co. Ltd is registered in the UK with the Office of the Immigration Service Commissioner (OISC) under no. F2001-00004. Our staff based outside of the UK are not regulated by the OISC and may be involved in some client casework. However, they work to the same high standards as our UK staff and clients receive the same service regardless of which office they engage with.

We are a professional services company that specialises in cross-border financial and immigration advice and solutions.

Our teams in the UK, South Africa and Australia can ensure that when you decide to move overseas, invest offshore or expand your business internationally, you'll do so with the backing of experienced local experts.

;