Many people living in the UK have pondered whether they should stay on their indefinite leave to remain (ILR) or convert their status to full British citizenship. Here are some of the key facts and benefits to ILR and UK citizenship to help you make your decision.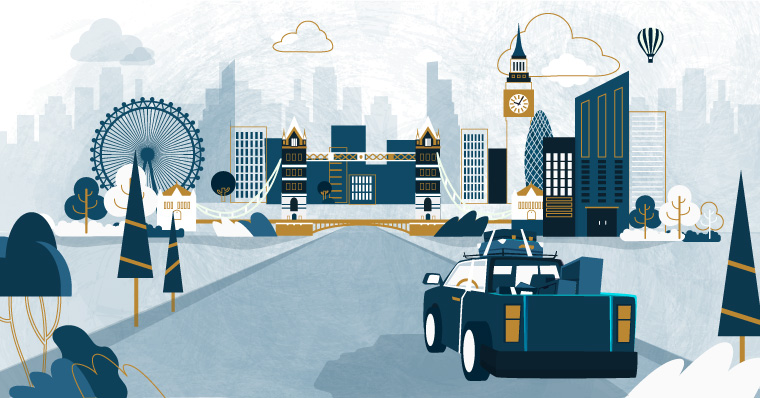 This blog was first published in July 2017 and has been revamped and updated for accuracy and new information.
What is indefinite leave to remain?
Indefinite leave to remain (ILR) is a term for UK permanent residency. ILR allows holders to work and live in the UK indefinitely and travel to and from the UK without restriction. ILR can also be a requirement for UK citizenship.
The benefits of indefinite leave to remain
Once you've spent five continuous years in the UK on a valid visa, you are able to get indefinite leave to remain. After you've attained your ILR, you won't have to pay to extend your status. However, if you leave the UK for more than two years, your ILR status has the possibility of being revoked.
It also helps if you are a student as you will be considered a "home student" rather than an "international student" and your university and college fees will be subsidised. Dependants, such as spouses and children, may also apply for ILR should their spouse or parent be eligible and they meet the requirements. Spouses and dependants will then be able to enjoy the same ILR perks.
Who qualifies for indefinite leave to remain?
The most obvious requirement to be eligible to apply for ILR is to have held a valid visa for five years. This could be a Skilled Worker visa (the replacement of the Tier 2 General visa), the Health and Care Worker visa, an Ancestry visa, a Spousal visa, and the Investor visa. Depending on your circumstances, there are other requirements for ILR which you must meet.
Requirements for ILR
The income requirements are dependant on the visa category you are currently on, as well as how you have earned your income. To find out your exact financial requirements, it is often the best idea to contact a specialist.
The other requirements are dependent on your marital status.
Requirements for ILR if you are married to a UK citizen
Requirements for ILR if you are not married to a UK citizen
You have not been outside of the UK for more than 90 days per year for five years preceding your naturalisation application
You must be proficient in the English language. This condition depends on where you are from and which visa you hold. Certain third country nationals, will be required to provide evidence of passing an English language test. Nationals of majority English speaking countries are excluded from this requirement
Have sufficient knowledge about life in the UK
Be of good character
What is naturalisation?
Becoming a British citizen: Benefits of naturalisation
While there are benefits to having ILR, British citizenship has even more. Should you be eligible and gain British citizenship, you will have extra luxuries such as:
Should you find yourself out of work, you will be able to access unemployment allowances.
You can apply for a British passport. The British passport provides visa-free access to over 100 countries and also allows easier return to the UK.
Voting in local elections. British citizens can vote in parliamentary elections and decide who will be the decision makers in the countries they reside.
Getting British citizenship by naturalisation
Holding ILR is a great way to live in the UK but turning it into full British citizenship is common practice. As a British citizen, your rights, and those of your family, are more secure. Before you apply for British citizenship, make sure you meet the requirements.
If you are on a Partner/spousal visa and are married to a British citizen, you are able to apply for naturalisation immediately after you have gained ILR. If you are not married to a British citizen you can only apply to naturalise after you have held ILR for 12 months.
Requirements for UK naturalisation
Applicants must be over the age of 18
Must be of good character
Must pass the Life in the UK Test if you are under the age of 65
Must have satisfactory knowledge of the English language if you are under the age of 65
If you are married to a British citizen, you will also have to meet other criteria such as:
Holding ILR when applying for British citizenship
Must have been a UK resident for at least five years on a legal visa
Must have been in the UK five years prior to the day of application
You cannot have been outside the UK for more than 90 days of any rolling period in the five years preceding your naturalisation application
UK naturalisation if you are not married to a UK citizen
Applicants for UK naturalisation must hold ILR for at least 12 months prior to the application day
Must have been in the UK five years prior to the day of application
Must not have been out of the UK for 450 days in the five-year period prior to application. This works out to 90 days per year
Dual citizenship laws when acquiring British citizenship
The UK allows dual citizenship and the acquisition of multiple passports. Before obtaining UK citizenship, you should check your birth country's laws on dual citizenship. For example, South Africans must apply for permission before acquiring British citizenship, or their South African citizenship could get revoked.
ILR offers migrants many great benefits. However, if you are planning on settling permanently in the UK, having British citizenship provides the best security and peace of mind when it comes to your immigration status.
---
No matter how complex your case, our citizenship and immigration consultants can help you every step of the way. Contact our team on +44 (0) 207 759 5330 or at immigration@sableinternational.com.
We are a professional services company that specialises in cross-border financial and immigration advice and solutions.
Our teams in the UK, South Africa and Australia can ensure that when you decide to move overseas, invest offshore or expand your business internationally, you'll do so with the backing of experienced local experts.