The Tier 1 visa category will significantly change from April 2019. This was outlined in the Statement of Changes to the Immigration Rules published on 7 March 2019. The most notable changes include the closure of Tier 1 (Entrepreneur) and Tier 1 (Graduate Entrepreneur) routes as well as significant reforms for the requirements of Tier 1 (Investor) visas.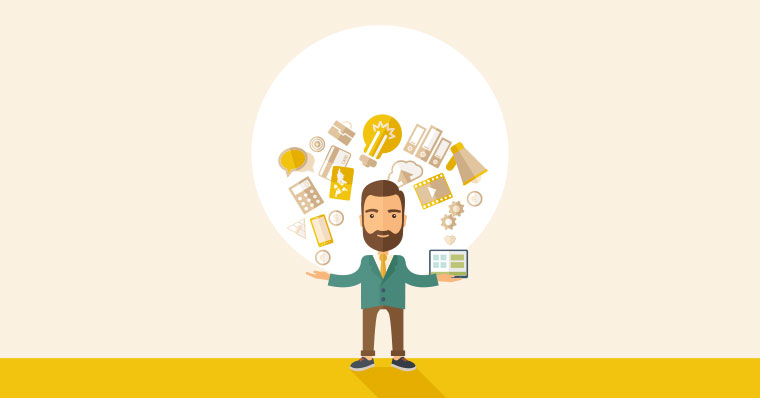 Tier 1 (Entrepreneur) visa to close
The government recognised that this category needs changing after approving a large number of low-quality ventures that contributed little to the UK economy. These changes are also justified by rising financial crimes such as money laundering and fraud.
The Tier 1 Entrepreneur category has been scrapped and is closed to new applicants from 29 March 2019. If you are on this route already, you will be unaffected and there will be enough time to extend.
Extension applications for migrants already on the Tier 1 Entrepreneur category will remain open until 5 April 2023. You can apply for settlement under this route until 5 April 2025.
Stricter rules for Tier 1 (Investor) visa
The Tier 1 (Investor) route, requiring an investment of at least £2 million in the UK, has also undergone significant reforms. This route has been exploited by businesspersons investing in the UK from illegitimate sources. The rules have been tightened in an effort to ensure that all money coming into the UK will be from legitimate sources.
Currently, applicants must provide evidence they have held the funds that they will invest in the UK for at least 90 days. If they have not held them for 90 days, they must provide evidence of the source of those funds. This 90-day requirement is being extended to two years to provide greater assurance of the source of applicants' funds.
Applicants are currently required to open a UK bank account for the purpose of making their investment before making a Tier 1 (Investor) application. This is also becoming more rigorous to make explicit that the bank must carry out all required due diligence checks and Know Your Customer enquiries.
Migrants were able to invest in government bonds. This will be permanently suspended for migrants applying under the Tier 1 (Investor) category to incentivise migrants towards other forms of investment, which have greater need to attract additional investments.
Tier 1 (Graduate Entrepreneur) visa
The deadline to apply for the Tier 1 (Graduate Entrepreneur) category has been extended. Higher education institutions or the Department of International Trade can issue endorsement letters until 5 April 2019 and applications can be made up until 5 July 2019.
Immigration minister, Caroline Nokes, said that the endorsement approach of the Graduate Entrepreneur category was working well. The new Start-up visa category, that will replace the route, was introduced to expand on the success of its predecessor.
Meet the new Tier 1 categories
The Graduate Entrepreneur and Entrepreneur categories are being replaced by two new categories. The Start-up and Innovator categories.
The new Start-up category
The most notable difference between the old and new category is that applicants under the new Start-up route do not need to be a graduate. There is also no requirement to have secured initial funds for their business idea.
The Start-up visa will be granted for two years, twice that of the graduate entrepreneur category. This visa does not lead to settlement. However, applicants will be able to further develop their career by applying and moving into the new innovator visa category, which does lead to settlement.
The category is expanding eligibility guidelines to allow for more applicants, such as migrants looking to start a business in the UK for the first time. Applicants will also have to be endorsed by an independent endorsing body who will be vetted by the UK government.
For those currently on a Tier 1 Graduate Entrepreneur visa, provisions have been made to allow you to transition into the new Start-up route or, alternatively, continue to switch into the Tier 1 (Entrepreneur) category until 5 July 2021.
The new Innovator route
This new Tier 1 Innovator visa is intended for more experienced and senior entrepreneurs or business people.
Expert endorsement is required and will be conducted by a designated endorsing body approved by the UK government. This body will decide whether your business proposal is innovative, viable and scalable.
Applicants will be asked to stay in contact with their endorsing body for up to 24 months. These endorsing bodies will check at six months and then 12 months that applicants are continuing to work on their business ventures. They must see that there has been reasonable progress with their original ideas or are pursuing a new angle that also satisfies the criteria.
Applicants who satisfy at least two of the Home Office's new criteria (covering investment, innovation, business growth and job creation) may qualify for indefinite leave to remain.
Applicants will have to invest funds of £50,000 in their businesses from legitimate sources. This has been reduced from £200,000 for most applicants in the Entrepreneur category. For migrants who want to switch from the Start-up category, and those who have made a significant achievement against their business plans, this requirement for funds will be waived.
A quick summary of the notable changes to the Tier 1 immigration route
The Tier 1 (Entrepreneur) route will close to new applicants on 29 March 2019
A new Innovator visa is set to replace the Tier 1 (Entrepreneur) visa
Tier 1 Investors must prove the source of their funds over a much longer period
Migrants cannot invest in government bonds
A new Start-Up visa category is set to replace the Tier 1 (Graduate Entrepreneur) route
New endorsing bodies will assess the viability of proposed businesses, not Home Office officials
Incentives to direct investment in UK companies rather than via government bonds
The government proposals are scheduled to take effect on 29 March 2019
The Tier 1 category changes discussed above, do not affect the Tier 1 (Exceptional talent) category.
---
Get in touch with our experienced advisors if you're looking to prepare your application before the category closes. You can contact us via email on immigration@sableinternational.com or give us a call on +44 (0) 20 7759 5330.
We are a professional services company that specialises in cross-border financial and immigration advice and solutions.

Our teams in the UK, South Africa and Australia can ensure that when you decide to move overseas, invest offshore or expand your business internationally, you'll do so with the backing of experienced local experts.

;