If you have a degree from a UK university, it will be recognised by employers, universities and governments the world over. This article contains everything you or a family member will need to know, so you can easily join the thousands of international students who flock to the UK every year.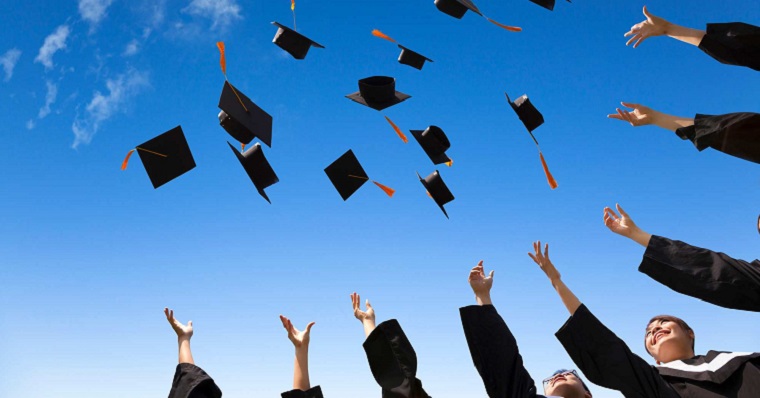 Why the UK is fantastic for international students
The standard of higher education
The UK is known for maintaining high-quality education systems, with its universities consistently ranking at or near the top of various international lists. Have a look at The Times Higher Education World University Rankings and the QS top rankings to see how UK unis compare. You'll find that at least a third of the top 10 universities in the world are made up of UK institutions.
Thanks to the critical and creative nature of their higher education system, many of the world's greatest thinkers have studied in the UK. The UK has a global reputation for quality assured education, where practical learning is combined with lectures and seminars, and innovative teaching methods are used in high-tech learning environments. Many courses also have options for work placements and internships that count towards your degree.
What's more, all UK universities and colleges are held to strict standards and regularly checked by the UK government. You'll always rest assured knowing that you're getting the best teaching, support and resources available.
Get a degree, get a job
Qualifications obtained in the UK are recognised just about anywhere you go. A qualification from a respected UK university will give you an edge when pursuing employment opportunities. What's more, if you decide you've grown to love living in the UK it'll be much easier for you to get a job there if you hold a qualification from a UK institution.
Anything you want, they've got it
Whatever field you have an interest in, you'll be able to study it somewhere in the UK. You can choose from thousands of different undergraduate and graduate degrees at thousands of universities and colleges. No matter how obscure, you're likely to find an institution that will help you to excel in your area of study.
How you can apply for a UK student visa
To study at a university or college in the UK, you're going to need a Tier 4 (General) student visa. This Tier 4 visa works on a points-based system, and you will need 40 points in total to be eligible for this visa.

The points are broken down as follows:
30 points: Confirmation of acceptance for studies
10 points: Proof of sufficient funds
Confirmation of acceptance for studies
A confirmation of acceptance for studies (CAS) is an unconditional offer of a place in a course at a university or college that is a licensed Tier 4 sponsor. A CAS comes in the form of a reference number that is given to you by your university or college once they have accepted you to study at their institution.
You must apply for your visa within six months of receiving your CAS. If you exceed the six-month limit you will need to get another CAS to apply for your visa.
Proof of sufficient funds
You will need to prove to the Home Office that you have enough money to pay for your course, as well as your monthly living expenses throughout your time in the UK. The amount you will need for your course will vary depending on where you will be studying and for how long. Tuition fees in the UK are, on average, £12,000 per year. However, they can range from £8,000 to £36,000 per year depending on what you will be studying.
The amount you will need for living expenses will also vary depending on where in the UK you are going to be located. The Home Office breaks down these costs like this:
£1,265 per month for living costs if you are studying in London for the majority of your studies*
£1,015 per month for living costs if you are studying outside of London or anywhere else in the UK for the majority of your studies
*London is considered to be any site situated wholly or partly within the area comprising of the City of London and the Former Metropolitan Police District.
Other requirements
You're also going to need a few other things to be get your Tier 4 (General) student visa. You may need to pass the English language test and you will need to pay the immigration healthcare surcharge.
Your required knowledge of English will vary depending on your level of study and your country of origin. If you're going to be studying at degree level or above, you will need to have an English level equivalent to Common European Framework for languages (CEFR) level B2.
You will also need to pay the immigration healthcare surcharge as part of your application. This will allow you to access the UK's National Health Service (NHS) throughout your stay in the UK.
Make sure you get everything sorted on time
The earliest you can apply for your Tier 4 (General) student visa is three months before you start your course. Remember that your CAS is only valid for six months too, so you have a rather short time period in which to sort everything out before you start your course.
It's vital that your visa application is presented correctly and includes all the relevant documentation, otherwise you might be in a situation where you are all ready to study, yet you don't have your all-important visa. Thousands of applications are refused each year, not because applicants are not eligible, but because applicants fill out their details incorrectly or apply in the incorrect manner.
However, with a bit of advice, and a bit of experience on your side, you can get your application off without a hitch. If your application has everything it needs, it will be processed quickly and you should receive your visa within three weeks.
---
Our immigration specialists can ensure you get your student visa application right the first time. Get in touch with us on +44 (0) 20 7759 5330 or send us an email to immigration@1stcontact.com
We are a professional services company that specialises in cross-border financial and immigration advice and solutions.
Our teams in the UK, South Africa and Australia can ensure that when you decide to move overseas, invest offshore or expand your business internationally, you'll do so with the backing of experienced local experts.