The UK has launched a fast-track immigration route under the new Global Talent visa for individuals who have won top awards, including Nobel Prizes, Oscars and Golden Globes.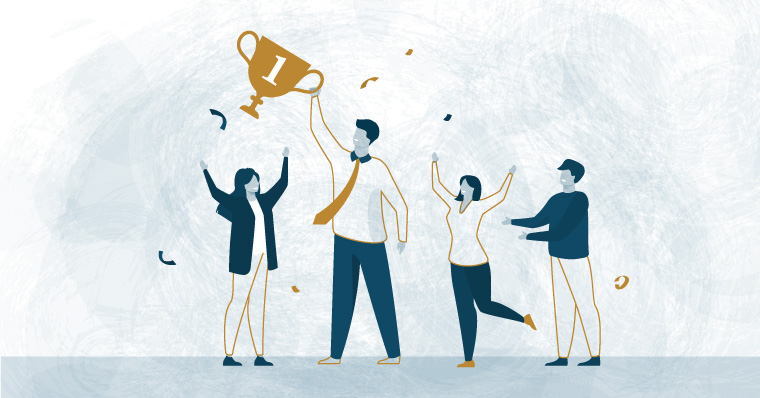 Changes to the Global Talent visa means those who hold qualifying prizes will no longer need to apply to one of six endorsing bodies, and can make a single visa application instead.
This now includes EEA nationals and EU citizens who, from 1 January 2021, need a visa to live and work in the UK. If you started living in the UK before 31 December 2020, you can apply to the EU Settlement Scheme (EUSS) to continue to work, live or study in the UK.
Global Talent visa eligibility requirements
From 5 May 2021, individuals who have won prestigious awards from across the sciences, humanities, engineering, arts and digital technology will be able to take advantage of changes to this exceptional talent visa route. The eligible prize winners include:
Nobel Prize winners in physics, chemistry, economic science, medicine and literature
Queen Elizabeth Prize for Engineering
Fields Medal
Turing Award
Brit Award – International Male/Female
Mobo – Best International Act
Grammy – Lifetime Achievement Award
Various Academy Award and Golden Globe categories
Bafta – Best Film Actress/Actor/Director
Various Tony Awards and Olivier Awards
Dorothy and Lillian Gish Prize
Hugo Boss Prize
How long you can stay
With the Global Talent visa, individuals can live and work in the UK for up to five years at a time.
There's also no limit to how long you can stay in the UK in total, but you will need to extend your visa once it expires. Each extension can last from one to five years – depending on how long you want the extension to be.
You may be able to get indefinite leave to remain (ILR) so you can settle in the UK after three or five years, depending on which field you work in and how you apply. This gives you the right to live, work and study in the UK for as long as you like, and apply for benefits if you're eligible.
Changes under the points-based immigration system
The Global Talent visa is part of the UK's new points-based immigration system, which will attract the best and brightest to the country depending on the skills they can bring, rather than their nationality. Home Secretary Priti Patel has stated:
"Winners of these awards have reached the pinnacle of their career and they have so much to offer the UK. These important changes will give them the freedom to come and work in our world-leading arts, sciences, music, and film industries.
This is exactly what our new points-based immigration system was designed for – attracting the best and brightest based on the skills and talent they have, not where they've come from."
How this affects your business
This Global Talent visa change is part of a wide-ranging re-envisioning of the UK's immigration rules.
Should you seek to employ any new migrant workers under this scheme, you need to ensure you check and have evidence of their rights to live and work in the UK or there will be consequences.
Anyone coming into the UK will need to obtain a work visa under a new points-based immigration system. In addition, employers looking to hire foreign nationals from both inside and outside of Europe will need a sponsor licence.


---
We can help your business navigate all aspects of these new amendments and can assist with ongoing employee immigration management. Contact us at +44 (0) 20 7759 5307 or email workpermits@sableinternational.com.
If you are looking to apply for a Global Talent visa, get in touch with one of our experts to kickstart your immigration process today. Call us on +27 (0) 21 657 2180 or email immigration@sableinternational.com.
We are a professional services company that specialises in cross-border financial and immigration advice and solutions.
Our teams in the UK, South Africa and Australia can ensure that when you decide to move overseas, invest offshore or expand your business internationally, you'll do so with the backing of experienced local experts.