Indefinite leave to remain (ILR) in the UK is often the last step on the road to you being awarded full British citizenship. However, the complex rules surrounding ILR makes it one of the topics we get asked about most frequently. In this article you'll find the answers to some of the burning questions our visa experts get asked every week.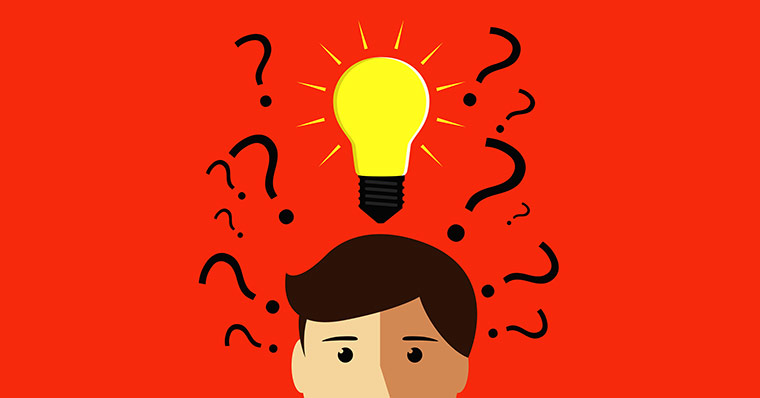 The basics
What exactly is indefinite leave to remain?
Indefinite leave to remain (ILR) can be thought of as what most people call permanent residency. Holding ILR allows you to live and work in the UK with almost no restriction. You will also be able to leave and re-enter the UK freely and easily.
Once you have held ILR status for 12 months and have been living in the UK for five years, you can apply for full citizenship. As a British citizen, you will be able to apply for that prized document: A British passport.
How many years does it take to become eligible to apply for ILR?
You must have been resident and present in the UK for at least five years before the date of your application. During this five-year period, you must not have spent more than 450 days outside of the UK or more than 90 days in the most recent 12-month period prior to your application.
There are exceptions to the five-year rule. For example: If you are a dependant on your partner's Ancestry visa, you will be able to apply for ILR when your partner does. There are other exceptions too, so be sure to check with an immigration adviser to see if any apply to you.
How long will my ILR application take?
If you choose to use the fast-track service, you will get your answer immediately. If you do a postal application, it can take anywhere from four to six months. The time it takes your application to be processed will also depend on how your application is presented and whether all your documentation is in order.
Once I have ILR, how much time can I spend outside of the UK without it being revoked?
If you are absent for a period of two continuous years or more, you will usually be deemed no longer present in the UK and your ILR status will be revoked.
See also: Our complete guide to indefinite leave to remain
Visa-specific questions
I want to acquire ILR through holding an Ancestry visa for five continuous years. How many days am I allowed to spend outside of the UK during my five-year Ancestry visa?
You are allowed to be out of the UK for 180 days for each year of your Ancestry visa.
Please note: The year runs from the date your visa was issued, not the calendar year.
Will I be able to apply for ILR after working in the UK on a Tier 2 (General) visa for five years?
Yes, so long as you have spent five consecutive years in the UK on your Tier 2 visa, and your annual income is no less than £35 000. If you need to extend your Tier 2 visa at any point, we recommend applying for an extension at least three months before your visa's expiry date.
If you switch your visa, you may have to start building up your five years from scratch. Don't switch your visa until you have consulted with a professional immigration adviser to ensure you become eligible for ILR as soon as possible.
If I study in the UK for five years on a Tier 4 visa, can I apply for ILR?
Unfortunately not. Tier 4 visas do not qualify for settlement purposes. You will need to convert your Tier 4 visa to a different visa category in order to begin working towards qualifying for ILR.
I am eligible for ILR, but I have family members on dependant visas. Should my dependants apply for ILR at the same time as me, regardless of whether or not they qualify?
It's vitally important to get in touch with a specialist to assess if they may apply at the same time as the main applicant. As this is not always the case, sometimes they may need to apply for an extension to meet the requirements for ILR.
Do note: Applying for ILR for your dependants can be tricky. Do not try and do this alone as it could end up causing you and your family significant emotional and financial stress.
I'm a British citizen, and my non-British spouse has been living with me on a spouse visa. How many years do they have to have been in the UK before they are eligible for ILR?
Your spouse will have to have been in the UK for five consecutive years to be eligible for ILR. A spouse visa is, however, only valid for two and a half years, so your spouse will need to renew their visa to reach the five-year mark.
Remember, your spouse cannot spend more than 180 days outside of the UK during this five-year residency period.
I have been in the UK for five years on various valid visas with no breaks between them. Am I eligible for ILR?
Unfortunately, this is not necessarily the case. To claim ILR, we would need to assess the combination of visas held. However, if you stay in the UK for another five years on a variety of visas, you may be eligible for ILR through the ten-year residency route.
I want to apply for ILR through the ten-year residency route. What are the requirements for this route?
To qualify through this route, you must have been living in the UK for 10 years, with no breaks in between the visas that gave you the right to live and/or work in the UK. During this ten-year period, you are not allowed to have spent more than 180 days (at one time) away from the UK. In addition to this, you must not have spent more than 540 days outside of the UK during the ten-year period.
My visa is going to expire in a few months. When is the earliest I can apply for ILR?
The earliest you can apply for ILR is 28 days before the expiry date of your current visa. However, it is vital to start preparing for this at least 3-6 months in advance.
Do I need to pay the NHS surcharge when I apply for ILR?
No, you will not need to pay the surcharge.
---
If you think you might qualify for ILR, or you have a question about your status, leave a comment below or get in touch with our immigration specialists on +44 (0) 20 7759 5330.
We are a professional services company that specialises in cross-border financial and immigration advice and solutions.
Our teams in the UK, South Africa and Australia can ensure that when you decide to move overseas, invest offshore or expand your business internationally, you'll do so with the backing of experienced local experts.