Our Senior Business Development Manager, Saskia Johnston, relocated to the UK in 2013. She describes her experiences obtaining a Skilled Worker visa as the first step on the route to British citizenship, as well as her experiences as a South African in the UK.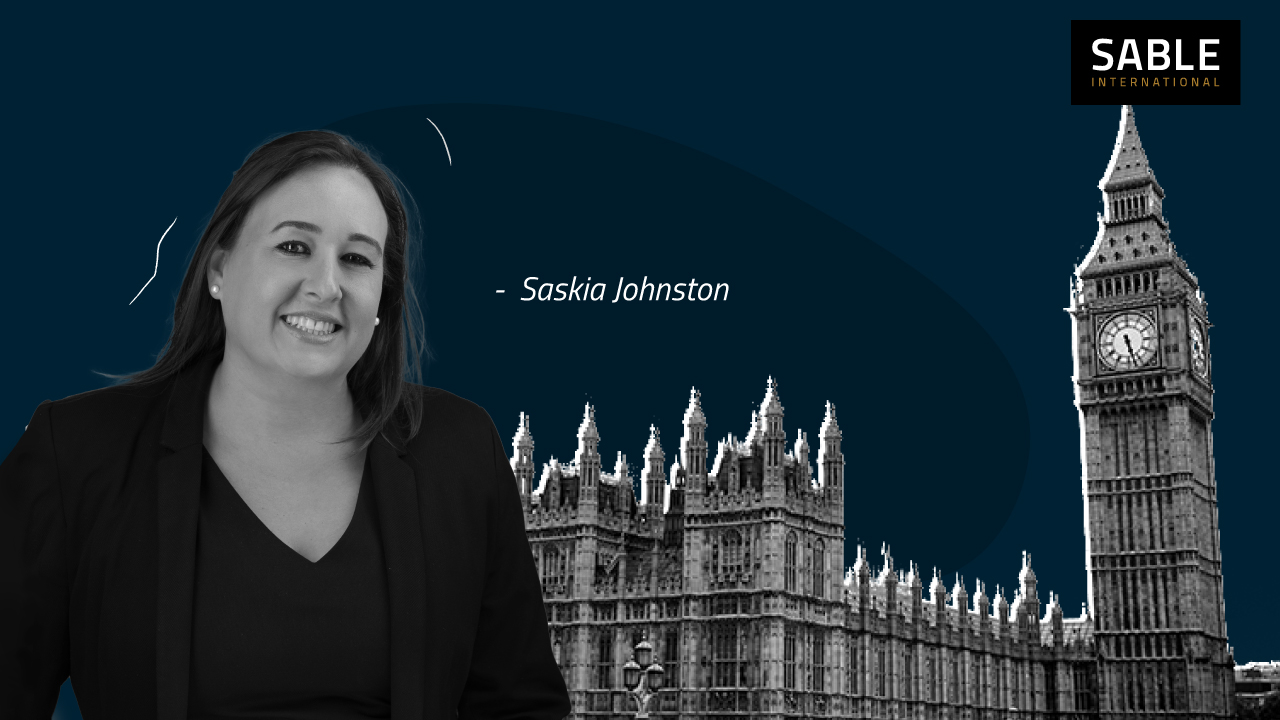 Topic Navigation
How did you land up in the UK?
I was born and raised in Cape Town, South Africa. After graduating from university, I spent a year in the UK in 2009 living and working here. South Africans at that time were still eligible for a two-year working holiday visa, meaning South African passport holders could get a visa that allowed them to work for 12 months and travel for another 12 months. So I came for a year and fell in love with London, its geocentric location, and the doors it opened for me to travel.
I returned to South Africa and later joined the Sable International team after completing my master's degree in Finance and Economics. It was extremely difficult to get sponsored back then and I assumed it was unlikely that I'd be able to return to live and work in the UK. But then, about three years into my career at Sable International, there was a resignation in the London office and they needed to fill that role. I applied for the position and was very excited about the possibility of returning to the UK.
I was fortunate to get the job and then relocate to the UK.
See also: Emigrate to Australia: How I moved during the pandemic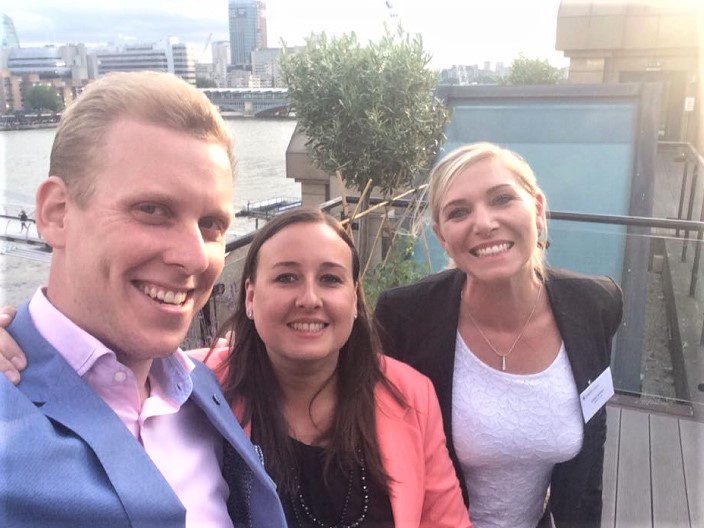 The UK Skilled Worker visa application process
This process differs from when I first applied for what was then known as the Tier 2 (General) work visa.
Tier 2 (General) work visa
We had to prove that no one in the UK could reasonably do the job. We were able to get the sponsorship visa and then relocate because of my SA qualifications and the specific foreign exchange institutional knowledge I had gained while working at Sable International.
The visa was valid for three years. It is relatively easy to renew such a visa once you are in the UK. Three years later we renewed and, after five years, in the UK, since I had been continuously resident in the UK, I qualified for indefinite leave to remain (ILR), which is commonly referred to as permanent residency.
After holding ILR for a year, I could apply for naturalisation and obtain my British passport.
UK's Skilled Worker visa
There's quite a definitive pre- and post-Brexit immigration regime. On 1 January 2021, the Tier 2 (General) visa category was replaced with the Skilled Worker visa. Under the Skilled Worker visa, you do not have to prove that no one in the UK can do the job, however the vacancy should still be genuine, and a record of the recruitment process must be maintained. The Home Office has also reduced the minimum salary requirements. Minimum salaries and skill thresholds used to be relatively high in the past. Now the minimum salary has been reduced significantly and the minimum skill level lowered. All in all, it is now a much simpler and more transparent procedure to sponsor migrant workers.
To qualify for the Skilled Worker visa, applicants must obtain 70 points under the UK's points-based system.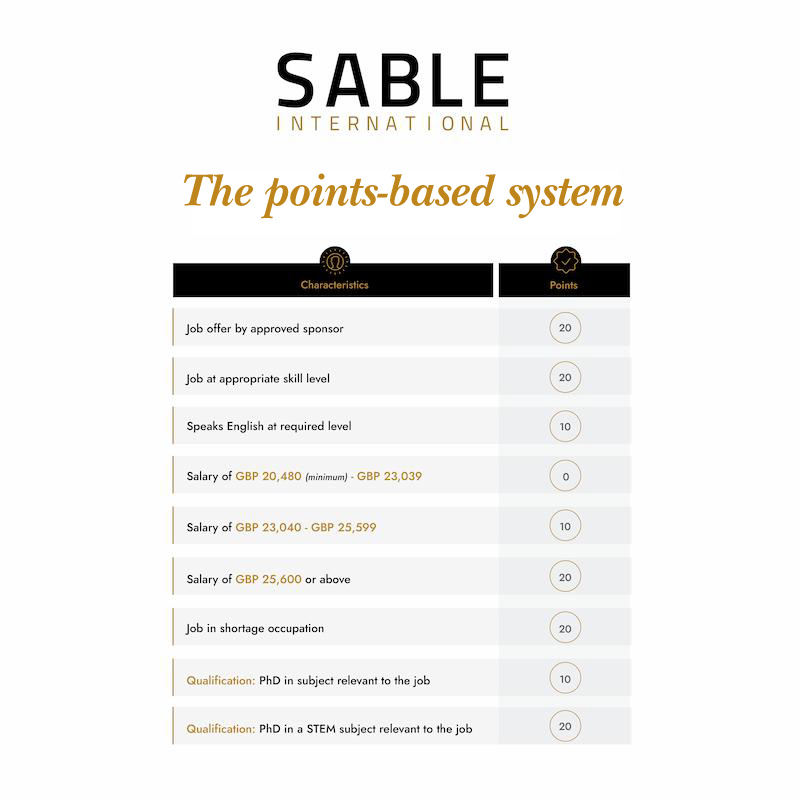 The mandatory requirements are:
The remaining 20 points may be earned if the salary is at the "going rate" for the profession, by having a job on the skills shortage list, or by having a PhD in a subject relevant to the job.
The UK's immigration landscape and the type of migrant workers coming to the UK changed quite considerably in the last few years. The skills shortage list has grown significantly as a result of Brexit and the pandemic. Many technical occupations that used to be ineligible for the Tier 2 (General) visa are now eligible for the Skilled Worker visa. According to recent data, sponsorship has increased by approximately 97% in the last two years.
We offer immigration assistance, advice and support to both skilled workers who have job offers and UK businesses who are looking to employ migrant workers.
Get in touch
How long the UK immigration process took – Getting a British passport or second citizenship
When I first came to the UK, I was granted a working holiday visa which is not a route to residency. This meant that my time in the UK didn't count towards settlement.
If you come to the UK on a Skilled Worker visa or the former Tier 2 (General) work visa, this is a route to residency. Once you have entered the UK on this visa class, your time in the UK will count towards settlement. From the moment I landed on my Tier 2 work visa, my time started to count.
If you have been in the UK continuously and meet the other requirements, you'll most likely be eligible for indefinite leave to remain (ILR) after 5 years and citizenship a year after. Most people consider this a six-year path to citizenship on the Skilled Worker visa.
One of the benefits of getting ILR is that your immigration status is no longer tied to your employer and you are now in the UK as a permanent resident. A year after being on ILR, I naturalised and qualified for my British passport. Now 10 years down the line, I have my British passport and can come and go as I please as a British citizen.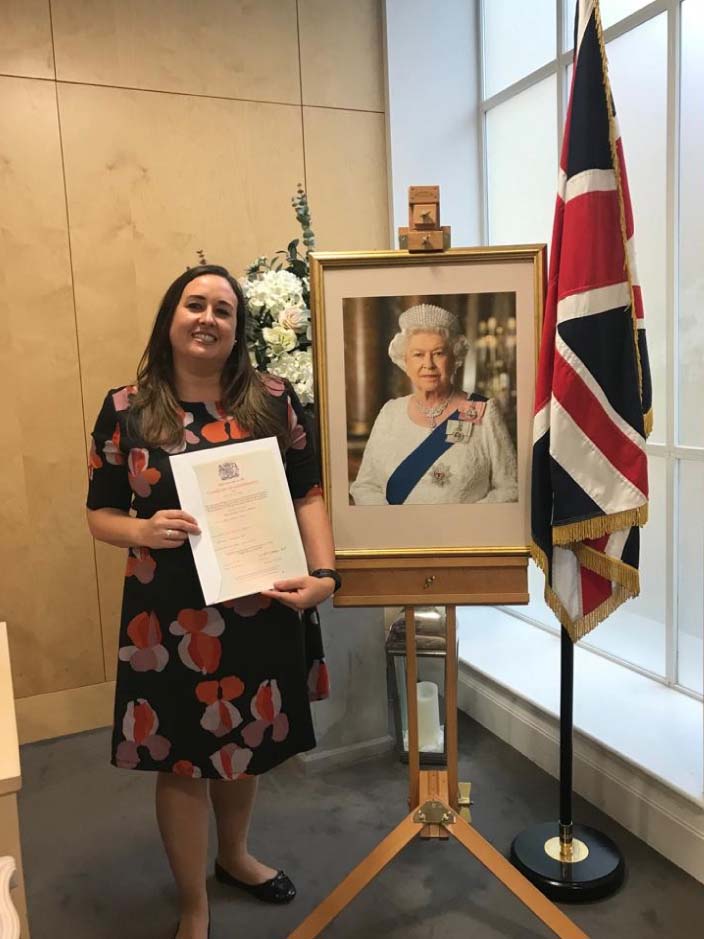 Having a soft landing – a phased approach
My husband and I did not travel simultaneously. I came before him, so we did nine months of long-distance and we thought it was the best approach for us, not only from an immigration perspective but also from the point of view of me getting settled and finding a place for us to live.
I was lucky enough to have a soft landing largely due to the gap-year I had already spent in the UK. Since I had made a lot of friends, it was easy to stay with someone. It allowed me to get on my feet, which made a fundamental difference. It's much easier to stay with a friend when you are just one person than when you are two. That was something we calculated and decided made more sense than selling everything in South Africa and putting all our eggs in one basket.
Over time, we applied for a dependant visa for my husband to join me. I think this helped to cushion the landing further as I had time to earn pounds and build up a nest egg to meet the costs of the move, rather than having to do it all at once. That said, I can understand how this approach can be more challenging for families with children, who are moving.
When you immigrate, especially from South Africa, it's generally very difficult to divide your Rand by 20 or the exchange rate at the time. Things like rent, mortgages or childcare are much more expensive in the UK than in South Africa.
See also: 7 questions to ask yourself before you decide to emigrate
The cost of living in relation to your occupation
It's difficult to state this in general terms. The national minimum wage is of course much higher than in a developing country like South Africa, and it depends on the lifestyle you lead.
Things like going out to eat or having a few drinks after work are much more expensive than in South Africa. But in general, food and clothes are cheaper than in South Africa, I think because they're made locally. I see people coming to the UK and filling their bags with goods because it's relatively inexpensive compared to exchanging in Rands. The things that are much more expensive include rent and childcare.
See also: The average cost of living in London: A guide before you immigrate
Transport
There are many ways to get around the UK. You can travel by bus, train, taxi, car, aeroplane or even by ferry. The UK's transport network is one of the most advanced in the world, with numerous paved roads, modern railways, airports and the list goes on. A downfall is that, because the country is very populated, traffic might be a bit of a hassle.
When it comes to driving home from work, you may probably prefer it over taking the bus or tube, but rush hour traffic can be stressful.
Culture
From a personal point of view, it helped that I had been to the UK before because I knew my way around to some extent. I knew how The Tube worked and I knew that the opportunity to return to the UK was something I was eager for and I think that was very helpful.
When you move, you always look for the similarities between your home country and your new country. In my case, rugby and cricket were just that. I think sport brings people together. There are also many differences in the way people do business in the UK. I was lucky that because of the nature of my job, I spent a lot of time meeting clients and networking, which helped me get used to the British way of doing things.
The South African way of communicating
I think South Africans by nature are quite blunt and get to the point quite directly. When South Africans come to the UK it can surprise people, we can seem a bit brash or rude, but that's not our intention, it's just the way we communicate. We are quite forthright, whereas British culture in general is a bit softer with their approach to business. That took a bit of getting used to, but I think the similarities generally outweigh the differences. This made acclimatising to the UK relatively easy.
Moving to London – a cultural experience
London is a city where people are celebrated for their diversity. The city is such a melting pot of nationalities and cultures that you can celebrate all those differences rather than just being where people from the UK are.
All you have to do is walk down the stairs from our office or get on a bus or a train and you will probably hear five different accents and five different languages. London specifically provides you with the opportunity to gain worldly knowledge because you're getting to experience not just UK culture, but cultures from all over the world.
See also: "Lekker" – a South African perspective on adjusting to life in the UK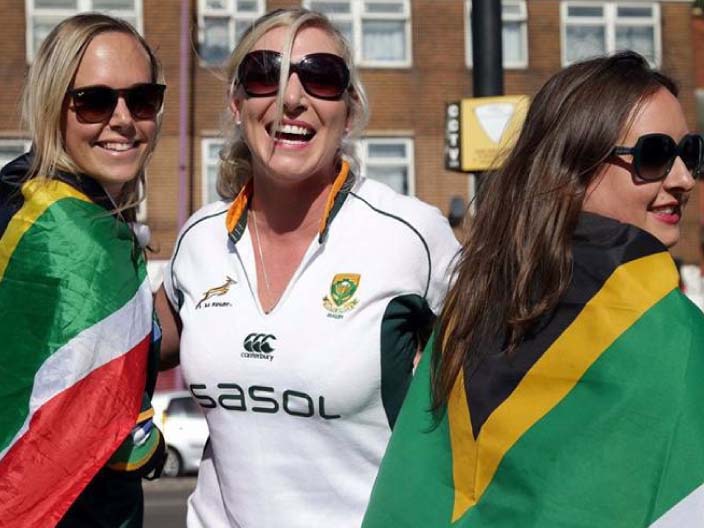 Moving to the UK from South Africa: Was it all worth it?
It was definitely worthwhile for myself and my family. My husband and two sons all have British passports, which I love, and can take advantage of the opportunities that come with them.
*Disclaimer: Saskia is employed at Sable International's Croydon office.
---

We offer immigration assistance, advice and support to skilled workers with job offers and UK businesses looking to employ and sponsor migrant workers. Get in touch with our team at +44 (0) 20 7759 5307 or email workpermits@sableinternational.com.
---
We are a professional services company that specialises in cross-border financial and immigration advice and solutions.

Our teams in the UK, South Africa and Australia can ensure that when you decide to move overseas, invest offshore or expand your business internationally, you'll do so with the backing of experienced local experts.

;