In an attempt to produce clearer pathways for students, and maintain the UK's competitiveness in a changing global education market, the government has announced new immigration routes for students – available earlier than expected.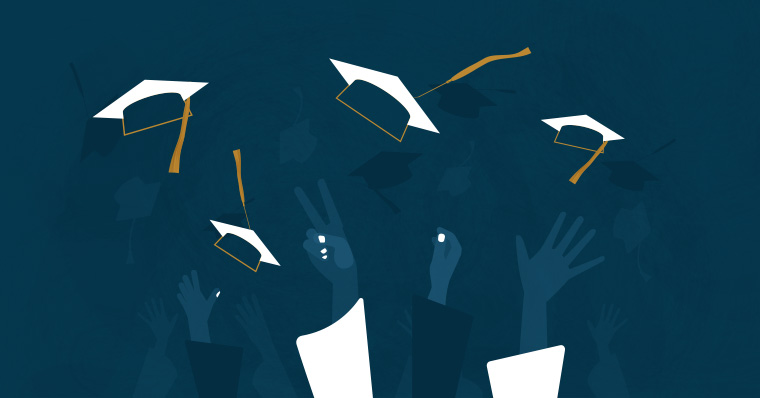 The new year's arrived early
The UK's university system is often touted as a sparkling jewel in the country's crown. The sector, which educates millions of students each year, also contributes heavily to the country's economy and is famed for its quality, research and student choice.
However, on the back of widespread concern for its economy, the UK government – in an attempt to lure students to its institutions – has announced a new, points-based visa route for international students. Initially expected to come into effect from January 2021, the student and child student routes will now both open on 5 October, meaning those who are planning to study in the UK in the near future may need to apply through the new system.
Brexit consequences
From famed Russell Group bastions, such as Oxford and Cambridge, to smaller, more specialist universities, the UK's higher education sector generates a larger annual turnover than the country's legal sector, its advertising and marketing sector and the field of air and spacecraft manufacturing.
However, the impact of Covid-19 has been acute. An unprecedented shutdown meant accommodation, catering and conference income flows completely dried up. Universities were also forced to rapidly scale up their online teaching programmes – which entailed unexpected expenditure. They have also had to find money to retain their staff, as well as maintain the deep-cleaning of their facilities, while mothballing a slew of research projects. Yet, sizable as the losses are for the current academic year because of Covid-19, they could easily be dwarfed by those expected next year due to Brexit and universities' historic reliance on European Union (EU) students.
As such, government has been forced to produce a flexible and responsive immigration route that benefits those who dream of pursuing a world-class education, ensures universities retain an influx of students, and ultimately produces the talent needed to drive the economy forward in the medium-term.
The changes form part of the Boris Johnson-led government's new post-Brexit points-based immigration system, which comes into play as a result of the UK's exit from the EU and an end to the EU's free movement of people rules at the end of December.
The points-based system – explained
The new routes will treat international students on an equal footing. All overseas-born students – including those coming to the UK from Europe after the transition period is over – will be taking the same, simplified route.
The new student route improves on the previous Tier 4 route by making it more streamlined for sponsoring institutions and their students. The government also reiterated that there would be no limit on the number of students who can come to the UK under the route.
If you're a prospective international student, you'll be required to achieve a total of 70 points to be granted a student visa. You will be able to achieve the required points if you can show proof of an offer from an approved educational institution, demonstrate that you can speak English and you are able to financially support yourself throughout your studies in the country.
Expect greater flexibility
Increased flexibility will allow international students to apply for a UK visa six months prior to travelling to the UK. Under previous rules, international students could not apply for a visa until closer to the course start date.
Moreover, Masters degree students will be allowed to remain in the UK for a further two years after completion of their studies, while PhD students can stay for an additional three years. Students will also be given the possibility to switch to work routes if they can find a suitable job.
---
The visa application process can be a complicated and admin intensive one. Get in touch with our immigration experts to help you get your studies in the UK started. Call us on +27 (0) 21 657 2180 or email immigration@sableinternational.com.
We are a professional services company that specialises in cross-border financial and immigration advice and solutions.
Our teams in the UK, South Africa and Australia can ensure that when you decide to move overseas, invest offshore or expand your business internationally, you'll do so with the backing of experienced local experts.