When one thinks about moving to Australia, images of Sydney and Melbourne often come to mind, but there's so much more to the land Down Under. Census data has shown that regional Australia needs international immigrants and local governments have made it easier than ever for you to move to one of these regions in need.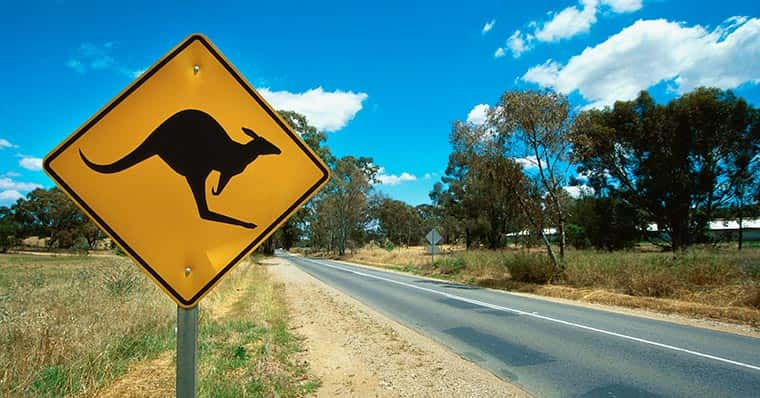 Attracting migrants
To attract migrants to regional areas, the Australian government, in consultation with territory governments and regional development authorities, introduced a range of State Specific and Regional Migration (SSRM) initiatives.
These initiatives include flexible visa criteria and priority visa processing. The visas aim to attract young, English-speaking migrants to the areas where they are most needed.
See also: Reunite your family with the new Aussie parent visa
The Skilled Regional (Provisional) visa
The Skilled Regional (Provisional) visa (subclass 489) is for skilled people who want to live and work in a regional area of Australia, and have an employer or eligible relative who is going to sponsor them. "Skilled" in this instance means that you have the qualifications and skill requirements relevant to the nominated occupation.
This visa is granted for four years, specifically so that the migrant can then meet the employment and residence criteria for a permanent residency visa.
Regional Sponsored Migration Scheme
This is a permanent residency visa for skilled workers who have been nominated by an approved Australian employer for a job in regional Australia (anywhere except the Gold Coast, Brisbane, Newcastle, Sydney, Wollongong or Melbourne).
The basic requirements for this visa are that:
You must be younger than 45 years of age
You must meet the English language requirement
You must have the qualifications and skills needed for the position
What is regional Australia
Regional Australia is defined by the Department of Border and Immigration Control as areas that are in non-urban areas or are low population growth metropolitan areas.
The following are grouped under Regional Australia:
New South Wales (except Sydney, Newcastle, the Central Coast and Wollongong)
Queensland (except the greater Brisbane area and the Gold Coast)
Victoria (except Melbourne metropolitan area)
Western Australia (except Perth and surrounding areas)
South Australia (entire state)
Tasmania (entire state)
Northern Territory (entire territory)
The need for a working population
There is a strong need in regional Australia for young, English-speaking migrants with skills across a variety of areas. Many of the smaller towns are focused mainly on farming and mining – two of Australia's key industries.
Migrants are vital to the prosperity of Australia
Data from the 2016 Census provided concrete evidence of the positive impact of migrants on regional economies. Regional Australia's population growth rate is much lower than in the metropolitan areas because it attracts far less international migrants. The Census found that 151 of Australia's regional areas were able to offset their rapidly declining populations by encouraging international migrants between 2011 and 2016. In fact, for many of the small towns, international migrants have been the sole source of population growth.
A case study was done in the beautiful capital city of the Northern Territory, Darwin, between 2011 and 2016. In the 2011 Census, Darwin had 45,442 Australian-born locals and 19,455 born elsewhere. By 2016, the number of Australian-born locals had reduced to 44,953 and the number of overseas-born had increased to 24,960.
Without this vital boost from migrants, the Darwin population would have decreased, meaning the community would have been made up of people mainly 55 years and older, and the economy would have suffered heavily as a result.
---
We can help you make Australia your new home. Get in touch with our registered Australian migration agents on +61 3865 14500 or leave a comment below.
We are a professional services company that specialises in cross-border financial and immigration advice and solutions.
Our teams in the UK, South Africa and Australia can ensure that when you decide to move overseas, invest offshore or expand your business internationally, you'll do so with the backing of experienced local experts.